It's been a busy few weeks since I've been home from TNNA.  I was SO wiped out and full of pain at the end of my trip, but I'm overjoyed at the positive effect my bike riding has had on my muscle and joint pain.  The heat here in Minnesota was terrible last week, but biking 10 miles in the heat works wonders on deep rooted joint and muscle pain.
Having said that, the heat wave's lifted here in the Twin Cities with my full approval, and to celebrate I rode 25 miles on Saturday and 14 miles Monday.
If I'm not biking, I'm knitting.  If I'm not knitting or biking, I'm editing patterns for History on Two Needles or getting swatches together for the online class I'll be shooting this Summer.  Life is extremely busy.
Monday, June 9th, was the last day of my Kickstarter Fundraiser for History on Two Needles, and I'm absolutely overwhelmed with the positive and loving reaction I've received from the knitting community (and the micro funding community at large!)
It's such a boost to have the positive reinforcement, and gives me great push as I work through the details of the book.  When I look at all the work that is yet to be done I can get overwhelmed, breaking it down bit by bit makes it easier.  Support from friends makes it seem possible!
To celebrate, I'll be giving away a bunch of great books and items I received at TNNA over the next few weeks.  Knitting's only made better by sharing, and the same is certainly true for books!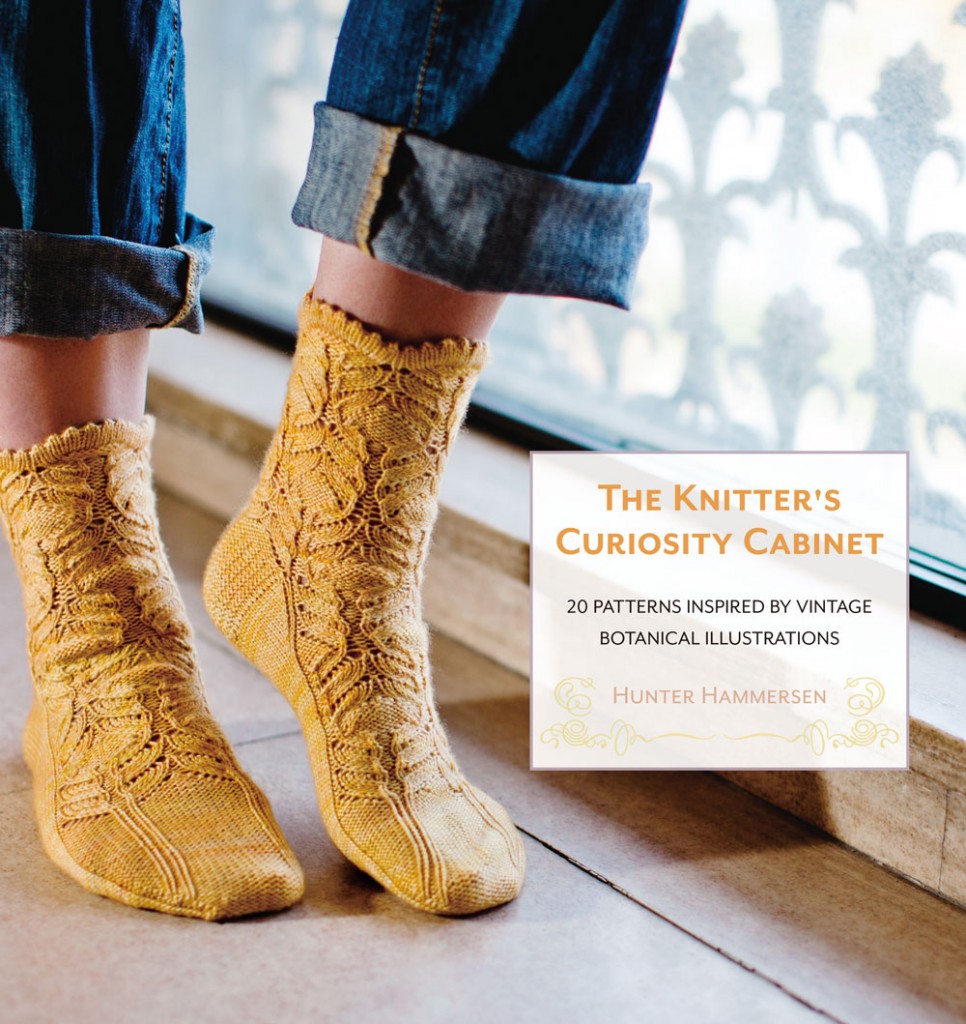 The Knitter's Curiosity Cabinet
20 Patterns Inspired by Vintage Botanical Illustrations
by Hunter Hammersen
This is a beautiful book.  If you love interesting, repeating patterns and gorgeous photography, this is a book you MUST have.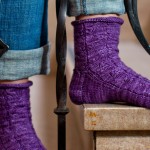 The inspiration for the book is the Victorian 'curiosity cabinet' – repository of interesting little tidbits from the world at large – and botanical drawings of the same period which portray that same enchantment with nature.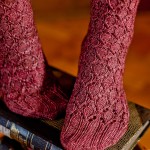 There are more sock patterns than anything else, which is absolutely fine.  I find the motifs themselves are worth the price of admission (which, I admit, was free for me…) but they're engaging, fun to knit up (I already cast on a swatch of Chrysanthemum Frutescens just to try out the pattern used in the socks of the same name)
When I read the pattern names I half broke out in a cold sweat with a flashback to a failed botany final; Rubus suberectus, Rosa rubiginosa, Loasa lateritia are just a few of the pattern names that carry the natural history theme through the book.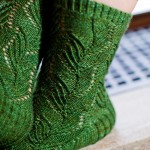 I was sent this book to review, and before it arrived I idly wondered, "Should I give it away, or should I keep it?"
I'm keeping this one!
But I'm giving a copy away to someone here on my blog – just leave a comment with the name of your favorite floral embellishment; it can be as simple as 'rosebud' or as complex as 'gladiolus caryophyllaceus', every comment will count and I'll draw one winner at random on Sunday.