In a past life I must have REALLY pissed off someone – or maybe in this life – because the pain I've had the last few days is crazy.  A sore back sent me to bed early on Tues, where the pain became SO bad at 3am that Gerry said we should go to the ER.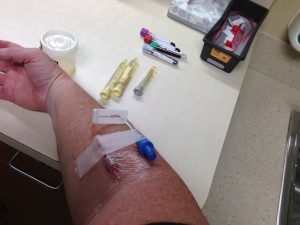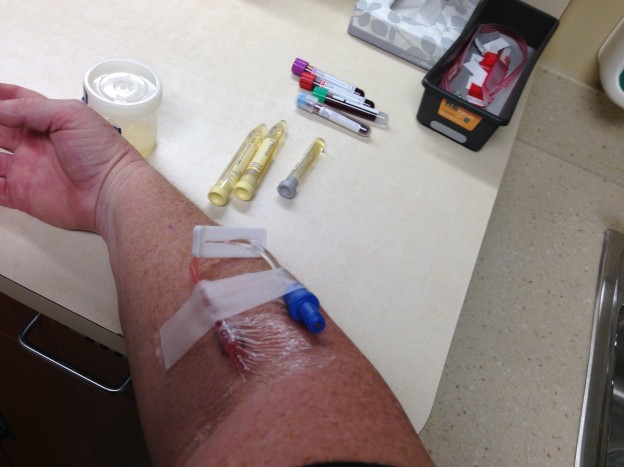 Apparently I had had a kidney stone. Different tests showed that there'd been one, and the fact they couldn't see it on the scan led the doctor to say that I'd passed it. "The pain should go away now, just rest for a few days and make an appt to see your own GP."
But the pain didn't go away, it got worse.
And added to this pain was an incredible skin sensitivity (think of how your skin feels during a bad flu, then add poison ivy pain to that) and I had a lot to talk about with my doc on Thursday. As she was examining the part of my back that hurt the worst, in the general location of my right kidney, I half joked, "It couldn't be shingles, could it?"
Yes, yes it could.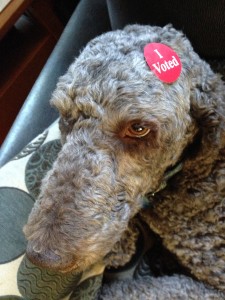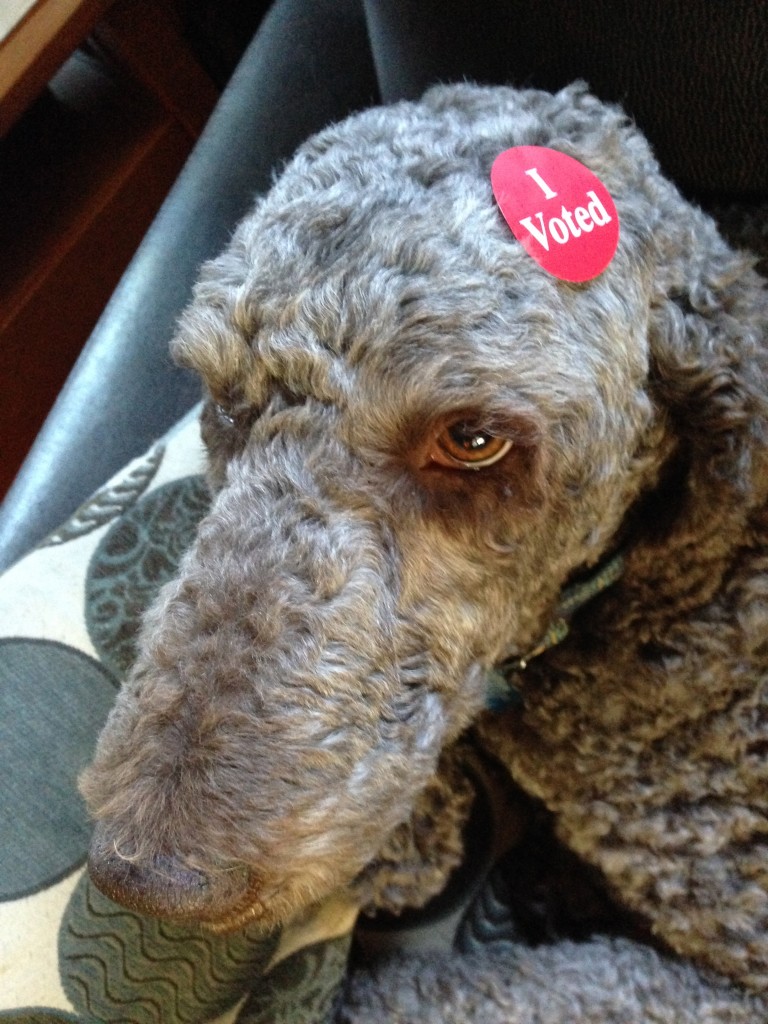 I'm on the watch for shingles all the time, but for Gerry, not for me. Because of his stem cell transplant and various drugs he's on, he's more susceptible to develop shingles. There has been at least one time when I caught the symptoms on him just in the nick of time (earning raised eyebrows and a smile from our oncologist) At the time it was taken care of with a quick course of Valtrex.
But these shingles had a bit of time to settle in, and they are intense.  Everything you've heard in those TV ads is true. I have so much pain that I'm nauseous.
The nausea makes it hard to keep the pain meds down. It's a vicious circle, and I'm in the center of it.  I haven't had this kind of out-of-control nausea since my first pregnancy.  I can't wear anything but the loosest cotton dress, anything touching my body is cause for agony.
In other words, I'm not a good date.
In fact, if you asked me what was going on with my body (and if I hadn't had a hysterectomy and wasn't 52) I'd say, "Obviously I'm in labor!"
Since Tuesday. This sucks.
Work Continues…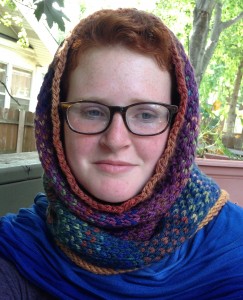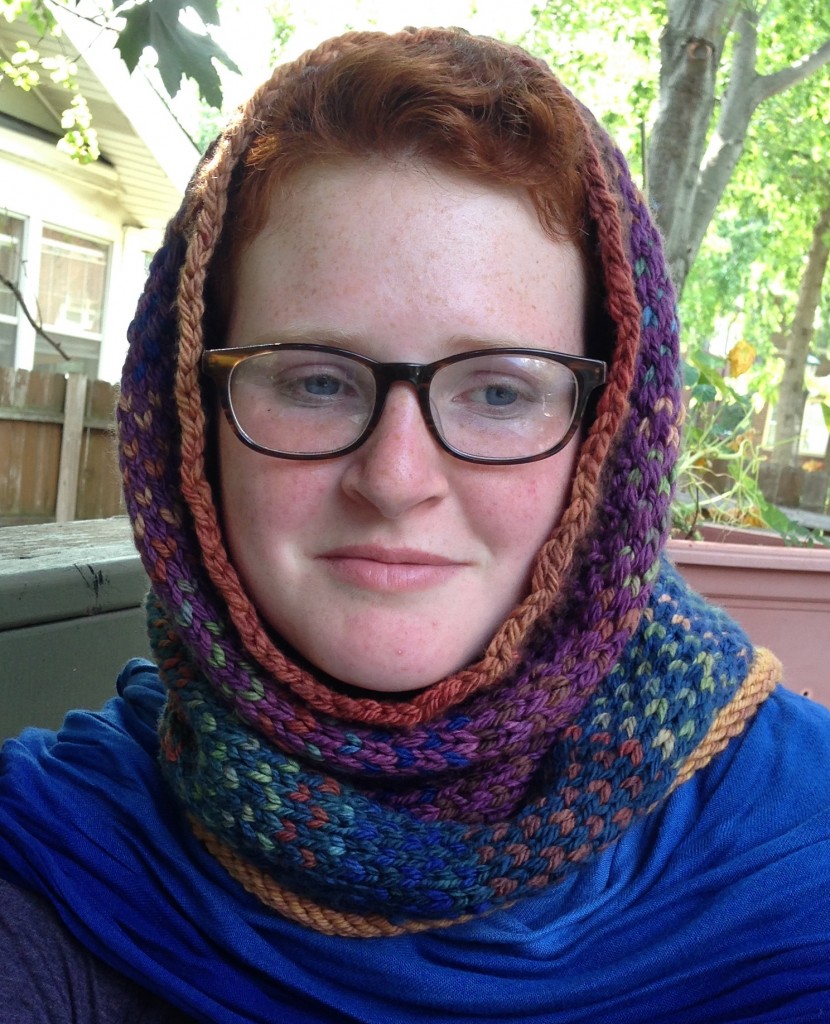 The worst part is that I can't get much work done. I finished up some schematics for my new book and got that out the door, and yesterday I wrote up a simple plaid pattern for a multi colored cowl (in our new Caledonian Colors) but my concentration is poor, and I can only knit for a few minutes before pain causes me to change my position into a non-knitting one.
Thursday evening we had to reshoot three sweaters for my upcoming book, and I KNEW that if we didn't do it, it would be BIG TROUBLE. Andy goes off to college next Thursday, and I really needed to get front shots of 3 garments.
My photographer (Lara Need of Math4Knitters) is amazing, and she did most of the work. The models (Andy & our friend Lydia) were beautiful with great attitudes, so it was as stress free as a shoot could go.
I consider it a huge success that I was able to wait
until we got home to be sick. We all have different yardsticks.
I haven't been able to ride my bike (the idea makes me break out in a cold sweat) and that makes the fibro pain grow in unwanted ways.
Well, what doesn't kill us… right?
I find myself SO hesitant to write about this (I've actually been rather hesitant to blog at all these days…) because I know that someone will pop up to say, "Stop whining about your pain, just work through it!"
And they'd be right in a sense. The best thing to do with pain is to find a path through it, and sometimes talking about it isn't the best path.
But the last 3 days have been overwhelming. I gave birth twice, to two big babies, the last one (11lbs) with no medication. This pain is worse. And it doesn't seem to want to end.
Having said that, the pain does seem infinitesimally better since yesterday. I think the meds are working, but the nausea is as bad as ever.  But even that small change for good is reason to hope.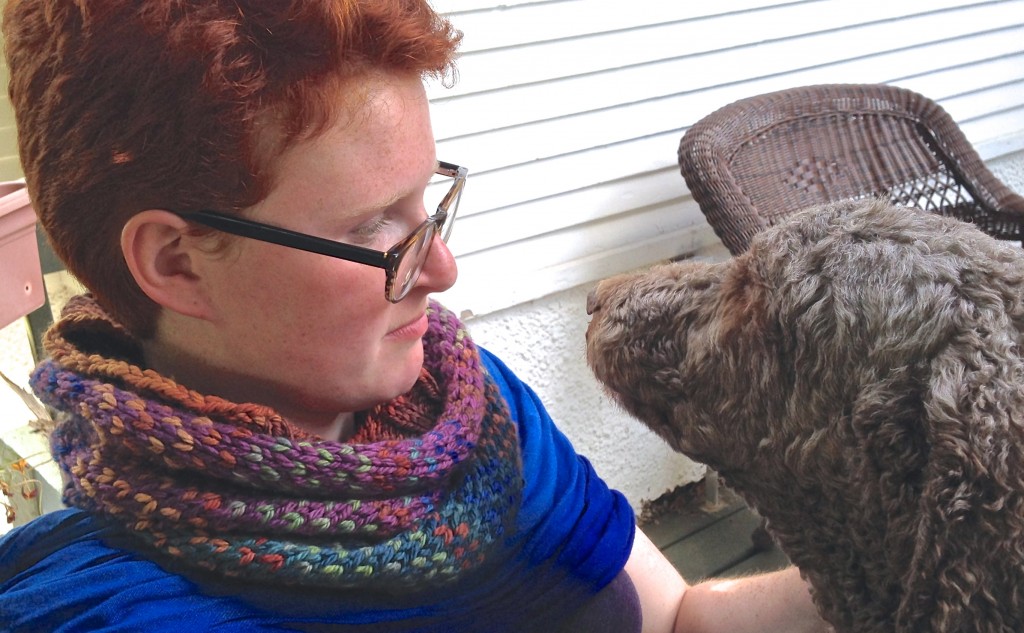 Your Reward
For reading my long tale of woe is that I'd like to gift you with the cowl pattern!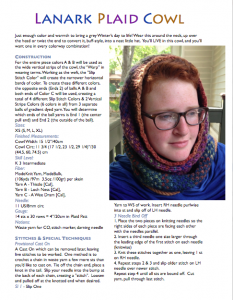 Bear in mind, it's been written by a woman in pain, and the tech edit was pretty quick and dirty. But the pattern is crazy simple [notice I didn't say EASY, just SIMPLE] and if you want, you can consider it a fun test knit…
And (because I'm not in my right mind) I'll pick ONE name from the comments of a person to receive a ball of ModeWerk Bulky. This is soft, beautiful yarn – it knits up like a dream – AND it's super wash. I so hate making a gift for someone, then attaching a "care instructions" card to it.
Just leave a comment below, I don't care what it's about, and your name will go in the hopper for the drawing!  I don't want to restrict this to US folks, so if you want to participate and you're in a foreign country you'll have to pony up $10 for shipping (I'll cover the rest, and all of the shipping costs if the winner's from the US) Leave your comment by midnight on Sun, Aug 17th (US Central Time) and we'll pick a winner on Monday.  Good luck!
So go, leave a message, and make me laugh.  Please.