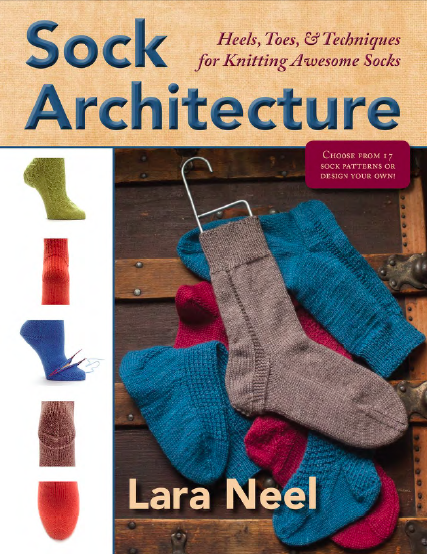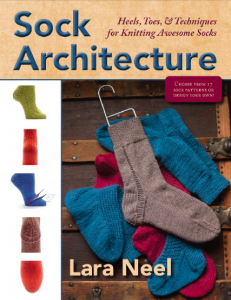 When people ask me, "What's your favorite thing to knit?" the immediate answer that pops into my mind has never been, "Socks, of course!"
I've never been a 'sock person' (heck, I don't even wear socks very often!)
I've knit many socks, I've designed a sock (okay, a pair of socks…) but although they're not my go-to project of choice, I definitely appreciate sock knitters.
I've long felt that most of the staying power that the popularity of knitting has experienced over the past decade is due to the army of sock knitters who keep so much excitement bubbling in the knitting world.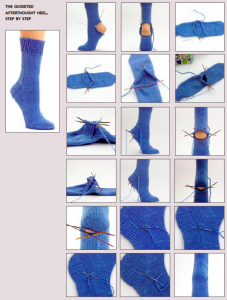 In my quest to more fully appreciate the mystery of the sock, I've read several great sock books (Cat Bordhi, Ann Budd, Andi Smith and Charlotte Schurch have all written amazing sock books)
I would put Lara Neel's* new book, Sock Architecture, up there with them.
What I particularly like about Lara's book are the instructions and images. She uses clear graphics and photographs to work,  step by step, through the techniques.
For a non-sock knitter like myself, these type of illustrations are very helpful. I can visualize a technique much better when I can see a few images, I really appreciate the amount of work that went into creating these images.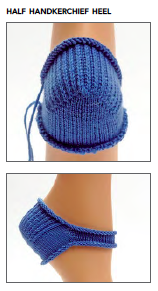 The book begins with an explanation of certain sock verbiage, why different heels and toes are named as they are, and the main differences between Eastern and Western socks. Foot shapes,  sizes, and tailoring a sock for a specific foot are discussed in depth, as are tips and tricks for creating a really good-looking, well fitting sock.
The remainder of the book is divided into Top-Down and Toe-Up sock construction, with myriad heels and toes discussed under each topic.  Patterns are provided for each of the variations discussed, and helpful charts allow the knitter to determine whether one of the standard sizes listed would work for their sock, or how they can do the math to create a custom fit.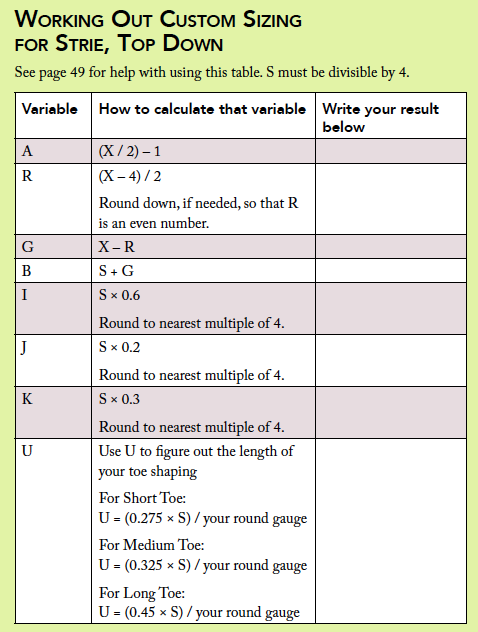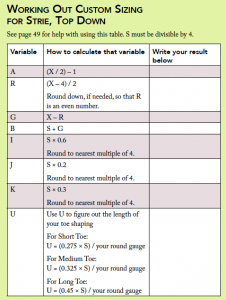 One of the nice things about the book is – for lack of a better description – a 'cut-and-paste' layout which allows the knitter to either use the designs as written, or create their own design combining elements from various patterns.
As someone with rather long toes and a low arch, I find this SO helpful. Breaking down the patterns in this way also allowed me to understand more fully the actual construction of a sock.
I can't see myself becoming a great sock knitter, but with Sock Architecture I will feel a bit less adrift when I tackle my next sock pattern.
*in full disclosure, Lara's a friend of mine and photographed my upcoming Bolero book for Stackpole Press.

Giveaway
Cooperative Press, the publisher of Sock Architecture, is allowing me to give away a copy of the book (as an eBook) to a lucky blog reader!
Simply leave a comment below, tell me the most challenging technique (in a sock, or in any other type of knitting) you've attempted and you'll be entered to win the eBook.
I'll be selecting one winner on Monday, Dec 8th, by the end of business day.  Good luck!