We've sort of been waiting for this, expecting this, for a little over 2 years.
We'd almost convinced ourselves that it wouldn't happen, even as we would take any opportune moment to remind each other (and anyone who would listen), "We're very lucky, but the luck can't last forever…"
Gerry's IgG numbers are elevating.
We'd gotten used to the numbers either going down, or staying steady.  Moving in no direction, static, flat.
Now they're moving up from the 1,300's in the Fall, to the 1,500's in Feb, up almost to 1,600 now.  That' moving out of normal range, and is probably the harbinger of a relapse.  Or not.  Or it is.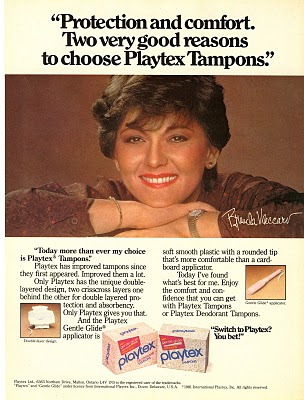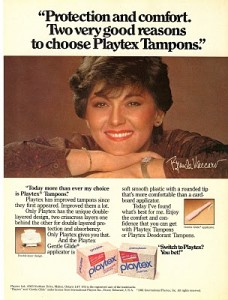 The indecision of this disease, Multiple Myeloma, compels us to become VERY zen in our outlook.
I'm having a rough time myself right now.  On our trip to Mount Rushmore Max and I developed bronchitis (he's better, I still sound like Brenda Vaccaro) and Gerry picked it up on Tuesday.  Max is better, I'm recovering, but Gerry's feeling bad with nausea, headache, fever, chills – the whole enchilada.
In the midsts of this, the phone call from his Oncologist asking him to come in for another blood test feels like an out-of-body experience, as if we're watching it on a made-for-TV movie.  Maybe one starring Brenda Vaccaro?
Ireland?
I have a certain amount of – well, not guilt – but amazement at my hubris in taking my family to Ireland.  I'd find myself thinking, "Who do you think you are?  Taking your family to Ireland when you're losing your health insurance on July 1.  Shouldn't you be saving every penny?"
I just don't know.
We're swapping houses with a couple in Ireland who are coming to St. Paul for their son's law school graduation.  Max & my tickets are paid for with frequent flier miles, I found a pretty good fare for Gerry and Hannah, so the total cost for the trip (figuring for extras) should be about $2,000.
For 3 weeks that seems like an amazing bargain, which quells a bit of my – ahem – guilt.
Now that Gerry's MM numbers are moving in the direction we'd hoped they wouldn't, I feel even more firmly that our trip to Ireland is the right thing for us to do.  Life is finite, opportunities don't always repeat themselves.
So upon our return to St. Paul what will we be facing?  How long will it be until we're back at the Mayo?  Will Gerry need another stem cell transplant, or can he get by with a new course of a drug like Revlimid?  How sick will he get?  Will he have more pain?
One thing we will know is that we'll face what comes next with the knowledge that we are united, a strong family and trying hard to continue to thrive & create memories every day.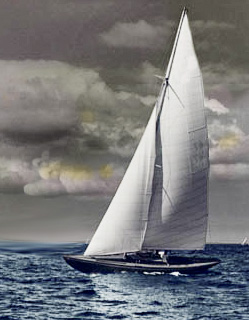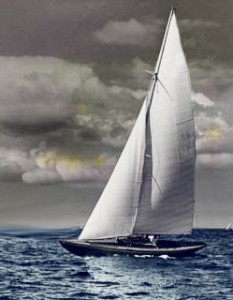 We're VERY grateful that although I won't be covered by insurance, Gerry's covered with that Social[ist] Security Disability Insurance & Medicare.  Thank god that – without it I have no idea how we'd be getting through this period, between Gerry's illness and my own reduced earnings due to my own brain-melting fibromyalgia adventure.
Folks have said really kind things to me, that I'm brave, or that I'm handing this with grace, but  I feel neither brave nor graceful right now.
I just feel scared, self-questioning, feeble & weak. Have I missed anything?  Oh, yeah, self pitying.
I woke up last night feeling terrified, too damned sick to give my family the full strength and comfort they deserve right now.  Thankfully, the feeling passed when the sun came out.
I apologize for the purely self centered stream of this post.  This is what trying to figure out how to keep a slowly sinking ship afloat looks like.
Once we're bailed out a bit, we can decide in which direction we need to move.
Does anyone know how to sail?
In Happier News
Since neither Max nor Hannah had school today, it was the perfect chance for Max's orientation meeting Breakthrough St. Paul (BSP).  This is the program that's been SO great for Hannah for the past 2 years, and which Max has been accepted into!
It was a GREAT meeting, we chatted about what Max will do over the summer, what classes he might take, and how he can begin working on some projects while we're in Ireland (he wants to visit some castles, excellent research for a budding architect!) The best part was that Hannah was so proud of Max (and so proud of herself – she made it into the Breakthrough Leadership Program and will continue to attend BSP over the Summer & into the school year.)
One of the perks for Hannah is that she'll get to go on a week-long camping trip to hone her leader (and follower) skills, and she may qualify for her own laptop to do her homework.  It will be a new experience for her as we're a Mac family and the laptop is a PC, but she was buzzing with excitement.
After the meeting we came home, and while Gerry slept the kids helped me change the storm windows and do some Spring cleaning.  We have to get our house in shape for non-family to reside here for a month!
In Knitting News
I'm having a wonderful time working out a pattern for some Tabi socks (split toe socks.)  It's been one of the most fun, and one of the most challenging, patterns I've worked up.  I'm trying very hard to make it intuitive, to allow the increases and decreases to follow a logical route, so I've ripped out this darned sock at least a dozen times so far.  I'm very happy that I'm using worsted weight yarn!
Another ribbed and lace project, a cardigan, waits for me (the yarn is Louisa Harding's Mulberry, it's exquisite) and – of course – there is always the Gripsholm Jacket sleeves to return to.  So much wonderful work – if only I could do it in a more timely & efficient manner!
A special note – while in Ireland I'll be teaching a short 2-hour class in Combination Knitting at This Is Knit in Dublin!  I'll also be doing a book signing, and I'd love to see any Dublin area knitters while I'm there!  The class & signing will be on Sunday, May 2.  YAY!