Anamarie!
I'll be contacting her privately, but she's the winner of the Crochet for Bears To Wear book. The publisher will be sending her the book directly!
Now, for those of you who missed out, I have TWO audio book giveaways (direct from me) and I'd love to get them sent out before the end of next week. Here's the skinny: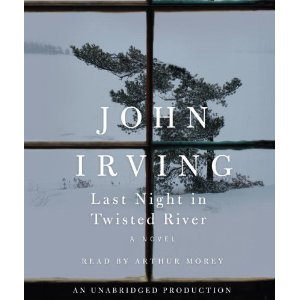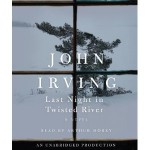 Book 1: Last Night in Twisted River by John Irving. I have to confess that the package has been opened because I wanted to listen to the book! It's pure Irving, more substantial than his earlier stuff (which I love) and maybe just a bit heavy for me (I'm a lightweight) but I can see this becoming primo listening for some hearty knitter / crocheter!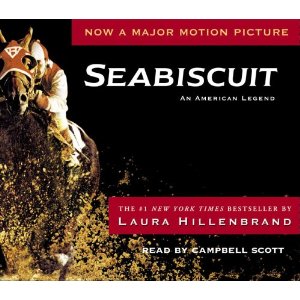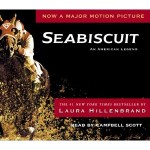 Book 2: Seabiscuit by Laura Hillenbrand I adore this book.  I love the story, I love the writing, I love the story BEHIND the writing!  My recent/current introduction to a chronic pain condition has made me much more aware of how Ms. Hillenbrand worked to get such an amazing piece together, and the audio book is a delight to listen to.
If either of these books seem to stir something within you and you think you'd like to have them to listen to, just leave a comment and I'll randomly pull a name out and contact you!
Being Mature
Today I went for a colonoscopy, my first in almost 10 years.  Unfortunately we showed up on the wrong day (after I'd done the 24 hour fasting and prep) I swear, this fibro fog is just NOT funny any more.
However I was VERY lucky in that they were able to squeeze me in!  This was a more eventful scope than my last, a lesion polyp was discovered, and a big one, too! (15mm)
I think when the doc heard about the delivery of my 11 lb baby boy 12 years ago, he felt a little competitive!
So we'll hear soon what the biopsy has to say, and I'll probably have to go back for a scope every 3 years now instead of 10.  Dang.  Well, I guess it's good to have another hobby…