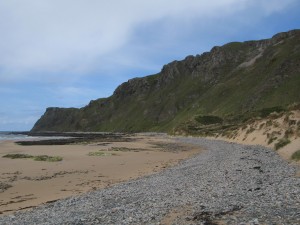 You can tell when a vacation's going well – before the trip is half done, you begin planning how long it will be before you can come back again.
Today as I walked along the ocean at Five Finger Bay I found myself dreaming of future Ireland visits, times when I might come back with the family or alone, and felt absolutely caught up in the magic of this place.
We had a pretty great day today.  Low key, we didn't cram a lot in, but we enjoyed every bit of it.
First we went sea-kayaking, which – for me – was an absolute HIT!  Total mom-win, Hannah wasn't quite so convinced.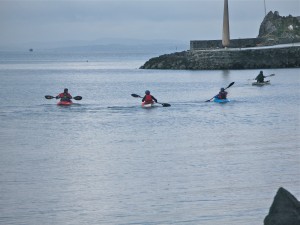 I'd contacted a company I found online called Just Kayaks (very well run by Adrian Harkin) and reserved some time for the kids to get into the water.  The drive up to Moville was rainy, but gilded with bright sunshine and the day was perfect by the time we arrived.
Can I just say, I'm getting pretty good at the narrow Irish roads, it's so similar to driving in West Virginia that I feel an odd deja vu at times.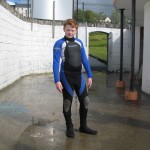 By the time we got to the beach the kids had convinced me to go out, too.  So against my better judgement, but because I hated them to go alone, I agreed.
The hardest part of the day was getting the damned wetsuit on, the second hardest was SEEING myself in the wetsuit.  And because I like you, I will not subject you to that.
The cost for the 'taste of kayaking' was €36 for an hour (€12 each) of guided time for Hannah, Max and myself.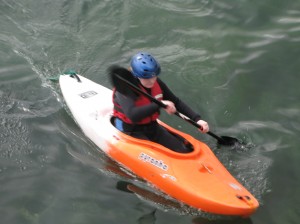 Gerry watched, it just would have been too much for him – and even at that he was pretty worn out by the time we returned.
Hannah did well (although she took a bit longer to get the hang of it.) At first she tensed up, but finally she was able to relax and enjoy it.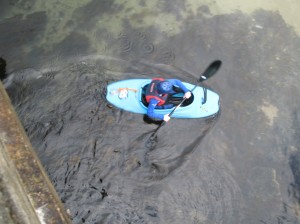 Max did great, although he fell out of his kayak at one point, and it terrified him.  Our guide was stellar at getting Max up, back into his kayak and calm in just minutes.
I think if we were to do this a few days in a row Hannah would become absolutely amazing!  In all honesty, I was unprepared for how much fun I would have (and how good I'd be at it!) I kept moving ahead, cutting through the waves, going much more quickly than I'd anticipated.  It was heaven!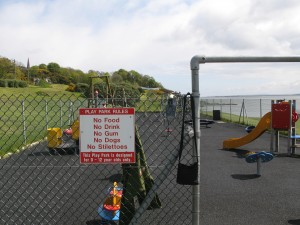 I highly recommend Just Kayaks, and the wonderful town of Moville as well – beautiful!  When we finished the kids couldn't resist 30 minutes at one of the nicest under-12 play parks we'd ever seen – VERY inventive and extremely fun.
Leave the stillettos at home, though, kids…
Adrian had recommended that we drive up to Malin Head, the northernmost point on the Irish mainland, and since we were just 40 minutes away and the day was beautiful we headed up.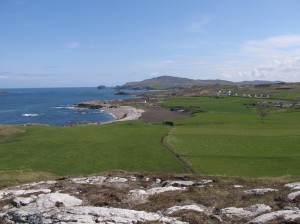 That was when we took the detour to five finger bay, then continued up to the point.  If it seems that I'm hesitant with words, it's that I'm afraid most of what I say would sound trite and could not describe the beauty and drama of the scenery.
Had I been alone, I could have just sat and stared at the ocean all day.  Even better would have been staring at it from a kayak.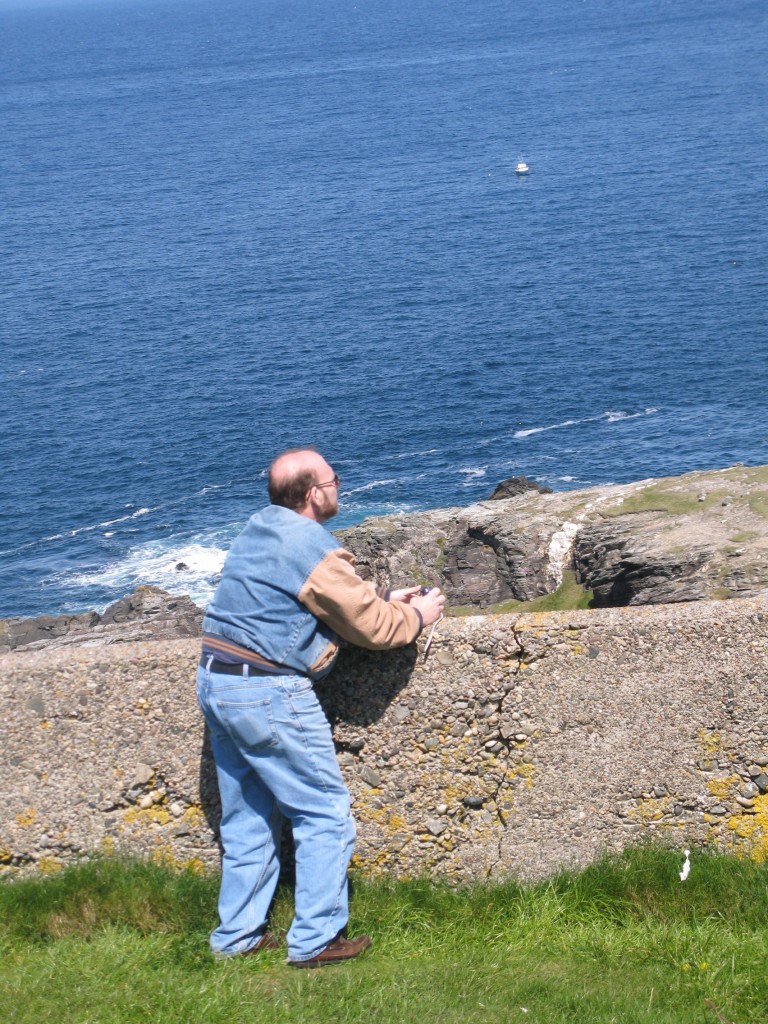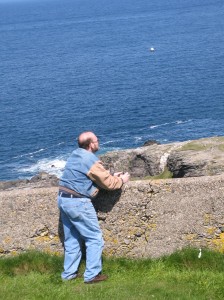 Driving is tiring.  I think it's mostly because I need to be very alert mentally and physically to operate the stick shift (haven't driven one of those in about 10 years) AND keep my senses alert for driving on the opposite side of the road AND keep an eagle eye for sudden appearances of autos from behind hedgerows.
Gerry's not been 100% on this trip, it's wearing on him.  He's had mostly good days, but he's also having a lot of pain and needs to rest quite a bit every day.  The driving seems to be a bit much for him, he doesn't really want to try it, and I can't blame him!
I'm happy to do it, but I'm also happy when we get back to the manse and pull up that curving driveway.  Then I know we're home and I can rest my own mind for a bit.