We decided to take a few days in our last week and drive down to Southern Ireland to see some of the sites we didn't want to miss.  High on our list was Newgrange, the cliffs of Moher and Coole Park (that was for me, the Shavian in the family)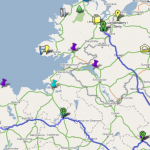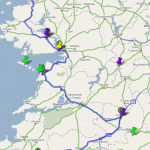 The hotels we found were splendid, but I did a bad job of matching hotel to where we ended each day, so an additional 2 hours of driving was added to each day for no good reason.  Live and learn…
Our car rule is that if anyone sees something they MUST stop and photograph or see more fully, we stop.
There's no set limit of stops, but I (as the driver) have the final say.  We stopped a LOT yesterday, and each one was wonderful!
Here we are by the road, photographed by a lovely woman from Upstate NY we ran into!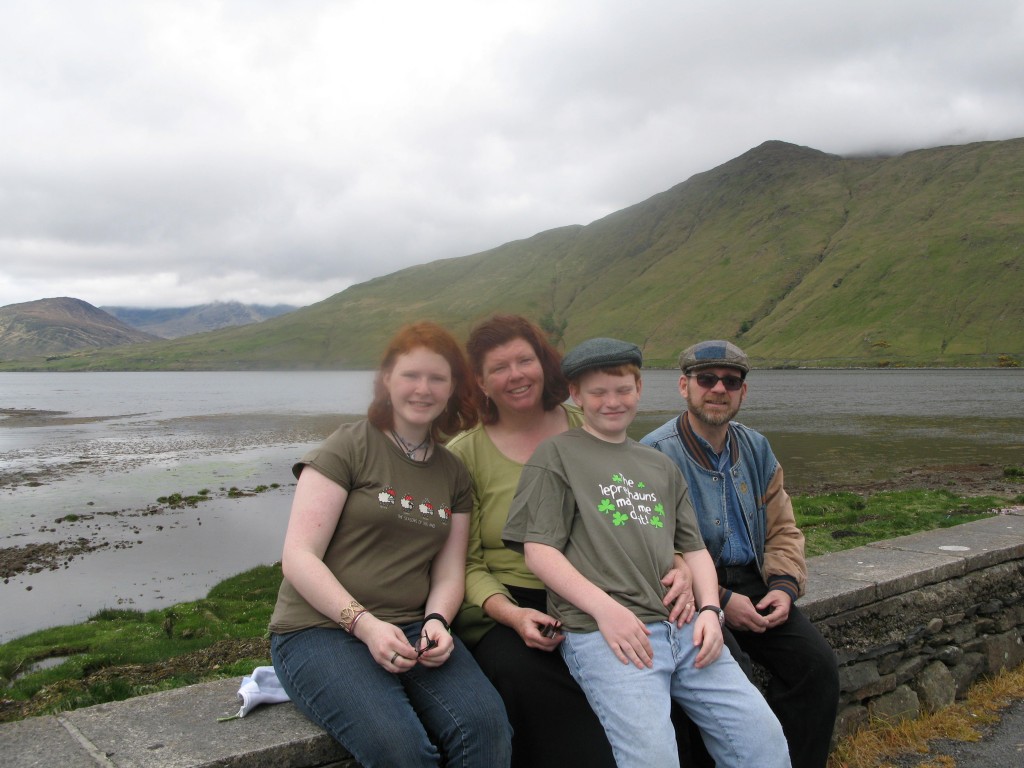 Our time up North has been GLORIOUS! If I'd had any qualms about being bored, or not having enough to see and do, they've been completely dispelled! Every place we've visited (and I will write about them fully when I have better wifi) has been interesting and fun and worth the effort.
The one place we traveled to that was less than impressive was the Folk & Transit museum in Belfast.  Perhaps it was the long distance we'd driven combined with the high entrance fee, but the displays seemed rather lackluster and the aerospace exhibits were, sadly, mostly broken or not working.
The folk museum part was lovely, but most of the stores were closed, most destinations were deserted.  This was on a Sunday (I figured on a weekend more would be open) but the few folks we met who worked at the park were wonderful!  I just wish there were more of them, and more shops / venues open that we could have visited.
Having said this negative stuff, we had perhaps the most memorable evening of our visit at the folk park when we wandered into a small farm homestead and visited with 3 goats, 2 chickens, a pig, 2 horses and a bunch of chicks – and a CAT – for a very enjoyable few hours.  We brought our tea and sat and had it amongst the animals – no humans around at ALL.
More later – the family is gearing up for a full Irish breakfast before we head off again.  Life is good!