I'm trying to work through some stuff, directions, etc.
I thought I'd find a shining sign at TNNA: GO FORTH AND DO THIS! But I didn't.  I did get a lot of support, though, which is excellent.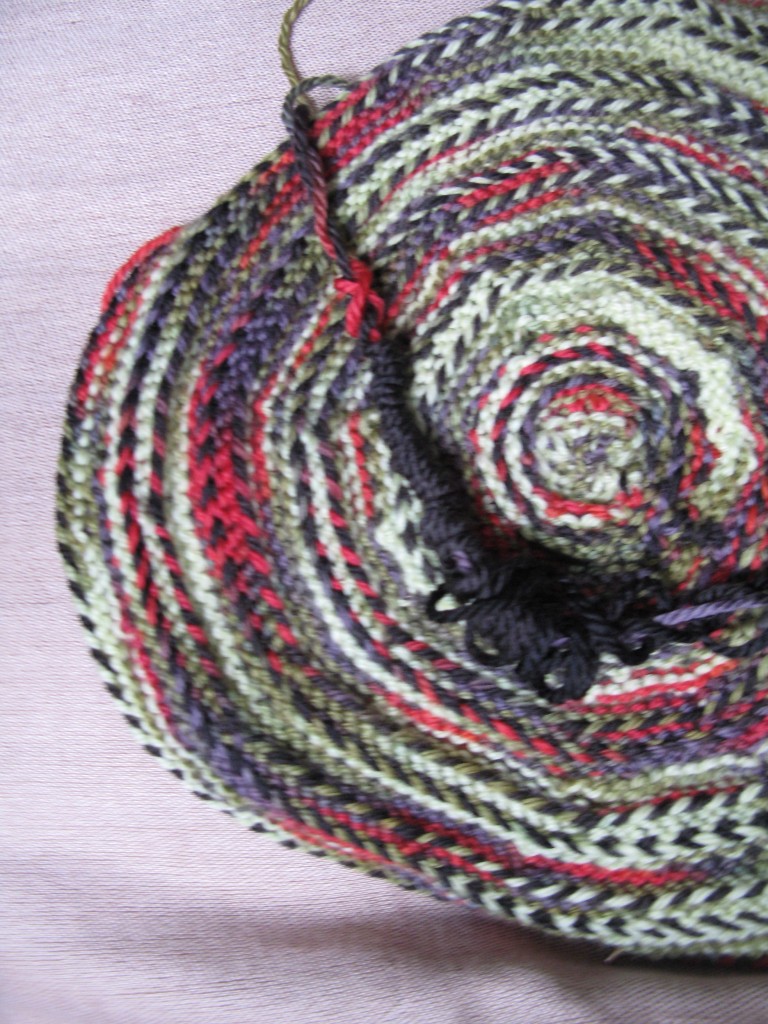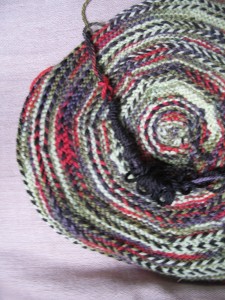 I'm finishing up my Lace Bootcamp and Twisted Float Shrug Online Classes, which start on July 1.  I always feel doubtful about a class the first time I run it, and this time is no exception.  Time to just keep plugging away and try to make it as comprehensible as possible.
If you'd care to sign up for either of my new classes, please use the code "july" for a 25% discount. I feel better discounting the first run of a class, I figure I learn as much from you as you do from me, and this allows me to give a break to folks who are willing to be guinea pigs!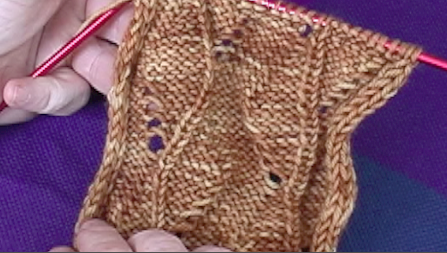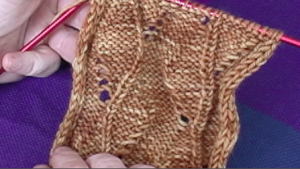 Aside from working on the classes, there's not a lot going on.  I'm mentally and physically preparing for UK Knit Camp in Stirling (I'll be teaching a few classes) and on the horizon is that magnificent Italian adventure in September (I'll be teaching, it should be – how you say – amazing!)
But mostly I'm just – mentally – trying to find my place right now.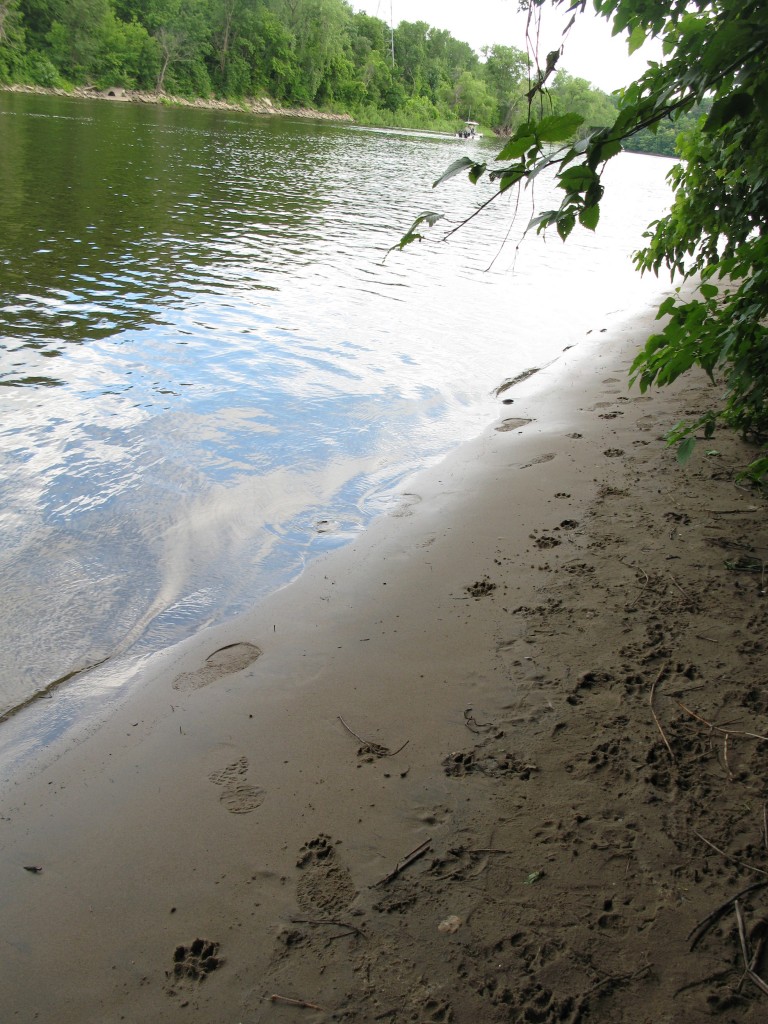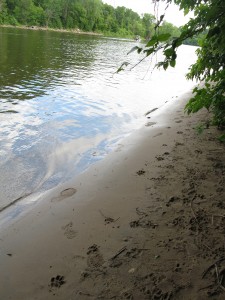 I need to find a peaceful, calm place to roost, a place where I can do what I love, pay the mortgage, and not feel encumbered by this fibro crap / pain that crops up at the most inconsistent times.
Mentally, the fibro is wearing me down, I have to say it.  When I was first diagnosed I was not aware of how much this would affect me.  This renewed awareness is almost more of a boulder in my path than the fibro itself.
I'm sorry I'm not more – me? – today.  Funny?  Joyful?  Deep down I'm all those things, really!
But right now the part of me that's rising to the top is the scared and hurt part.  Obviously I need to knit more.  Or maybe I need to stir things up?  Or maybe I need some dispersant? However you spin it, this fibro-depression is lurking just under my surface like a 300 foot plume.
WHY?
Why am I really so low today?  I had a bad doctor's appointment.  Not a bad appointment, a bad DOCTOR who just went off on healthcare, political stuff, etc. with no encouragement from me.  Honest.  None at all.  And I know from encouraging folks to go off, it's a real skill of mine.  This time, it wasn't me.  He was going off on folks before we even arrived (we heard him explaining some of his views as we passed another exam room.)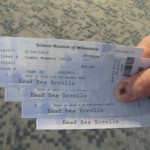 It was bizarre.  If Gerry hadn't been with me (and if I hadn't seen the look on the Physician's Assistants face, who was in the room with us and was trying to keep it together) I would have thought I was nuts.
Well, maybe I am – but this guy was NUTSIER.
He tried, belatedly, to apologize for going off on  – me? the world? – I don't really know who his anger/frustration was directed toward.  But he was angry.
He said so at one point – "I'm angry." Very odd.
So that was my last visit, not so much because he's a freakazoid (and I know from freakazoid docs, this was the fellow who delivered Hannah in Oct 1996, the same month as the carving incident) It was our last visit because our insurance runs out in 10 days.
See, a silver lining already!
The kids will have to be uninsured for 4 months before they're eligible for MN care, Gerry will be on SSDI Medicare.  But I'll be floating along like a dandelion seed, wafting away on a breath blown by an asthmatic kid.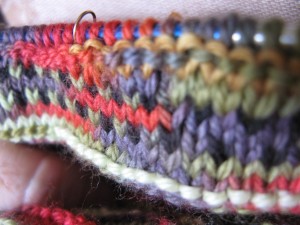 And me? I will knit. I'm putting the resume together, looking into temp type work, but I just don't think I have the physical stamina to work a full 8 hours in a day without resting, or coming home in severe pain.
Obviously the work a bit, rest a bit schedule is great – but since January I can't seem to produce enough to keep it going.
How can I be terribly upset, though, when I have such amazing yarn to work with?  This is a swatch using Lorna's Laces Shepherd's Worsted (Zombie BBQ) and a tiny piece of Pico Accuardi merino as waste yarn.  The Pico was used above in the lace swatch.
This is excellent therapy.

Virgo
(Aug 23 – Sep 22)
You may long for a resting place in your ongoing struggle to hold on to recent gains while still embracing the future. Inevitable change seems to be knocking at your front door, but just as you think it's okay to let it in, something happens that makes you question your assumptions. Don't be attached to your expectations. Instead, be ready to flow with the shifting tides until they settle back down.