Putting together an event like the UK Knit Camp is massive, gigantic, and not everyone does it as well as we all might like.  For better or for worse, there is a learning curve when folks bite off a huge chunk.
We've become used to a society of perfection. We've come to believe that when something – unfortunately and humanly – isn't perfect, it's not worthwhile. Anyone who's taken a class with me knows my feelings about perfection.  Only suckers, liars and fools think perfection is humanly possible.

The organization for the UK Knit Camp has not been perfect. There have been problems – mostly mis-communications – that are understandable given the first-time status of the main organizer. Each of us has a different threshold where we say, "Enough!" but I am far from that point with this event – I am very much looking forward to it.
I've been involved in a lot of knitting events, and while this is not the best organized to date, it's certainly not the worst.
Along with the missteps I've been very impressed with the general scope of the event, the projected field trips, the enthusiasm of the participants, volunteers and other instructors with whom I've been communicating.  It's a source of great sadness to me that one of the teachers I was most hoping to meet is now back in the states, that is a very hard pill to swallow.
Has there been drama?  Yes – but not so much for me, personally, and I can really only speak for myself.  Perhaps I've been lucky.  We each have different experiences with people, it's like chemistry.

When one thing goes wrong, folks sometimes begin to pile on.  "Did you hear…", "YES!  And I ALSO heard …"
Now, I enjoy a good gossip as much as the next person, but when it causes a certain amount of panic (which directly affects a good number of folks' bottom lines) it's not helpful.
As far as I'm concerned, UK Knit Camp is happening, and it's going to be great.  I'm writing this on a train from London to Stirling, so obviously I have a lot of faith in what I'm writing. And probably a little bit of hand-clapping for Tinkerbell, too…
Folks may have heard there are some work permit problems with the UK Camp, I'm happy to share what I know.
I was told by Jo, the UK Knit Camp Organizer, that my work permit would be in order by the time my classes started.
Two UK Knit Camp folks (an instructor & an author) were detained at customs today.  Whether these two women explained to the customs officials that they planned on teaching, or whether  they were on a list of instructors compiled from the Knit Camp website (which is currently down), they were both detained and one was returned to the states.  

It's an odd situation as one of the women who was detained ISN'T teaching, she was scheduled for a book signing.  I can only IMAGINE how upset, angry, irritated I'd be if that were me – and it easily could have been if I'd flown into Glasgow. 

Actually, I WAS detained by customs in Manchester back in 1982, but that's another story…

When I went through customs at Heathrow this morning I told them I intended to go to UK Knit Camp, but I didn't mention teaching because until the work permit is in my hot little hand (or the hand of the necessary official) I won't be teaching.

AND, if the aforementioned permit doesn't materialize, then I'll ENJOY Knit Camp.  I'll go on the field trips, I'll see Stirling, I'll meet lots of nice knitters and UK Yarn would have paid for a nice little vacation for me.

But I don't think that's going to happen, because –

Jo and her attorney are scheduled to pick up the work permits on Monday (teaching starts on Tuesday) and I have no reason to believe they won't be ready then.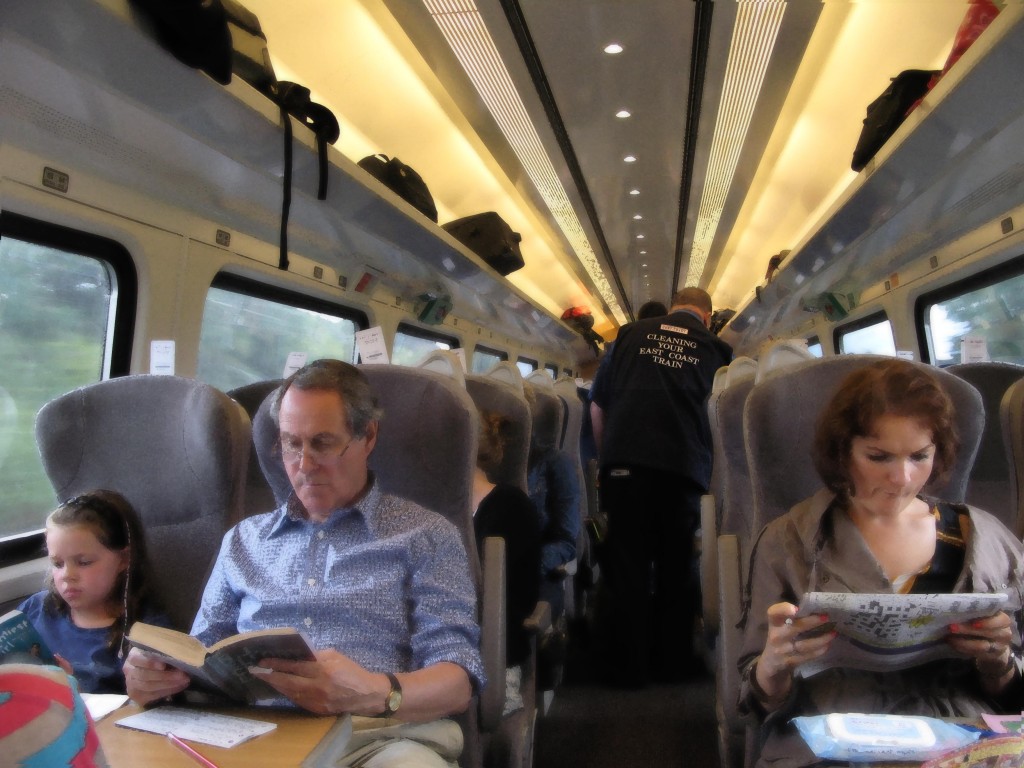 My mother had a philosophy, which may have been foolish, which was, "Assume the Best."
She would say, "If you assume the best, the worst that can happen is you look like a fool.  If you assume the worst, you may look like a bitch."
A flawed philosophy, but it works for me.
So the rumors of the death of the UK Knit Camp have been greatly exaggerated.
And, loving Forensic Files as I do, I'll be happy to jump into the post mortem when that point arises!  Until then – Camp On!