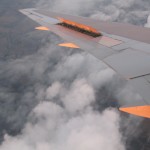 Finally I'm feeling non-jet-lagged enough to blog, and I find myself with a day on my own, so of course the first thing I do is return to my room and begin web logging.
It's amazingly beautiful here in Frascati! I arrived late on Tuesday and overslept on Wednesday (a 9:30 call woke me up 30 minutes before my first class was to begin
(I must remember to REMOVE the headphones from the iphone when I'm using it as an alarm clock!)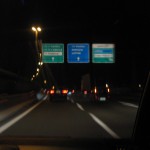 But since the group had already had several days to slide into the Italian mindset, they were very gracious at my late arrival and after taking a poll of the group I proceeded to teach a short day of entrelac techniques.
It was quite amazing to see everyone getting it so quickly – they're a skilled group – and I may just sleep in before ALL of my classes if this is the result!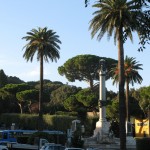 After a day of classes I had a nice glass of wine with a lovely couple from Minnesota, Robyn & Jack/Marco (of COURSE they're lovely – and the live near me!) and we were joined by my good friends the Sessa's (Jill & her mom, Sheryl) who then accompanied me to a very nice dinner.
Other tour members are just as lovely, I'll introduce you to them in later posts.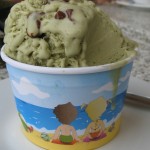 Alanna, our hostess for Tactile Tours, is a beautiful combination of American 'get'er DONE' and Italian, 'but why hurry?' and I think by the end of our tour we will ALL be incredibly relaxed.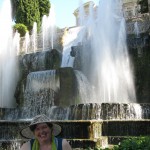 It's true there's a lot of gluten here – pasta, anyone? – but there's SO much wonderful stuff that I CAN – and WILL – eat!  I could thrive on the eggplant alone!
Yesterday our group went to the Villa D'Este in Tivoli and visited the water-fed gardens which were AMAZING!  So lovely, so well designed and such a joy to stroll!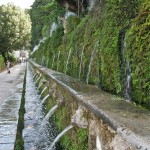 I was unprepared for the difference in, well, comfort that is presented in the Italian villas vs. Irish/Scots/English castles, which were NOT designed for comfort at all.  Even something as simple as the scale of the stairs, with an easier rise and tread, is apparent here.
We heard the water organ (the construction was quite fascinating) and the walk did us all good!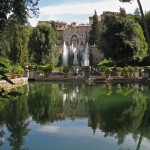 Our tour guide was adorable, if a bit long-winded (evidently it was very important that we know the dates that each room was painted, re-painted and then re-re-painted)
After our tour we had lunch at an amazing restaurant, Sibilla Antico Ristoriante, built in 1730 with an outdoor dining area covered by a 200 year old Wisteria vine.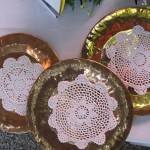 It sits next to the Temples of Vesta & Sibilla (circa 1st Century BCE), incorporating part of that into the outer dining area.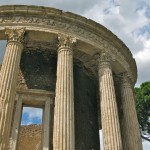 I have learned new phrases, "Non che glutine?" translated: "This Doesn't Contain Gluten?" and it's gone a long way toward helping me find gluten free alternatives.  I've also learned, "Non posso mangiare glutine." translated: "I can't eat gluten."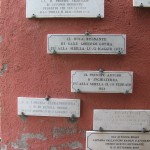 The walls display marble plaques commemorating visits by royalty and other famous persons.  It was quite a wonderful location.
But the food was even more outstanding!  We started with an antipasto (which actually contained quite a bit of bread, but the non-bread items were pure heaven!) and then found ourselves so full we opted for a small tasting plate of the pastas they serve (I had gluten free with clams & gambero [crawdads] and it was magnificent!)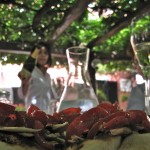 Resting in the late afternoon and dining late is quickly becoming an easy side for all of us!  More wine, ham and cheese last night at the wine bar where we're becoming regulars, then I retired after a gelato, not really requiring a full meal.  I've eaten plenty!
We're a bit south of Rome, but within commuter train distance so while the group goes on a tour of artists studios in the area today, I'll take the train into the Eternal City and just walk around, searching for good things to see.  And look where I'll be eating