I've been quiet for more than a week, my reason is not-great health and maybe a touch of laziness.  And, ironically, being very busy with submissions and figuring out patterns for a few upcoming designs.
I'd write in detail about the designs, but they're for various publications that frown on my disclosing salient details before they do, so I'll keep mum.  I hate this, I love to write about my process, but I also know it's important to play by the rules sometimes.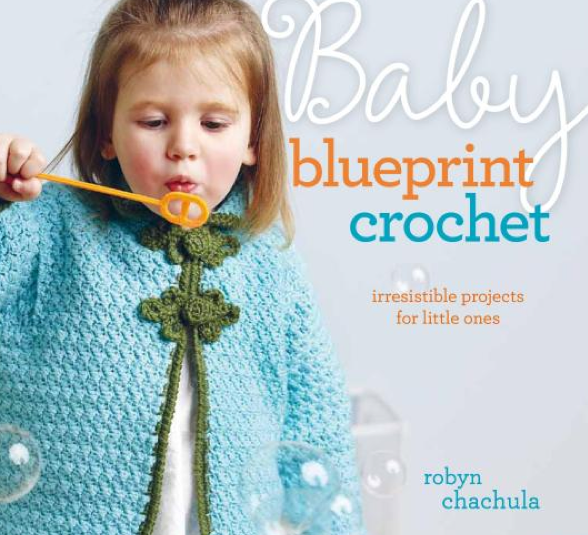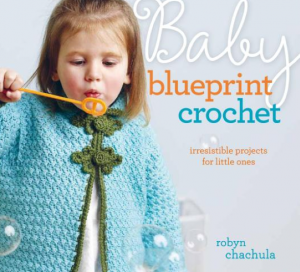 What I CAN write about is the most wonderful baby book for crochet that I've read.  Ever.  I know that's saying a lot, and I don't mean to disparage any other great kids/baby crochet books out there, but this book knocked my socks off.
I was prepared for that – Robyn Chacula is, to my mind at least, one of the most inventive and creative designers out there.  I love her work, and I adore her as a person (in full disclosure Robyn is a good friend of mine, but even if I didn't know her from Adam I'd recognize this as a book that anyone serious about crocheting for kids should own!)
And at $15 from Amazon, Baby Blueprint Crochet: Irresistible Projects for Little Ones
would make a wonderful AND well-priced gift for anyone you know who crochets.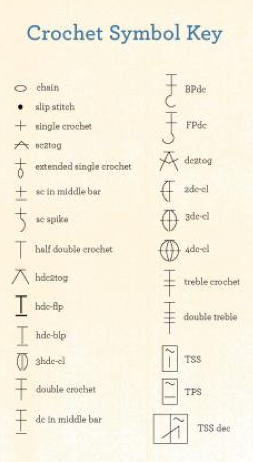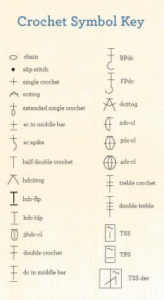 As usual with Robyn (and Interweave Press), the how-to section and illustrations are magnificent.  Even a new crocheter could make many of these great designs, and they'd grow into a more experienced and adventurous crocheter.
The explanations of stitches are great, and even better is the use of the crochet symbol chart on the inside flap of the front cover.  How clever to know that everyone uses that flap to mark their page, and to use that knowledge to make the chart reading a bit easier.  Bravo, Robyn!
Long-time crocheters will see things here that will make them grab their hooks before finishing the chapter.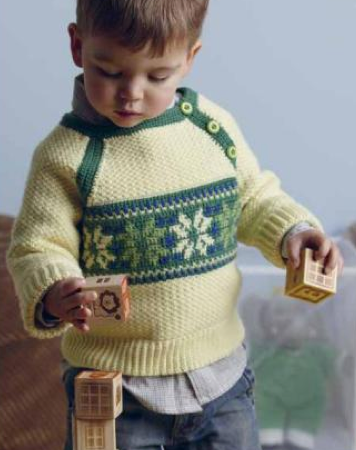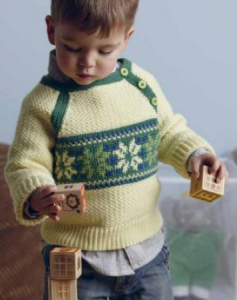 For example, the use of crochet to create what has been until now a traditionally KNITTED motif is pure genius.  It's presented in a very concise way, and there's just enough of the colorwork to make the piece interesting without forcing the crocheter into a daunting proposition.
Robyn assumes that her readers WANT to make intelligent garments, and that they WANT to learn to become better crocheters.  Anyone I know who crochets falls into both of these categories, and that's one thing that makes this book so refreshing and exceptional.

One of Robyn's goals is to make her garments 'parent proof' – meaning the garments are as easy to care for and put on the child as they are beautiful.  As a mom, I really appreciate the extra thought that has gone into the details like explaining how to secure snaps into the crocheted fabric.
Sculptural crochet is delightfully represented using charts, and even though I don't have a baby in my life I think I'm going to have to make one of the tiny flying elephants.  The robot is pretty darned cool, too!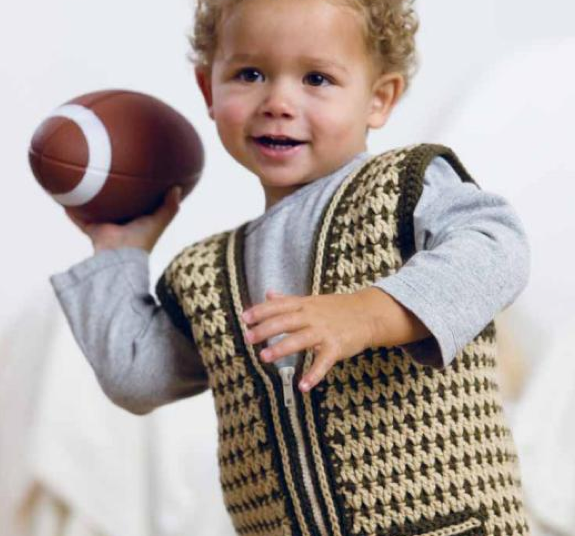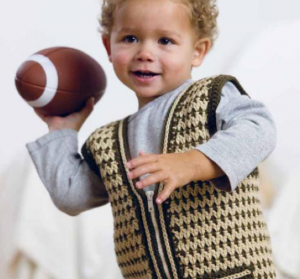 The kids are, as most kids in craft books, adorable and charming.  I was especially struck with the form of this fellow and I'm wondering how long until the Vikings sign him up.
All in all I highly recommend Baby Blueprint Crochet ( and you still have time to get one for a friend – or yourself – for Christmas!)