…and I am a Tetris addict.
I visit the Tetris Friends website as one of my first on-computer activities each morning (I have to rack up my bonus points every day for visiting…) and I usually play 'one last game' before I head off to bed each night.
I'm merciless when going head to head with my kids (yes, they're hooked, too!) and my take-no-prisoners attitude has be the source of more than one harumph out of the living room by one of the aforementioned kidlets.

Or maybe it was my touchdown dance in the living room that encouraged their retreat to their bedroom?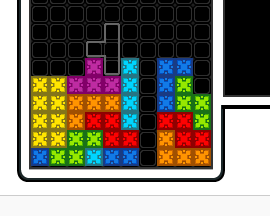 Although I have several different mino styles, I'm always looking for new ones. My current favorite is Element
Even though I'm very tight fisted with my points (over 100,000 earned to date) I've  opened several premium missions (Mondays I can't move ahead with my day until I take a stab at the current mission.)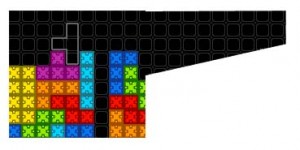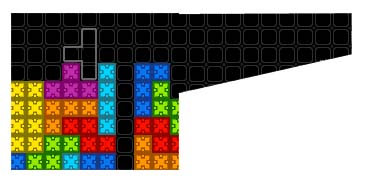 I tell myself that my time with Tetris enhances my spacial skills and allows me to be a better designer.
I lie to myself.
I pretend that I use Tetris as a jumping off point for designs.  But I'm just kidding myself.
I dream about slipping the "T" into the slot to create a spin, and I watch replays of the highest ranked games on the leaderboard.  I'm hooked, baby.