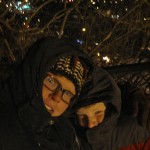 This was a BIG WEEK for our family, and I'm afraid it's going to take me a few days to get my energy back.
Thursday after his last session with his Hebrew tutor, we went for a cold visit to our favorite park to see the beautiful, huge moon over St. Paul.
On Friday night Max participated in our evening services, Saturday was the BIG DAY when he chanted parts of the Torah portion Yitro.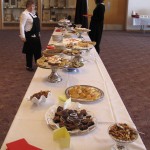 Allow me to kvell a bit when I say, he knocked it OUT of the PARK!
Max's singing of the blessings, his chanting, his whole demeanor was so poised and full of grace.  He absolutely glowed with happiness (or was that his very pale skin?) Max made us all very proud – himself included.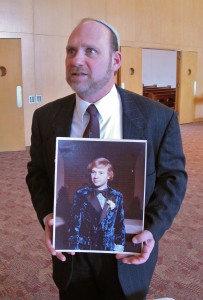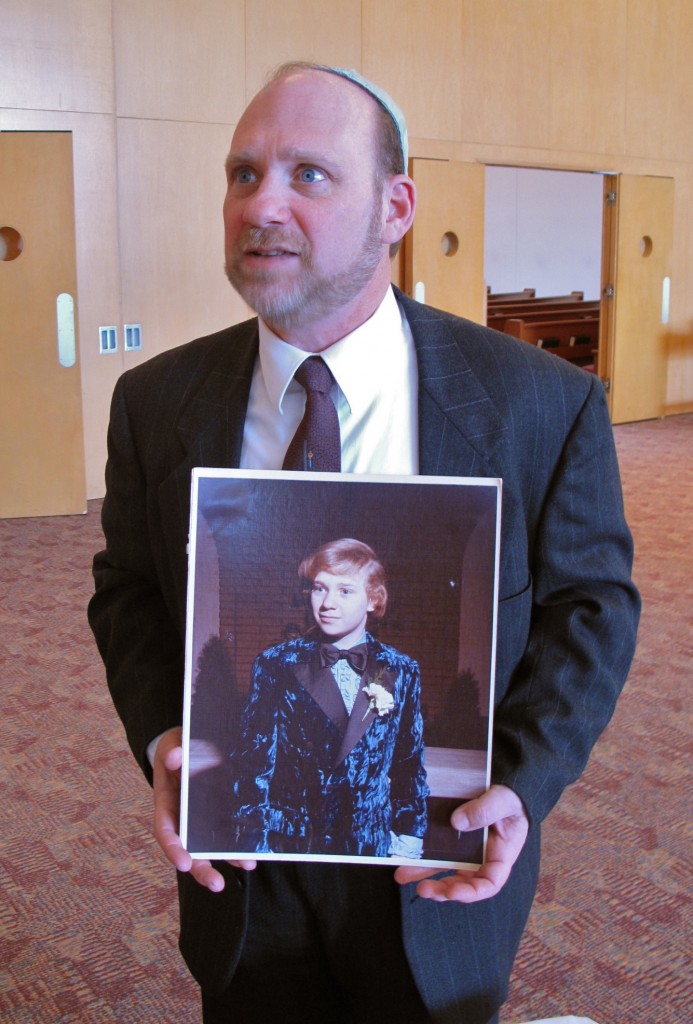 A Bar Mitzvah is a chance for a boy (Bat Mitzvah for a girl) to become a full member of a congregation by leading a service and giving a d'var Torah (a speech about the portion of the Torah he's been studying.)
It's a very big event, but it's not about the party – it's about claiming and celebrating one's identity as a Jew, and learning enough to lead a service.  Which is exactly what Max did this weekend (and did it VERY well!)
Max's portion was Yitro (found in Exodus) and is VERY special to our family.  It's a great portion, lots of good stuff, and Gerry and I have always loved it.
Yitro, for whom the portion was named, was NOT an Israelite (not  "Jewish") and that always appealed to me – the non-Jew in the family.
Yitro shows patience, love and intelligence when dealing with Moses and his organizational problems – which is as much as any of us could look for in a father-in-law!
And then Gerry alerted me to an unusual series of connections:
Yitro is usually pronouced Jethro in English.
Jethro was the well known son of Jed Clampett in the Beverly Hillbillies
My family are all from West Virginia [cue the banjo]
The part of Jethro was played by Max Baer Jr.
MB Jr. was the son of Max Baer, the first Jewish Heavyweight Champ
Our Jewish son is also named Max
Max's Hebrew middle name is "Yitro"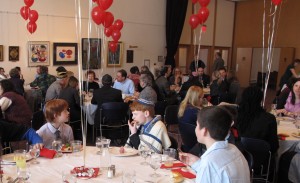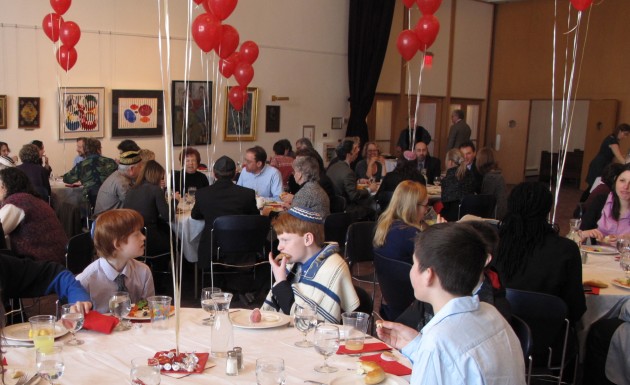 See – it's all one big coincidence!
The Tallit & Kippot I knit were terrific – Max really loved them!  The extra-cold weather  made some things hard (the challah almost froze in the car) but folks here are pretty much inured to the cold.
Before we went into the service I sang a bit of "Werewolf Bar Mitzvah" to him and he was ready to go up onto the Bima and shine!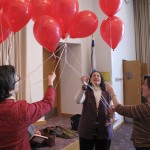 With the help of my friend Kathleen, Mavis from the temple kitchen, various Mt. Zion friends & my friend London, the food was ready and plentiful!  Thank you, everyone!
The dancing, the music, the balloons that got tangled in a big knot (good thing I had some great knitters to straighten them out!) are all one big blur for me right now.
With family in from out of town we were pretty busy with dinner last night, then this morning I had a meeting and then brunch with the New York gang.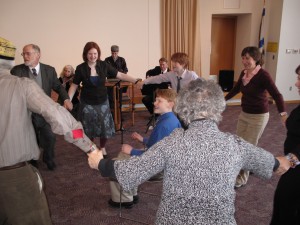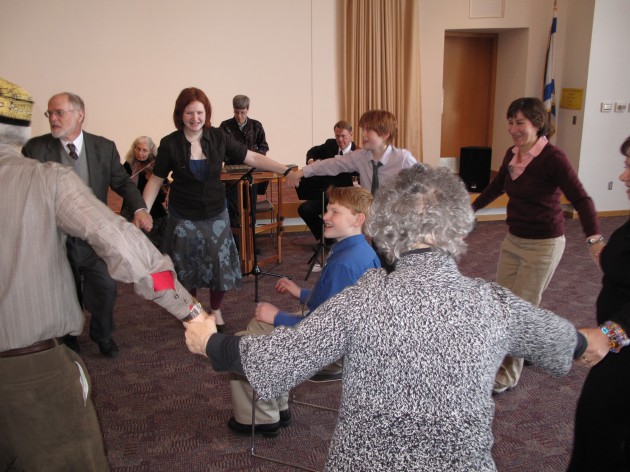 I loved seeing Max and Hannah dancing with their cousins and their grandmother – what a wonderful day!  Hannah and her cousin Matthew discovered a shared loved of Anime, and both kids loved spending time with their pretty cousin, Liana.
I think everyone went home very happy, but exhausted – I know I am!
It's going to take me a few days to recharge my batteries and get my "spoons" back in my drawer.
But it was worth it – this was a once-in-a-lifetime event!