I may be the only human being in Minnesota who's too hot today.  I've been sitting all day with the window open, I swear if I went outside I'd melt the new snow off the sidewalk.
I have fever, baby!
This is something that comes on sometimes, now I understand that it's part of the fibro, but for the longest time I just figured I had malaria.  Mid afternoon or so I start to get very hot, and by 7pm you could fry an egg on my shoulders.  Which sounds oddly cooling and delicious to me right now.
So today's been my 'sending out my email newsletter' day, paying the mortgage day, and just tying up loose ends day.
Spencer & A Birdcage
Jane Austen…
This past week I sent in my submissions for Jane Austen Knits, a special edition of Interweave Knits.
You can probably imagine how excited I am to see this issue!  I'm even more excited and hopeful that I'll get a piece into it, I'm crossing my fingers.  After all, this is my great love, this knitting-in-a-historical-style thing, and I've enjoyed creating these submissions more than should be allowed.
Over Christmas I signed us up for Netflix and I've watched EVERY period drama on my computer as I work through these designs.  Very inspiring!
I've also been using pinterest to keep track of the research for this project (and several others) and have found it to be a VERY exciting way to easily keep track of great visuals I find online.
More Designing!
Staying home, not teaching so much, has been good for the design and writing end of my workload.  I'm swatching a lot more, getting more sedentary work done and feeling good about where HoTN is right now.  That'll last for a few days, at least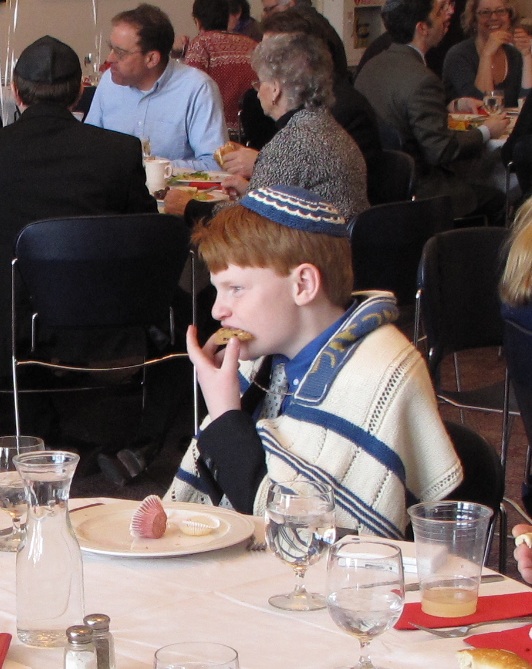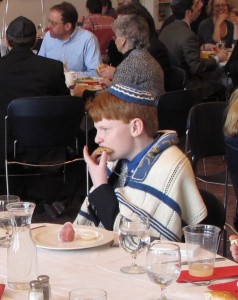 And I'm slowly moving my website, www.anniemodesitt.com, to a wordpress powered site.  It will be glitchy for a while as I work the kinks out, but ultimately it will be better looking and easier to update.  Finally I'll update my portfolio, and get some things done that have been hanging over my head for a while.
One pattern I'd like to get up soon is the very simple one for Max's Tallit & Kipot which I made for his Bar mitzvah.  I'd love to get that up in the next week or so, we'll see how that goes!
More Teaching?
I'd like to teach more, though.  Right now I'm very glad that I've decided not to teach or travel in the winter months, but I need to begin setting up some engagements for the Summer.  If you know of a group or shop who would like to host me, please let me know!  I get my best leads from folks who read my blog or have taken a class with me.
I'm toying with the idea of having a small knitting retreat over Labor Day, my 50th birthday, here in MN.  I'm working out the plan to see if it's feasible, but if it is it would be stellar!  I can move easily in the warm September, and I'd be close to home (yay!)  I'll keep details posted on my blog and website about this, it's mostly a matter of finding a location that will work well for a wonderful teaching & learning experience.
More Online…
I'm preparing two classes to start in March, Knitting Millinery and New Directions In Color.
Both classes will be self guided – meaning the students can move at their own pace and I'll be available for one-0n-one chats as the students need them.  I've found this has been the best setup for the classes, as so many folks couldn't make the group chats and then felt awkward about asking me for a private chat.
And some folks just don't need the chat – they love working on their own, finding their way through the material, which is just great!  Whatever works best for any given student is what works best for me!
There's been an amazing response to my Imperial Plaid Poncho, which I will use in my new Online Colorwork Class to demonstrate some unusual but inspiring techniques to get anyone comfortable with working with several different colors of yarn.  Aside from acquiring the pattern from the Imperial Yarn Company, this will be the only chance folks will have to get this pattern until I'm allowed to sell it next Christmas.