…you know, the kind of day when EVERYTHING I do turns into a treatise?
Virgo

(Aug 23 – Sep 22)

Your ruling planet Mercury conjuncts grandiose Jupiter, mischievously turning every little thought into a long treatise. It may not be easy to keep your ideas in perspective or your words to a minimum.

Unintentionally, you can turn the simplest task into a complicated project that becomes very inefficient. Your day doesn't have to run out of control if you remember to keep bringing your message back down to earth.
Okay, to keep myself sane I'll eat my oatmeal and get back to work!
SHELTER
Work today involves swatching up a magnificent new project (not for a mag, just for me!) with some of the loveliest yarn I've EVERY touched.  It's Jared Flood's Shelter and I didn't want to love it as much as I do.  Why?  Because the boy is a friggin' GENIUS and I am feeling very jealous.
Or maybe I mean envious?  I'm usually not a jealous type,
but everything JF does is so beautiful and I would love to be so gifted!

But, jealousy aside, this yarn is a revelation and a dream.
The color, the feel, the weight – it's all there, kids, and if you are able to work with wool you NEED to touch this.  If you visit your LYS, mention this to them because it needs to be where folks can fondle it.  If you trust me, go ahead and order some online.  It's magnificent.
GARTER
For years I had eschewed the humble garter stitch.  I prefer stockinette stitch, and I am afraid that I looked down on garter.
This was wrong of me, and to make up for it I'm doing an entire KIMONO in garter for Interweave Knits.  It's a modular piece, worked so that it is put together like a puzzle (but with – hopefully – no seams)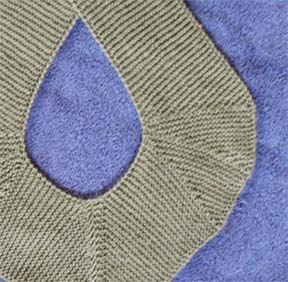 The yarn is lovely (BSA alpaca silk), but thinner than I'd hoped so the knitting is going on forever.  And the deadline is short.  But I am tall, so I can do it. With my Signature Needles, it really is flying by.
I can't show you much about the piece since it's for a magazine, but here's a process photo showing the first step of the garment – the collar/placket piece upon which the entire garment is built.
I'm hoping to make it a universal pattern, meaning it can be made in ANY size by adjusting the number of rows in this first step.  That may be wishful thinking…
OATMEAL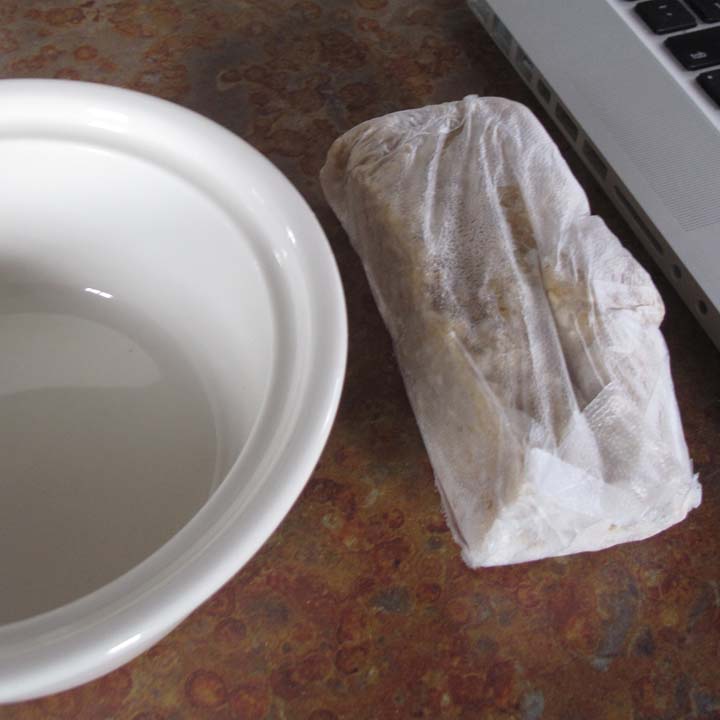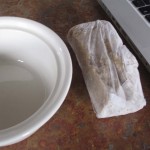 My favorite breakfast of all time is oatmeal.  Almost a year ago our family trip to Ireland (the best vacation decision we ever made!) introduced us to good, honest steel cut oatmeal, and I've been a convert ever since.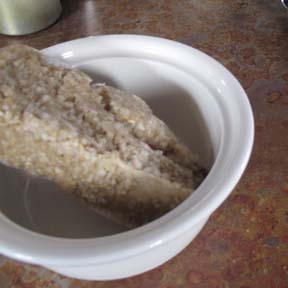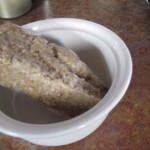 Rolled oats, I love you for baking – but for eating I am loving Irish or Scottish cut oats.
I am becoming an oatmeal connoisseur, and have dreams of attending the Golden Spurtle someday.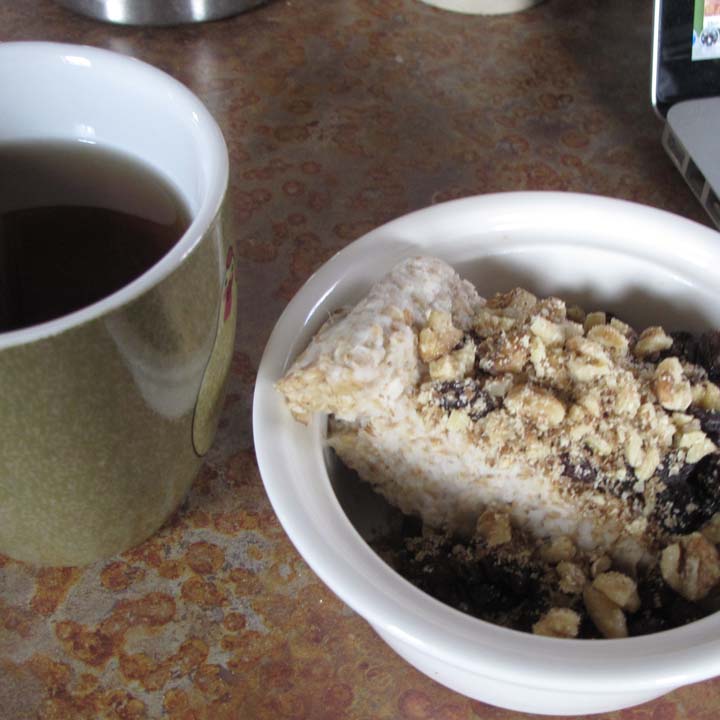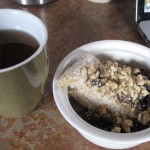 But who has time to cook oatmeal each morning.
Well, actually, I do – I work at home – but I don't do it daily.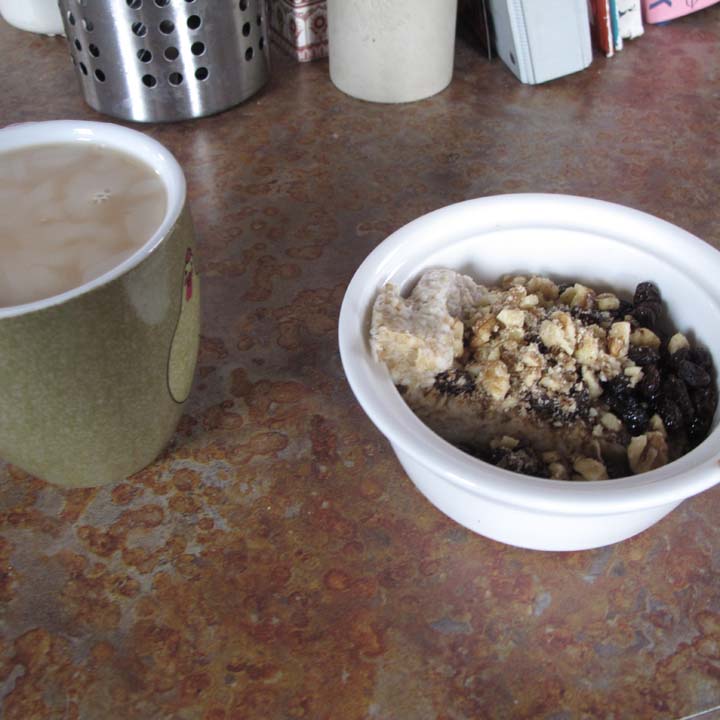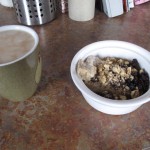 I make a HUGE batch on Sundays, then pour it into a loaf pan and when it sets up I cut it into slices, wrap each in press n' seal (it doesn't stick to the oats) and freeze it.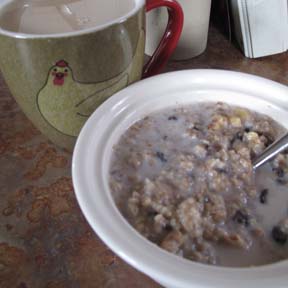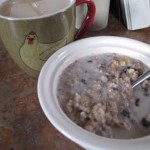 It takes about 5 minutes to warm up each morning, and it's the best use of 5 minutes I can think of!
This, and a cup of Lady Grey tea, and I'm ready to take on the world (or a multi directional kimono on size 5 needles…)