For the first time in years (7 years?) I'll be holding my own Knitting Retreat.
When: September 23-25
Where: Lake Koronis near Paynesville, MN
at the BugBee Hive Resort Center.
Cost: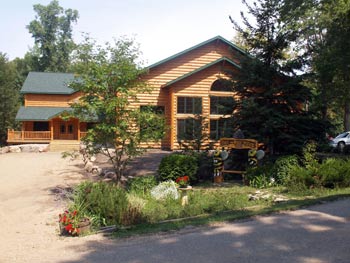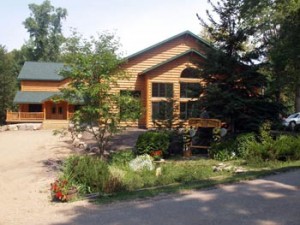 $295pp Double

(twin or full bed in a shared room)
$350pp Single

(your own room, availability limited)
Non-refundable deposit of $100 required to hold a space. Group size limited to 16 participants.
The last time I did this it was a BLAST – it was back in Vermont, and I wanted to do it again the moment the last one was over.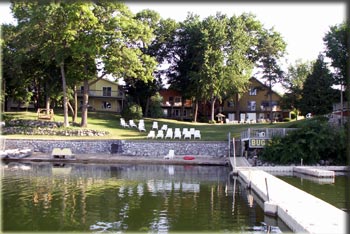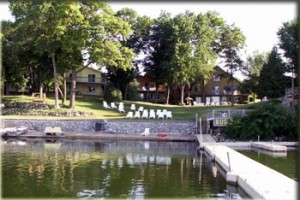 I guess this type of retreat falls somewhere between an intensive, life and mind altering episode, and a lazy weekend of sitting and knitting.
It will be a day of classes (or not, class attendance is NOT mandatory!) nested in 2-1/2 days of lovely lakeside MN Autumn atmosphere.  There's a hiking/bike path nearby, and the lake is beautiful!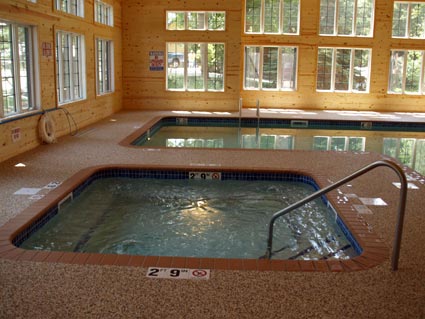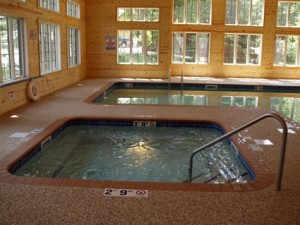 I tried to keep the price reasonable, it covers food, lodging and a Saturday morning class on Colorwork (pattern for my Imperial Poncho included) and an afternoon class on Charted Entrelac (a new take on an exciting knitting technique).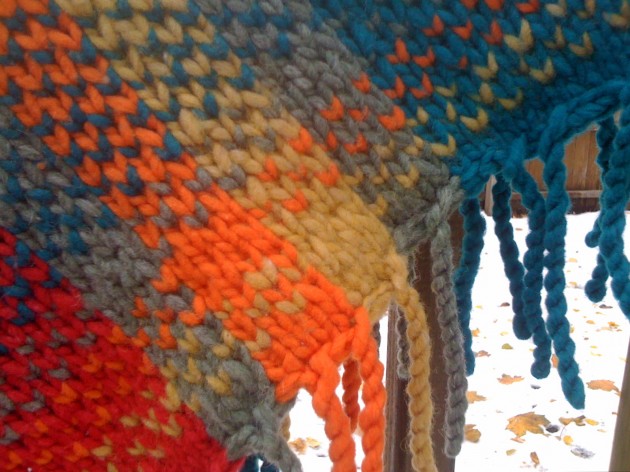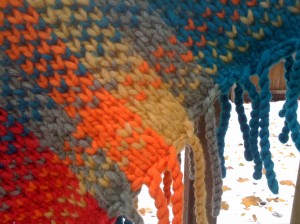 I'm keeping my September retreat small, only 16 participants.  But if it goes well I may do it again and make it a bit bigger next time!
In the mean time, I've been receiving a LOT of interest in my classes and have set up a new "gigs page" where you can see where and when I'll be teaching in the future.  Check it out – and let me know if you're a shop, group or guild that would like me to come and teach!