Thursday, April 28, 2011 By Rick Levine
Virgo
(Aug 23 – Sep 22)

Your friends and associates are the source of confusion today because they don't seem to fit into your plans.

You may be overwhelmed by how much you have on your plate and you need to focus on being as efficient as possible.

But others seem to float in and out of your life without any concern for what you are trying to do.  Don't rely on anyone else now; just establish your objectives and follow your path on your own.
Overwhelmed is the word of the day.  O-ver-whelm-éd
I haven't posted for a few days because my life has been nutty busy.  Some of the adventures I've engaged in are…
I'm hitting the road again, and I'm ready to teach!
Today I teach at StevenB's here in Minneapolis (he's having a whole amazing WEEKEND of fiber fun!), then next weekend I'll be out at Shepherd's Harvest at Lake Elmo, MN.  I adore both venues, so I'm terribly excited about both!
The first week in June I head out on a 2-week tour of teaching engagements between MN and Ohio.  For full date and registration info check out my new GIGS page!

Retreat
I've scheduled my first retreat in Minnesota (all the cool kids are doing it…) for this September 23-25 out at lovely Lake Koronis at the Bug Bee Hive Retreat.  Full information for registration is here, I hope you'll consider joining us!
Registration is limited to 16 folks, and more than half the spots are already taken!

Pesach
We had our seder with friends London & Tod, it was lovely, it was simple, and I got to use my Aunt Wanda's dishes for the first time since I inherited them.
I felt silly getting them out, but even now – a week later – I'm a little misty about how strongly they made emotions rise along with memories of past holidays.
London's tzimmis & charoset were AMAZING, yum!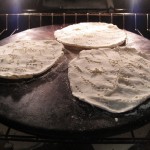 This was a gluten free seder for me, so the matzah I'd baked earlier in the week was ground up in a blender to create matza meal so I could make matza balls.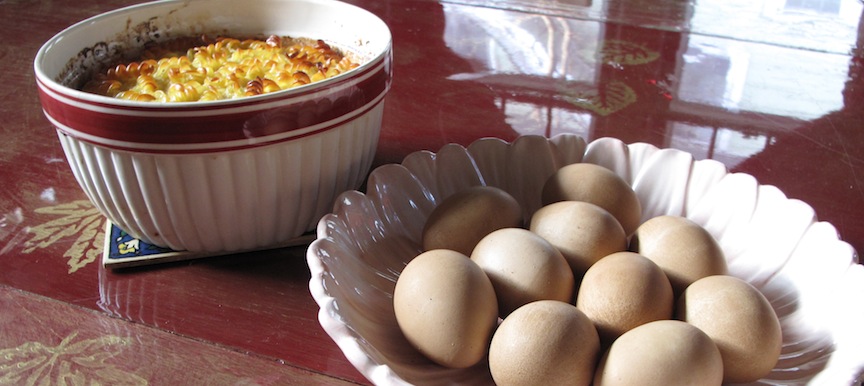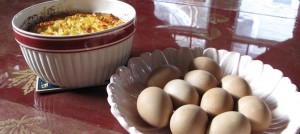 They turned out swell, as did my gf noodle kugle & roasted eggs.  I don't think either my matza or kugle were kosher for passover, though, so I'll avoid thunderstorms for a while.
Protest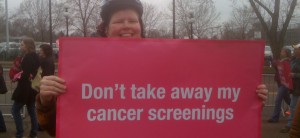 Here in St. Paul every Good Friday there's a protest against our local Planned Parenthood.
This year Hannah and I joined the rally in SUPPORT of this amazing, woman friendly resource for good, inexpensive health care.
The lies told about PP this year are astounding, if I can do a small bit to support them, I will.

Purse
I just finished what I think is my BEST accessory project EVER!  I'm pretty excited to see it in IK Crochet.
Everyone I showed it to was as in love with this project as I am, and the best part is that if you're adventurous, all you have to know how to do is single crochet, double crochet and chain stitch.  There's also a bit of sewing to make the lining, and some fiddling with metal tape measures…

Projects
I'm totally overwhelmed right now.  I've finished the article, I'm finishing up a second project due the first week in May, but then I have 2 sweaters due the last week in May and 3 due the first week in June.
…and the rest!
And I've signed on to create a video for a yarn company by TNNA, because I'm insane.  But I think it will be a blast!  More information on that, later!