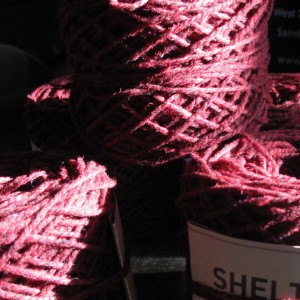 Sometimes it feels like the world is a metaphorical maze, and I'm running at such a high speed that I can't help but hit a wall at every turn.
Run, run, run, [screeech! Thump!] Run, run, run, [screeech! THUMP!]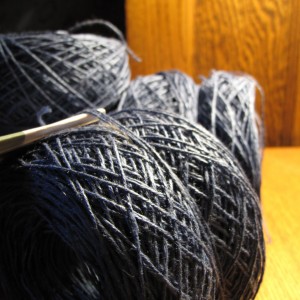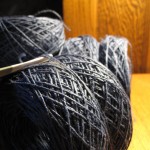 This time it corresponds with the finishing week of a class Gerry's taking.  He's been working on classes at St. Paul college through a program that allows disabled folks to take courses to get them back into the working world, in a less physically stressful job than they previously had.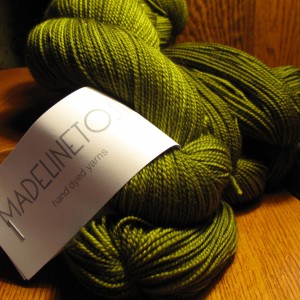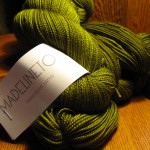 Since Gerry can't do TV production (well, not like he USED to) he'd love to move into more web/computer video stuff.  So he's finishing up a class in Dreamweaver, and he's feeling a bit in over his head.
He's nuts and frustrated and overwhelmed; I keep running into walls, so neither of us is much help to each other.  It's like a slightly snarky sitcom with very little house cleaning happening.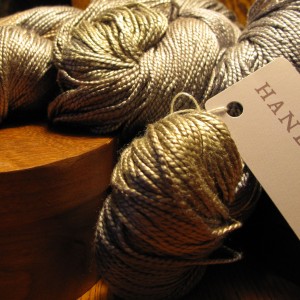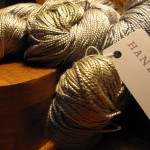 Right now I'm finishing up 2 projects for The Knitter (a GREAT British knitting magazine), 3 pieces for Interweave's Jane Austen Knits, a sweater for Knitting Today (on size 5 needles, with a TON of lace & cables & ruffles – but it's pretty!) and a sweater for the Aussie knitting mag YARN (that's not due until Sept – HUGE sigh!)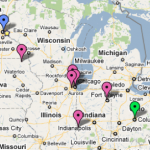 Add to that tech edits for HoTN, pieces for a new pattern booklet and various other projects due sooner than I'd like.
AND I'M TEACHING!  I'm setting off in a few weeks to drive through Illinois, Indiana, Ohio, and Iowa to teach at various lovely yarn shops, guilds and libraries!  A full list (with contact and registration info) is available at my Upcoming Gigs page – check it out!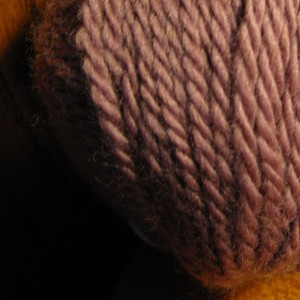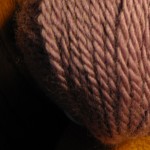 But it's May – my favorite month of the year (next to October) and I'm moving quickly and well.  It's stunning how more sunlight and the ability to ride my bike on a daily basis help my pain, confusion and other fibro symptoms abate.
All of this work is why I haven't been blogging quite so much, I'm keeping my head down and knitting like a maniac, and I feel oddly calm that everything will work out beautifully.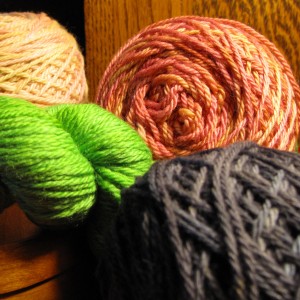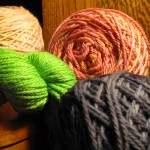 Working in an assembly line fashion compels me to be more measured about keeping track of each step of the project, keeping good numbers and creating and updating the spreadsheets as I work.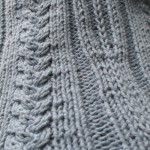 This is the way I love to work.  I am at heart a Virgo, a Methodist, and someone who likes my path well marked.  This is both my greatest joy and my deepest frustration.
The laziness of freedom (or the freedom of laziness) sometimes keeps me from working as smart as I should, but with all of these due dates coming up so quickly, I don't have the luxury of slothfulness.  I'm lucky!
I can't show finished items because they're all editorial, but I CAN show some of the lovely yarns that I'm using right now.  Enjoy!