Virgo

(Aug 23 – Sep 22)

You have a certain idea about how your day should go and you want to put things back on track when it begins to deviate from your plan.

You would like to show a more easygoing side of yourself today, but it's challenging to let go of control when you believe that you are holding it all together. Unfortunately, your priorities may be bent out of shape. Consider this situation as an opportunity to develop trust.

Sure, you could engineer more perfection into your world now, but the cost may be higher than you realize.
Okay, I'll trust!
I'm closing in on the last few projects of my "Month of 1,000 Projects" and it can't come too soon.
The month thing is misleading as I'll definitely extend beyond May 31.  Yarn arrived late for one project, and another project isn't really due until I get to TNNA (although I'm aiming for the week before to present it to the yarn company that's commissioned it)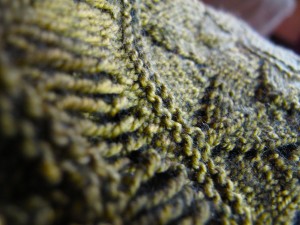 This last project isn't a knitting project per se, it's a video I'm doing featuring different techniques to use with a lovely line of yarn, different stitches, and maybe some fun animation.  Still working it out, but it's going to be enjoyable and I'm trying to keep a light touch.  I do love the video editing, I have to be honest!
Today, though, there's an unexpected bonus in that the day promises to be sunny when it was predicted to be rainy.  I will take this day and [ride like the wind, then stop and knit], repeat to end of day.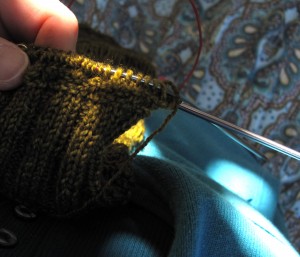 To finish to day is a long fingerless mitt and then I need to dive into a fair isle that's due in England on June 14th.  Anyone like to start a pool on when I finish it?
But the best part of the day will be Torah study in 30 minutes.  I love this, and I had been missing it (Gerry and I used to be very active in our congregation of Kolot Chayeinu in Brooklyn 17 years ago when we first married.)
KC is still going strong, and anyone who has the honor and joy of visiting and getting to know the folks involved and Rabbi Ellen Lippmann is a lucky person indeed!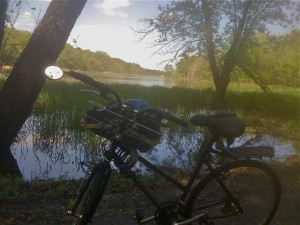 Our own study on Saturday mornings here is refreshing for me, a chance to connect with some very thoughtful, funny and wise folks, a chance to feel part of a community.  I wish I could get Gerry to join me, he would enjoy it immensely!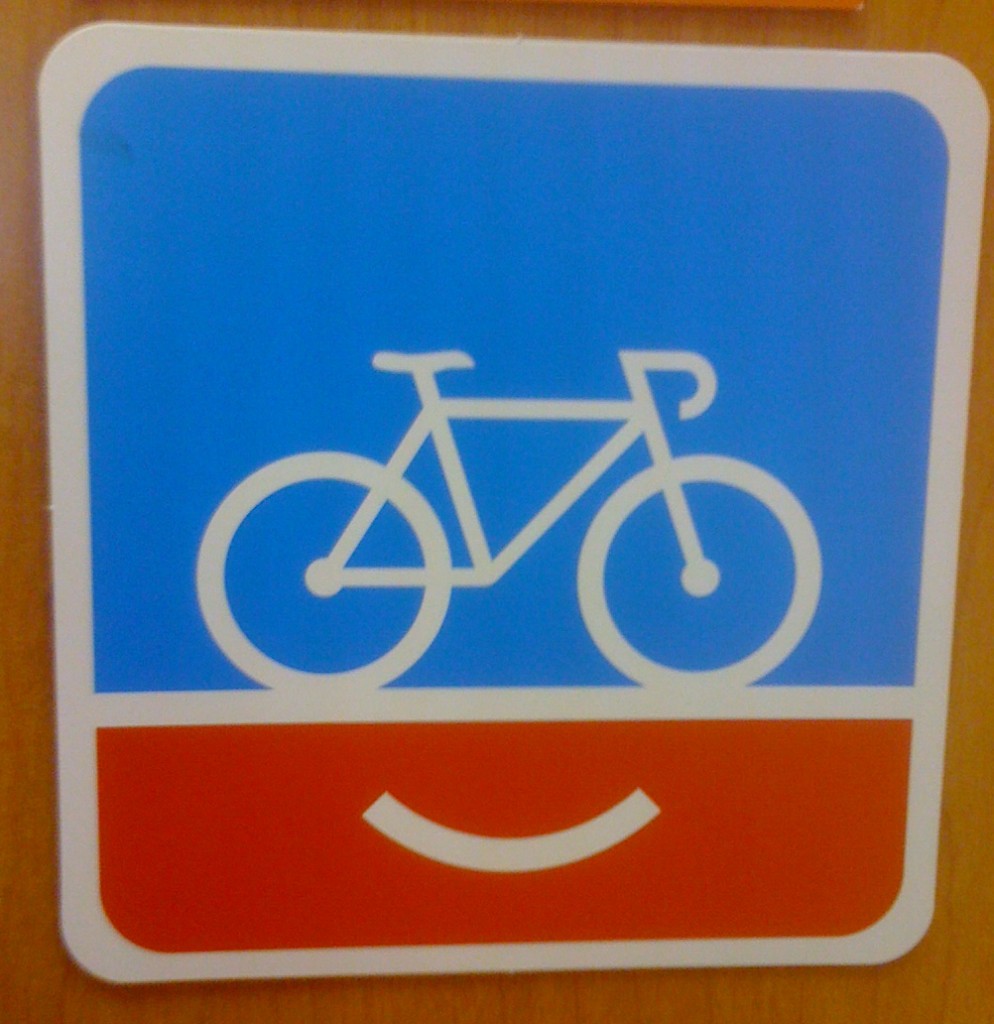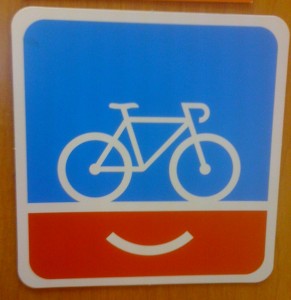 If you see me riding around St. Paul, wave!  I'll be the one grinning on my bike!

UPDATE!
Home from my ride – 24.5 miles! – that makes almost 170 for the month of May.
And I got a lot of knitting done, too!  And I saved a turtle's life.
This was a really great day – unexpectedly lovely weather.  It is very effective in wiping out a week of fibro pain and blue-ness, I'm so glad I could take advantage of it.