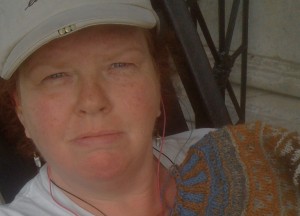 I finished it.
I'm off right now to bike over to DHL, I've written up the pattern and sent it (plus the charts) to the magazine, and I shall celebrate by:
Stopping by my lovely local library, which has a new (to me) book waiting!
Ordering some lovely gf green beans
Taking a lovely bike ride
Starting the NEXT project for a new (to me) lovely magazine in Australia
Finally working up my lovely taxes (oy – headslap)
Lovely day.