Well, we are ALL hot, and it stinks.
And you might, too (well, it is very hot…)
Heat affects me SO strongly, it always has (even in my 'thin years') and just makes me want to roll up into a heated ball and roll into the shade.
Forget knitting.  The thought of any yarn running through my sweaty hands makes me shudder (but not in any helpful way that could cool me off…)
But I have a solution for those of you who are able to get away for a short break in August – a trip to ICELAND for some fine, fine knitting and sight seeing!
It's been medically proven* that after making reservations for a cool vacation the average body temperature will lower 2-7 degrees.  Seriously!**
So while most of the US waits for the heat to pass (except for those lucky soles going to Sock Summit – you know who you are!) and the rest of us are left to stew in our own juices, this just may be the perfect time to sign up for my Iceland Adventure so you can take full advantage of the medical benefits of booking a trip to a cool destination!***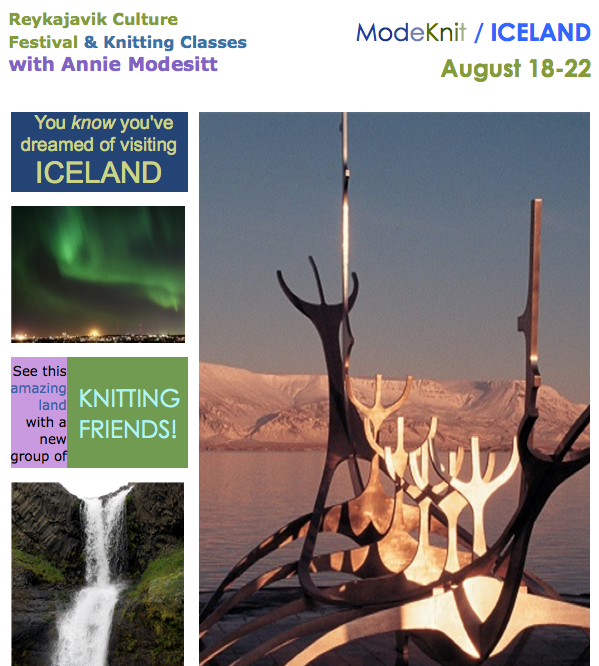 * It hasn't been medically proven.
** No, not seriously.
*** There are no medical benefits, not that I know of.