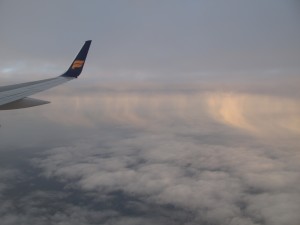 I love it here!
The flight wasn't terrible – definitely not for being shoved in a metal tube for 6 hours – it felt much more manageable than flights all the way across the Atlantic!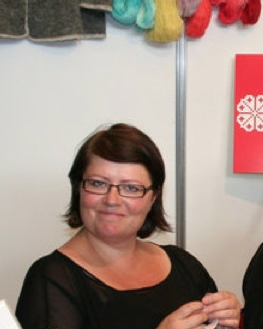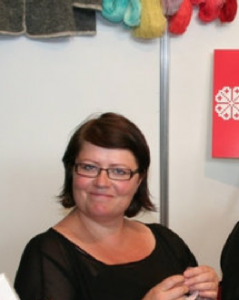 I was met at the airport by Ragga (Ragnheidur Eiriksdottir) of Knitting Iceland who started my day right with a coffee and a lovely Skyr yogurt, then back to her home where I unpacked and napped until the afternoon.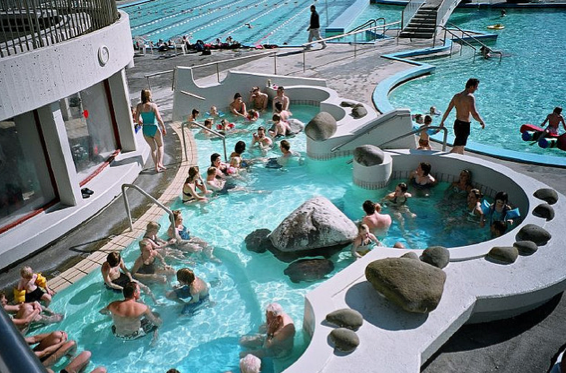 We went with Ragga's young daughter to a public pool in Laugardal, which was JUST want the doctor ordered!  It was warm, soothing, and the whole ritual of washing, then soaking, then washing again is exactly the perfect remedy for a long flight!

After some shopping shopping we returned "home" for a lively and boisterous dinner with Ragga & her extended family, I felt so welcomed!
I skyped Gerry & Hannah, it was SO good to see them (Max was out with friends) I love chatting with them on the computer!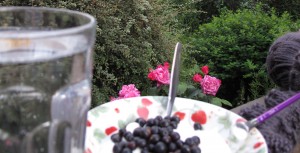 At 10:00 its still light, it would be dark in MN, but here it feels like 9pm or so, and I've just finished off another bowl of Skyr with some lovely berries.
And now to bed, where I'm hoping to get myself re-adjusted to Icelandic time (GMT) so I'm not turned around tomorrow!
Hair & Makeup
At the request of a friend, I wanted to show some of the out take stills from my recent video shooting session.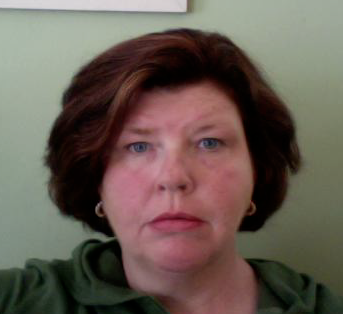 It seems to take an awful lot of work for some relatively mediocre results, but all I have to do is look at the previous attempts at a decent head shot for my Zealana Videos and the one above is golden.  Amen!
Who knew what a little makup, a decent hair combing and the right light would do?  It's official, from now on I'll be taping ALL of my videos in my bedroom…

Above images, left to right,
"The drunken floozy", "The fearful", "The mug shot" and "The DAR Mom"