You may run into unexpected delays as your key planet Mercury conjuncts karmic Saturn. You won't likely get what you want unless you're willing to work for it.

On the other hand, you'll surely be disappointed if you don't give it your all. Today's lesson points out that achieving your goal isn't the only reward.

Showing up and playing the game passionately, whether you win or lose, is where you can find the most joy.
Wow, is this fitting today, or what?  Find the joy TODAY in what you're doing, even if it's restocking a shelf or mailing books [raises hand] because YOU are responsible for discovering joy wherever it's hiding.  Life is terminal.
Two Beautiful Things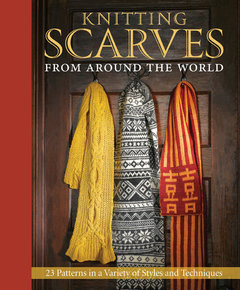 I want to write about two things that have crossed my path recently, both beautiful and both something for the shopping lists of the crafty (and perhaps nice gifts, too?)
Knitting Scarves From Around The World
This is an absolutely lovely book!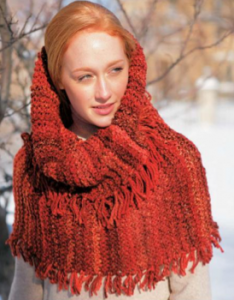 I remember when Scarf Style came out a few years ago  Folks who had pooh-poohed "another scarf book" sat up and looked closer, and Pam Allen's great book became a classic.
This is another one of those landmark books.  The scarves in this book are beautiful pieces in and of themselves, but they're also jumping off points for more in-depth knitting projects (very large swatches?)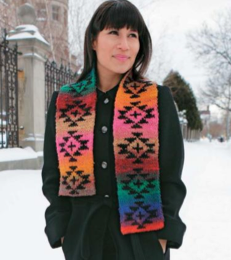 The patterns in this book will encourage many knitters who only think of themselves as "beginners" or "scarf knitters" to move beyond their self-imposed boundaries and move to new knitting pastures!
There are great techniques in the book for double knitting, cabling, working with color, lace and shaping – all in a relatively stress-free "it's only a scarf, you CAN do this!" presentation.
If you know a knitter who's ready to move beyond their first rectangular projects, this may just be the book for them!
Beautiful Fabrics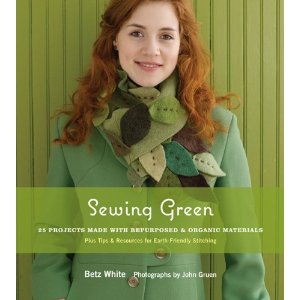 Those who sew are familiar with Betz White.  My own sewing doesn't happen as often as I'd like, mostly due to the pure laziness that keeps me from opening up my sewing machine and setting up my ironing board as often as I should…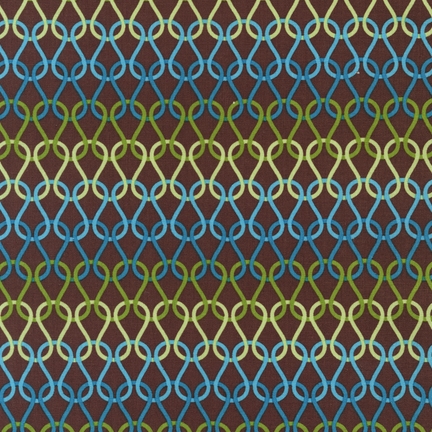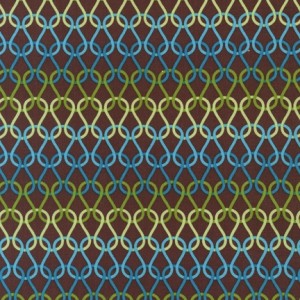 But recently at the Creative Connection in St. Paul I ran into Betz as she was talking with her editor, Melanie Falick, and I was fortunate enough to be gifted with a few quarters of her impeccably whimsical new line of fabrics to be produced by Robert Kaufman.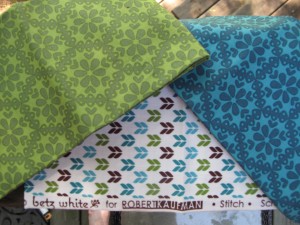 I was lucky to escape with these three magnificent prints, which are available here and at fabric shops locally (how's THAT for helpful…) and I'm off to get myself MANY more yards!
I am in LOVE with how she uses knit/stitch motifs in her woven fabrics.  Way to go, Betz!