It's Thanksgiving, and the time when gifts seem to be on everyone's mind.  Knitters, crocheters & crafters in general can be difficult to buy for – we have strong feelings toward our tools and materials.
Here are a few suggestions that might work well, or that you might decide to ask for yourself!  As with my previous gift idea post, I have no affiliation with these products, they're simply things I've tried that I think would be helpful for a crafter. 
As with any gift idea, nothing will be perfect for everyone, but here are some options you may not have considered!
Buy LOCAL!  Buy Small!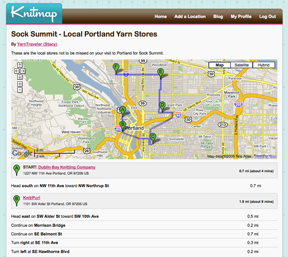 When possible, patronize your local small businesses!
We all have a responsibility to strengthen our communities, and spending our money with our neighbor-businesses is one great way.
Knit Map is a great tool for finding a good shop near you.  Seek out a new local yarn shop for yourself, or give a friend a gift card from your favorite LYS.
Great Sock Set
I love Lorna's Laces yarns, and although they seem ubiquitous in the yarn industry, they are at heart a relatively small company (which is probably why they're able to move so nimbly to bring out new and exciting products every year!)  They are constantly trying new fibers, creating new colors, and marketing in new ways by joining forces with related companies.
This clever kit contains yarn for socks, excellent HEEL balm and a bit of SOAK wash for the finished socks.  Perfect for the sock knitter on your list.
Or you could gift this to a non-knitting friend as a promise of socks to arrive in the new year!
Here is the limited edition sock kit as described by the dream weaver web site;
Put your best foot forward with this limited edition kit. Included in each is one skein of Lorna's Laces Solemate (100g/425 yds) along with Soak Heel Foot Cream. And as a little lagniappe, a mini single use Soak Wash is tucked away inside. Solemate is made with Outlast®. That means it has climate control technology so your feet are "Not too hot. Not too cold." Solemate is machine washeable.
Keeping Strands Straight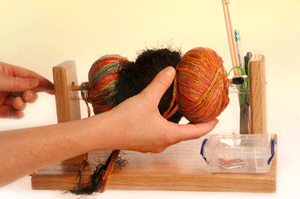 It seems to be an eternal struggle to keep yarn from tangling when working with several balls at a time.
The Yarn Pull Eze is a tool I've recently tried, and although it's not 100% perfect for me (I'm a center pull kind of woman) some friends have tried it, and have enjoyed it quite a bit.
The idea is that you can keep your pattern, stitch markers, scissors, pens & pencils and other small tools together on a portable carrying shelf, the handle doubling as an arm which allows yarn to roll freely from the outside of a ball.  With a separate attachment the balls can run independently, making it good for stranded knitting.
It's available exclusively from Jimmy Beans Wool.
The Perils of Pilling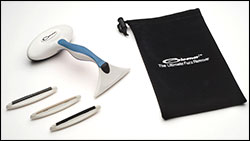 I send a lot of sweaters out for trunk shows, and carry them with me when I teach.  After just a few outings they can get a little pilly and 'used' looking.
This is the Gleaner, one of the better de-pilling devices I've used, and it's because it has three separate heads for use with different weights and types of yarns.  It's the brain child of a Canadian mom who was tired of her expensive sweaters looking worn much too soon.
Catch Up While Knitting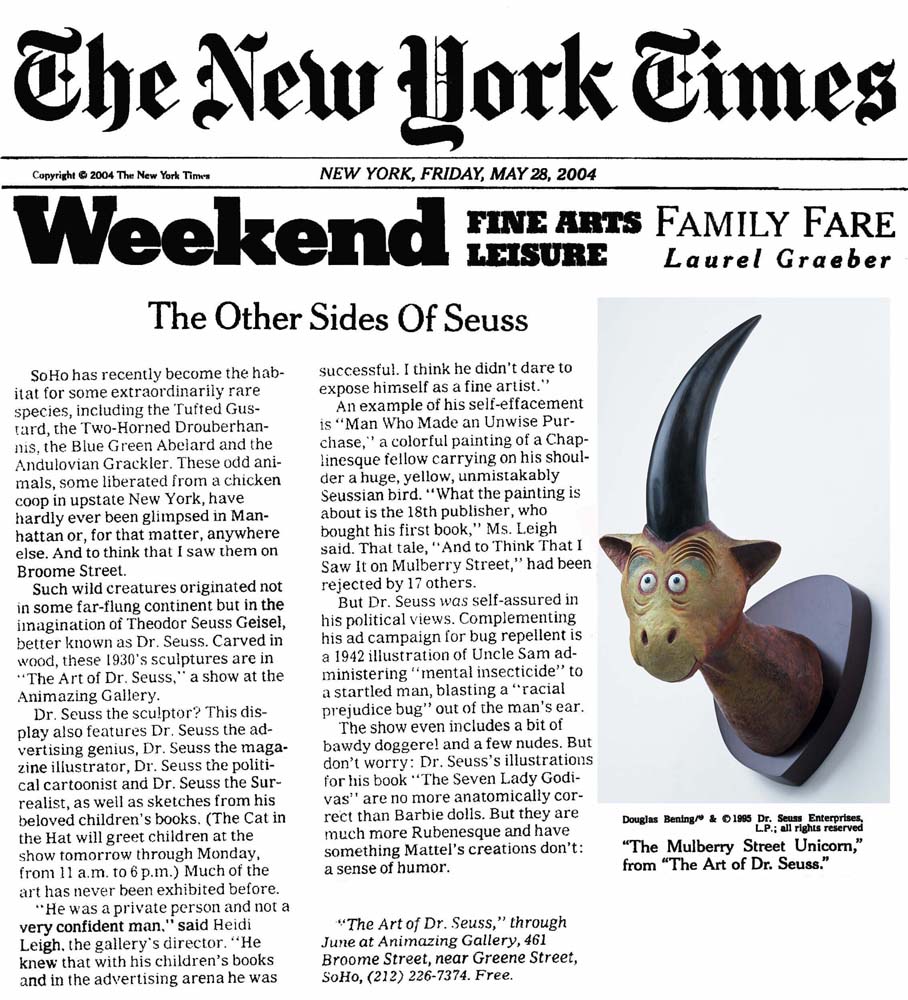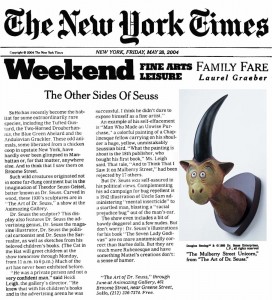 I like the New York Times, but I've never enjoyed reading the paper.  The ink gets all over everything, and I'm not disciplined enough to keep my place within the pages of newsprint.
However, I enjoy being read to, and one of my small indulgences is the New York Times Audio Digest Edition which I get every day and 'read' as I knit.
A gift subscription might be just the ticket for your favorite news-hound knitter!
I get the times through my Audible.com subscription (the next item on my gift list), but it can also be acquired independently through the NY Times website.
Unwind While Knitting

I adore a good book, but I hardly have enough time to read my email, let alone read all the books I'd like.  So I listen to them!
I've been an Audible subscriber for many years, I've found their selection to be generally quite good, and their customer service is excellent.
Tip: I list my reads on Good Reads (a Ravelry for readers!) where I also find new audio books to download from Audible.  You can friend me there – I'm modeknit.