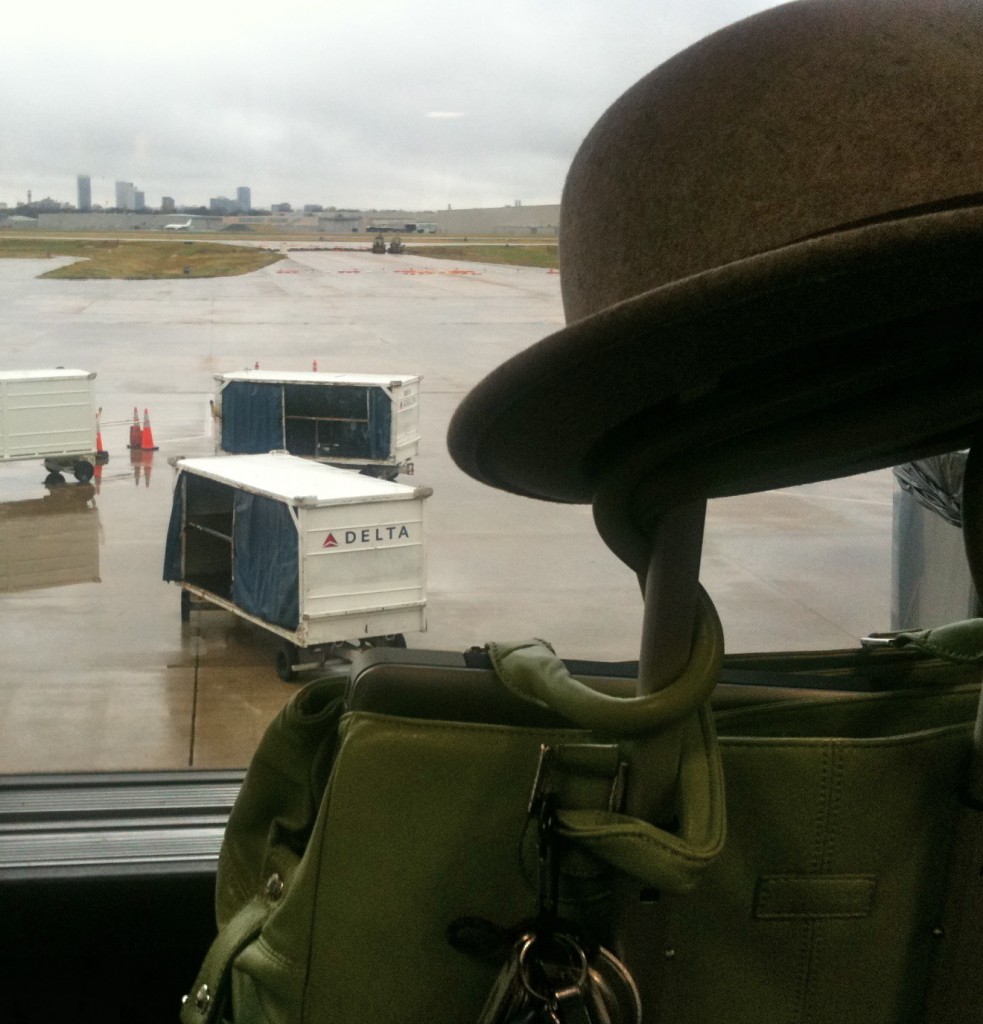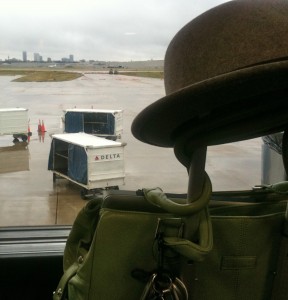 Well, all I can say is that if you're stuck in an airport, Little Rock is the one you want!  Good lighting, comfy seats AND free wifi.  Very civilized!
My entire weekend was just great!  The hotel (Embassy Suites) was so comfortable, so luxurious (although my room was NOTHING compared to the Fiber Fest Founder Suite they reserve for women who head up local fiber extravaganzas…) and I took full advantage of the fitness room and the exercise bike.
I HAD to with all the bacon I ate.  Bacon, bacon, bacon.  Man, those most have been SOME happy pigs, because they tasted amazing.
[Disclaimer: Annie Modesitt would like to apologize to any reader offended by her jocular & salacious tone when discussing pork products.]
The event was incredibly well organized – Heather did a magnificent job stepping in when Anne found herself a bit overwhelmed with colliding commitments – it was a sensational event!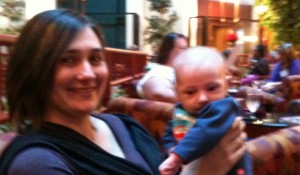 The folks were so friendly, warm, funny, eager and engaging, and it was delightful to get to spend a bit of time with Sarah from Ravelry and her beautiful new son, Carson!
My students worked as hard (or harder) than any I've had, and my keynote speech (which walked on the edge of maybe a teensy too liberal) was so warmly received that I felt like Dale Carnegie.  Maybe it was the very stylish fedora I was wearing that lulled the audience?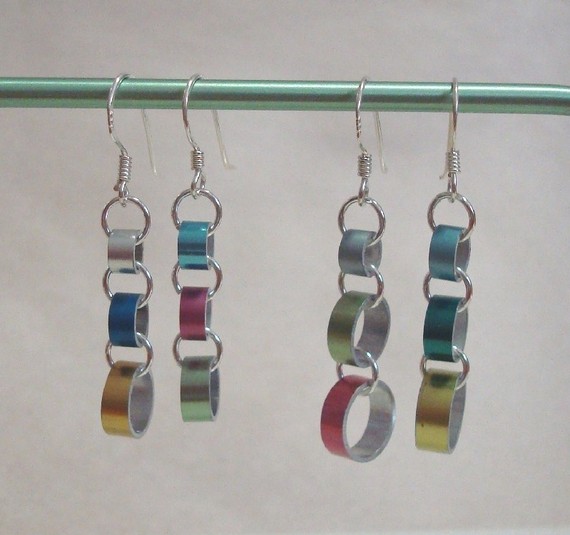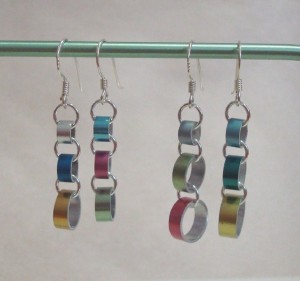 I have to confess to a very prideful moment when I leapt onto the stage to participate in the speed knitting competition.  It may have been unseemly, but dang it I REALLY wanted a pair of Sassafras Creation earrings that were one of the prizes, and I was going to knit my fingers off to get them!
The contest was to begin with a cast on, and I think I kind of shot ahead at that point because I have a really fast cast on.  I'm grateful to the other participants for being such good sports to allow me to win.
By the way, folks in Arkansas are VERY honest.  I left my $40 Size 8 Signature Needles on stage (I set them down during the competition because I was using size 7s) and they were returned to me by the end of the day. 
But we all know that knitters are pretty honest folks, though!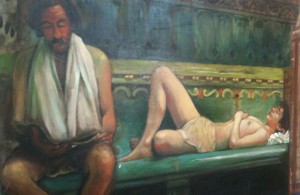 Now I sit at the airport.  I volunteered to be bumped from my flight (because of bad weather they have to take on extra fuel, in case they need to circle Memphis) so I was officially bumped due to weight restrictions.  All that bacon now catches up with me.
I'll be arriving later than expected, but I get a voucher to cover my flight to San Jose in the Spring for Stitches, so all is well!
And I got some drink vouchers for the plane.  The Hot Springs Arkansas Fiber Extravaganza PARTY train is NOT ending yet!
I wonder if they'll have bacon…