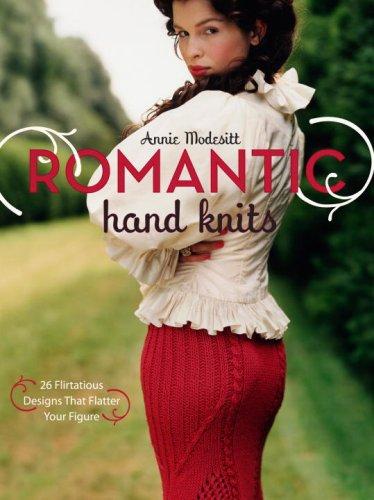 Large retailers are accused of stealing designs from independent artists and designers all the time, which doesn't make me feel any better now that they've gone after one of my own (favorite) designs.
Recognize this skirt?  I fondly refer to it as my "Butt Skirt", but it's actually the featured design on the cover of my 2006 book, Romantic Hand Knits.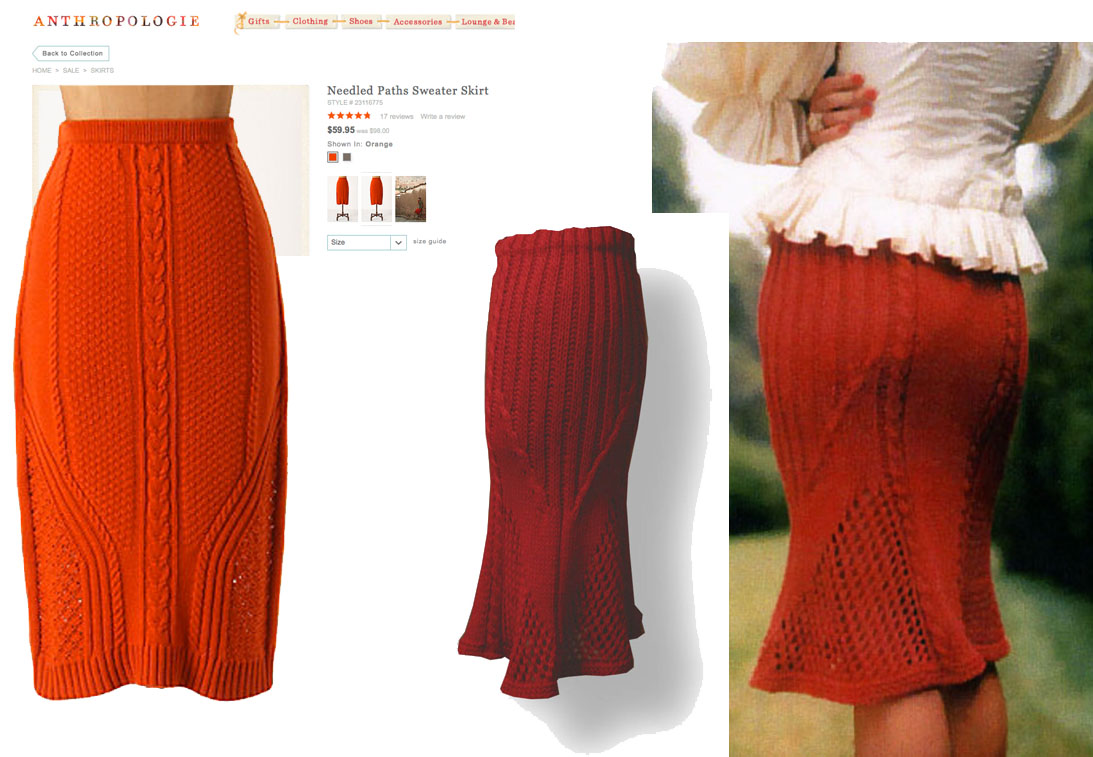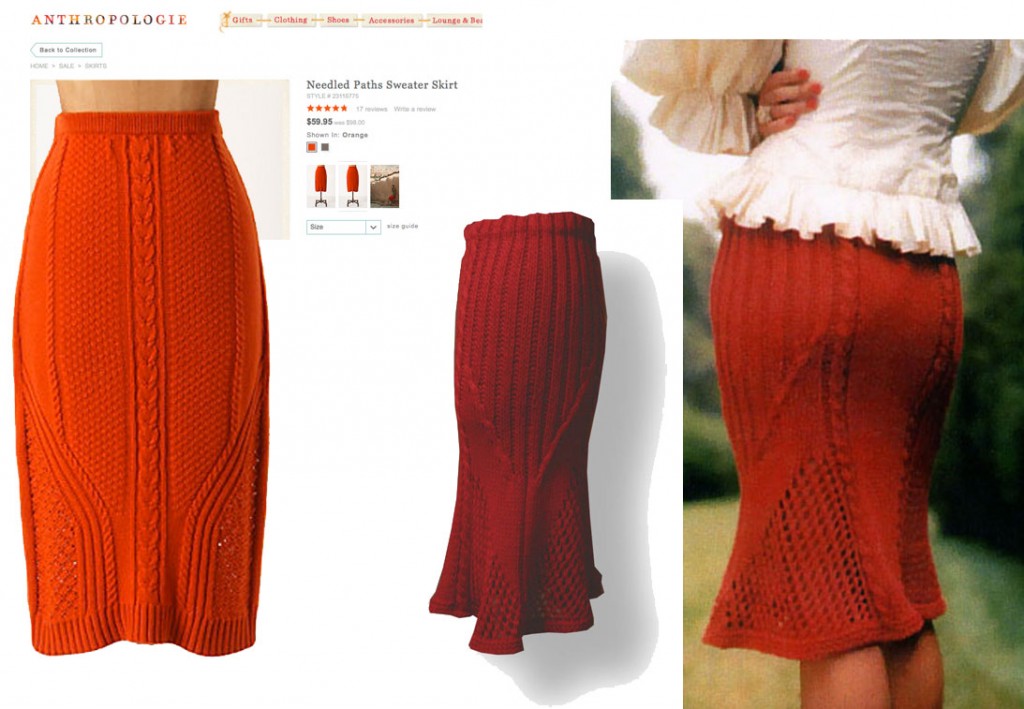 Recognize the skirt below?  It's a not-very-well-copied rip off of my original skirt sold on the Anthropolgie website
(they call it the "Needled Paths Sweater Skirt", I call it theft.)
Thanks to My Friend London for seeing it and pointing it out to me!
I based my design on a vintage 1950's girdle silhouette.  It's pretty clear what Anthropologie based their design on (my design!)
So what next?  Will Anthropologie offer me a full time job designing for them, or will they just work through Romantic Hand Knits item by item for their 2013 collection?
Help A Teacher Out
In a totally unrelated story, if you click on the link to the left to check out my classes at Stitches West, you can help me win a prize.
So click away, no purchase necessary, and help a girl out!