It's late.  Incredibly late.  It's the day before the day before Christmas, 4 days into Hanukkah, and maybe you've forgotten a few dear friends because they're just so much a part of the scenery.
Or maybe you got a surprise gift from someone you hadn't expected would remember you.
Or perhaps you just couldn't find exactly the right thing for someone and you're finding a gift idea elusive.
Well, how about giving a gift that helps others, too?
I'm keeping my list short.  These are organizations which I, myself, support and admire.
But don't let this short grouping limit your generosity!  There are myriad organizations that support people, animals, the planet and arts which count on the holiday season to shore up their budget for the coming year.

I've been a Kiva lender for years, and I've not been disappointed.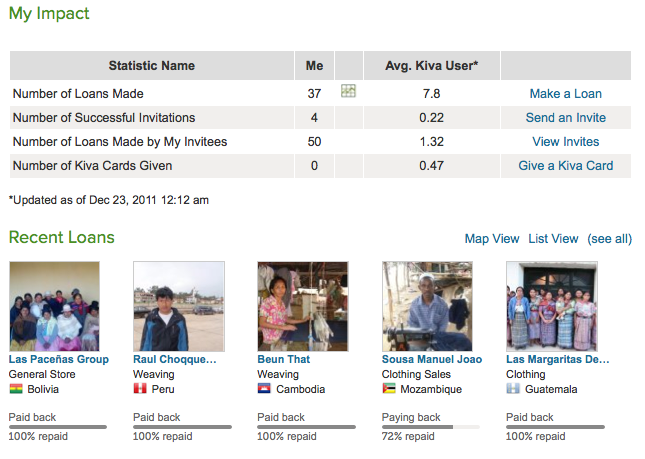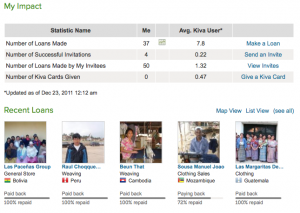 Not a charity, Kiva is a micro-loan organization that allows folks from all over the world to come together and lend small amounts of money to entrepreneurs in under serviced parts of the world so they can create a better future for themselves, their families & their communities!
Giving a Kiva gift card is a great way to introduce a friend to this most worthy of organizations!  Giving a donation to the Kiva foundationin a friend's name helps Kiva continue their good work and honors someone special at the same time!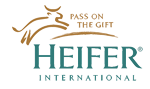 How many times have you wanted to gift your daughter in law with a goat?  Or grace your neighbor's holiday with a lovely cow?  Now you can REALLY give six geese a layin', and help the world at the same time!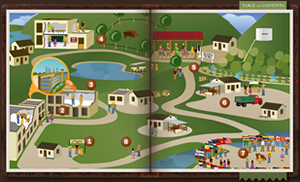 Through Heifer.org you can fully or partially fund an agricultural project (hive of bees, flock of geese, knitter's basket of fiber-related animals) in a friend's name, thereby successfully hatching two eggs (giving a great gift & helping the world) with one simple gesture.  From the Heifer.org website:
Each animal represents an opportunity for self-reliance for a family living in poverty. These gifts of hope will be the perfect way to celebrate the season of giving.

KWB, or TSF (Tricoteuses Sans Frontières) is the brain child of the Yarn Harlot and is a funding vehicle for Doctors Without Borders (Médecins Sans Frontières)
To donate to DWB/MSF click on one of the links below, then feel free to email Stephanie Pearl McPhee with your donation total.  She'll track it and tally up all the knitterly love that we've spread around the world, knitters (& crocheters) helping doctors help people!

Habitat is very upfront about their mission and affiliation:
We are a nonprofit, ecumenical Christian ministry founded on the conviction that every man, woman and child should have a decent, safe and affordable place to live. We build with people in need regardless of race or religion. We welcome volunteers and supporters from all backgrounds.
and therefore may not be the perfect charitable vehicle for everyone.  But they do great work, and their message – a home for everyone – resonates with me.
Widely known and respected, a gift in the name of friends who have recently purchased a home, paid off a mortgage or have set up a new household can be very moving.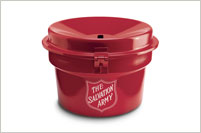 Another organization which is very upfront about their Christian affiliation, I was initially skeptical about the Salvation Army.
Then our family was in need, and without blinking an eye the SA came through graciously, kindly and in a very non-prosteltizing manner.
They even offered to cover Hebrew School tuition if we couldn't afford it. We declined, but I found that offer very revealing.

I was so impressed and grateful with their aid that our Jewish family has donated to the Salvation Army every year since then.  When there's need, the SA is among the first there.  Quietly, kindly and efficiently helping folks in the ways that matter most, no questions asked.
Put a few bucks in one of the kettles, give online in the name of a friend, or start your own online kettle!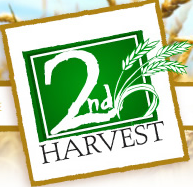 For 40 years Second Harvest has been helping food banks keep their shelves filled by (in part) reclaiming good, useful foodstuffs that may have been wasted.  They do good and necessary work, and along with the national organization there are many local Second Harvest food banks around the country.
It's terrible and terrifying to realize that hunger rages within the USA, that there are families which cannot afford healthy food, and that in such a rich land there can be such a disparity between the well-fed and the hungry.
As you welcome friends to your table this holiday season, perhaps you'll consider asking them to make a donation to Second Harvest (or any local food bank) in the form of a financial donation.  Yes, canned food is great, but money helps put gas in the trucks and pays the rent on the warehouses.
Merry Christmahannakwanzika!
And finally, here's a warm holiday greeting from our household to yours!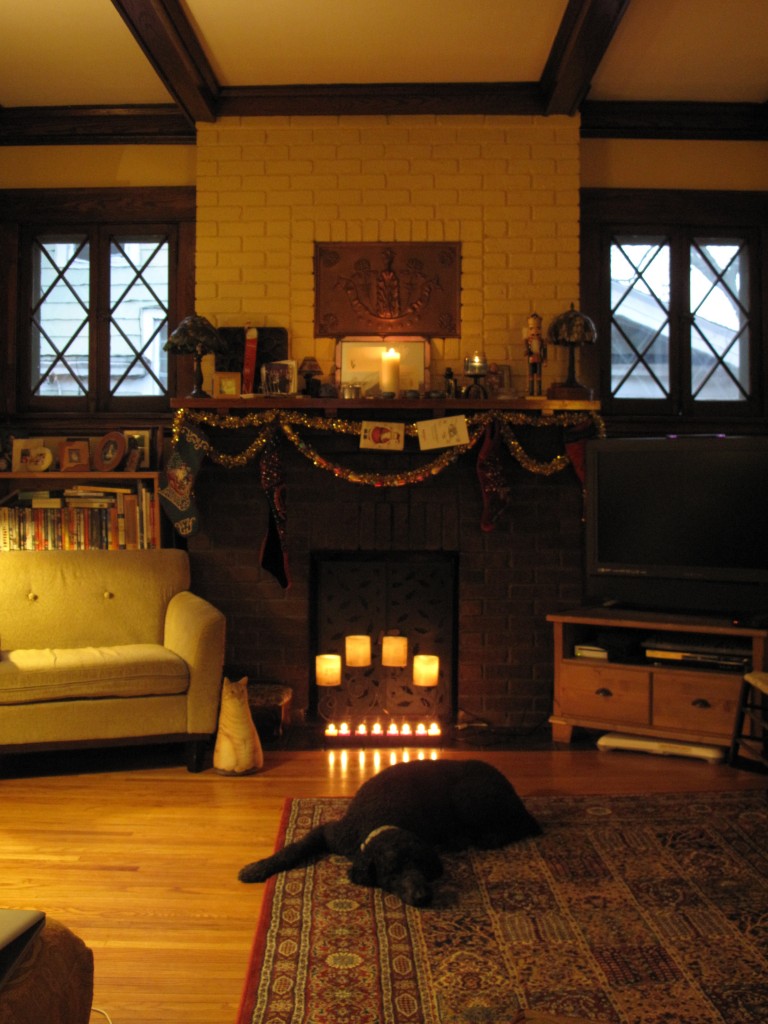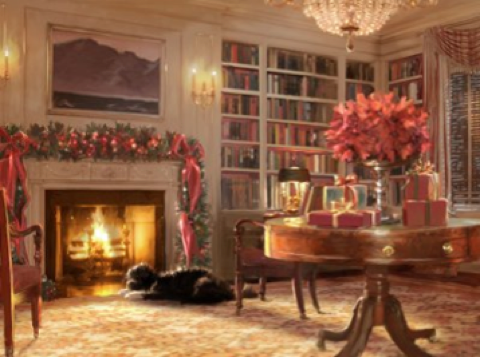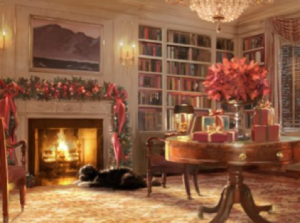 (Any similarity to the Obama's 2011 holiday card is purely coincidental – really!)
Ironic in light of my last post, huh?
Note: If a charitable organization is new to you, you might want to read this article on how to double check a charity. 
There are several organizations that monitor charities, I don't feel well versed enough to recommend any one entity, though.