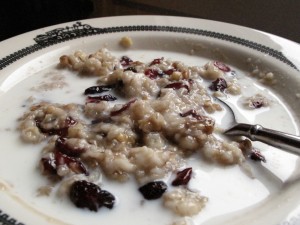 I talked about my morning ritual of Oatmeal while I was teaching in Santa Clara, and the response was so positive I thought I'd do a brief tutorial on how I create my weekly breakfasts.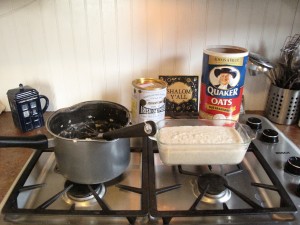 1. I cook up a big 'ol pot of oatmeal (6 cups) on Saturday or Sunday morning.  Usually I like steel cut oats, but I enjoy a good rolled oat, too!
2. I eat a bowl (YUM!) and pour the rest into a loaf pan.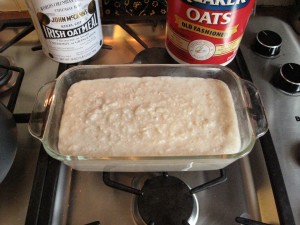 3. I let the oatmeal set up until it's firm (sometimes in the fridge)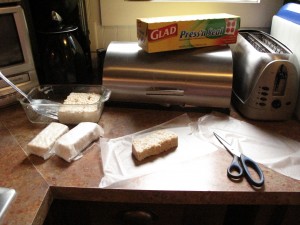 4. I slice it into big, thick pieces and wrap each in press n'seal (this works much better than plastic wrap, which can stick in the little nooks and tear)
5. I freeze it.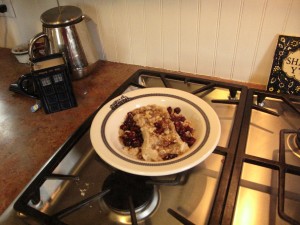 Each morning I take a piece out of the freezer, microwave it for 2 minutes, add sugar, nuts & craisins and microwave 30 seconds more.  A bit of milk and voilà!  Breakfast!
If I have oatmeal and a cup of tea, my whole DAY is good.  The days I miss my oatmeal are never as good as they could be.
Oatmeal, I love you.  I hope to go to the World Porridge Festival in Scotland some day…
A  girl can dream.