Atticus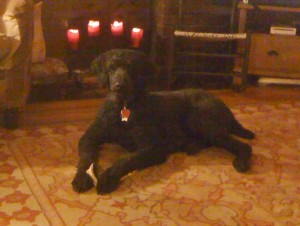 Those of you who know me know how much I love my dog.
Atticus is the best dog I've ever known.  He's so smart, kind, gentle and easy.  He's very empathetic (he seems to sense when any of us are sad, or having a lot of pain) and – above all – he's a member of the family.
Atticus is very ill.  He started limping 2 weeks ago, and a visit to our vet left us with the best-guess diagnosis of arthritis and a prescription for a pain drug.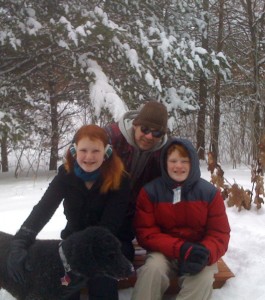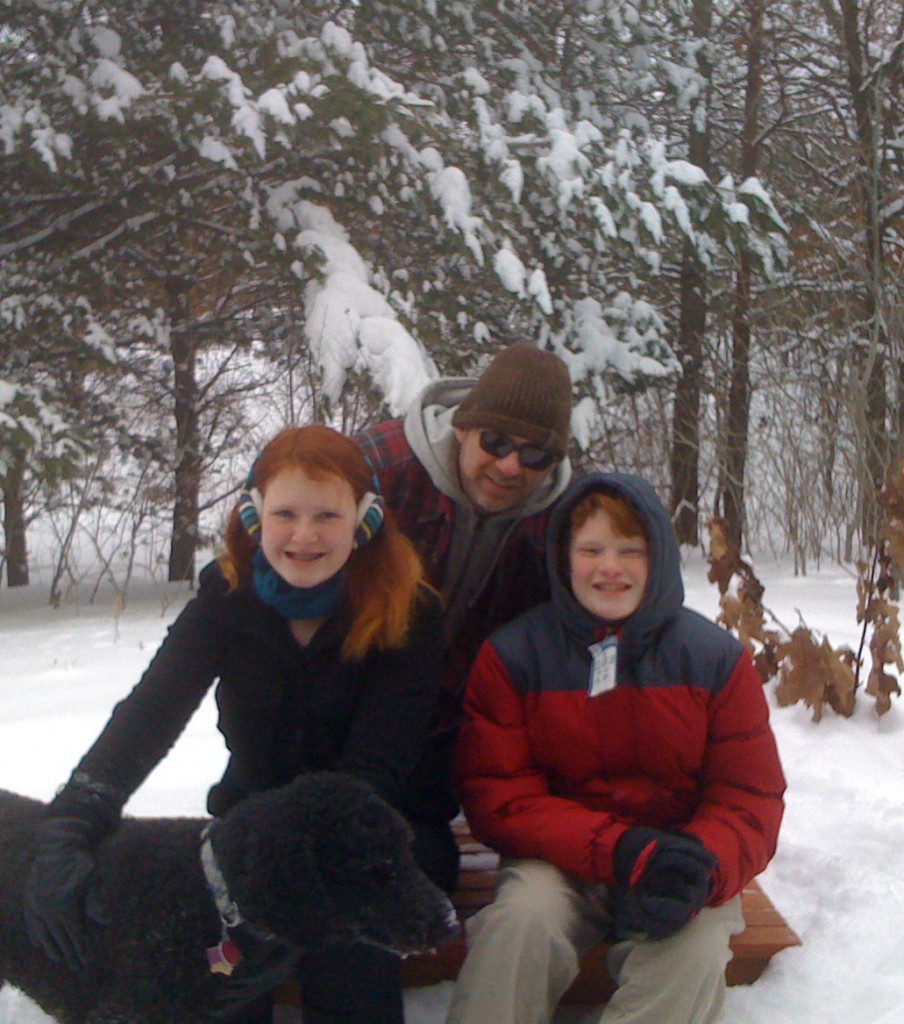 A week later his limp was worse, and when I ran my hands over his shoulders one morning, the right one felt much different than the left.  We took him to the vet again, and this time, after a few xrays and a pretty thorough exam, she said she feels that the loss of muscle mass in his shoulder is an indication that he has something called a Nerve Sheath Tumor.
Here's what she wrote (she's so wonderful, she emails me every few days to check on him, totally understanding how difficult the telephone is for me)
The … tumor … is something called a nerve sheath tumor. It can be very difficult to diagnose without an MRI or CT scan of the shoulder and elbow. It is a soft tissue tumor so it does not usually show up on an x-ray. It is usually fairly deep in the tissue and unless it gets very large it is difficult to feel on a physical exam. As these tumors tend to wrap around nerves in the neck/shoulder/elbow they can cause a lot of pain.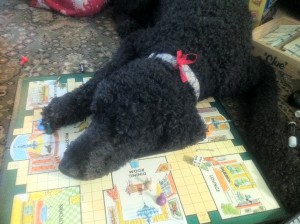 So every day Atticus seems a bit more limpy, a bit more in pain.  He's taking several different pain meds (ironically, one of them is what I was prescribed for fibromyalgia) and his spirits are very good.  We want his quality of life to be good, his pain to be low, and his happiness is the most important thing of all.
Right now he's just so happy to see us – any of us – he loves us so much.  He also loves getting his pills because we wrap them in cheese, so he feels like he's won the lottery!
Gerry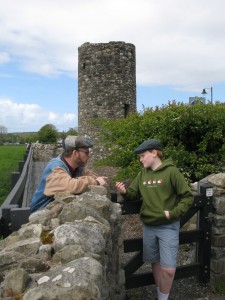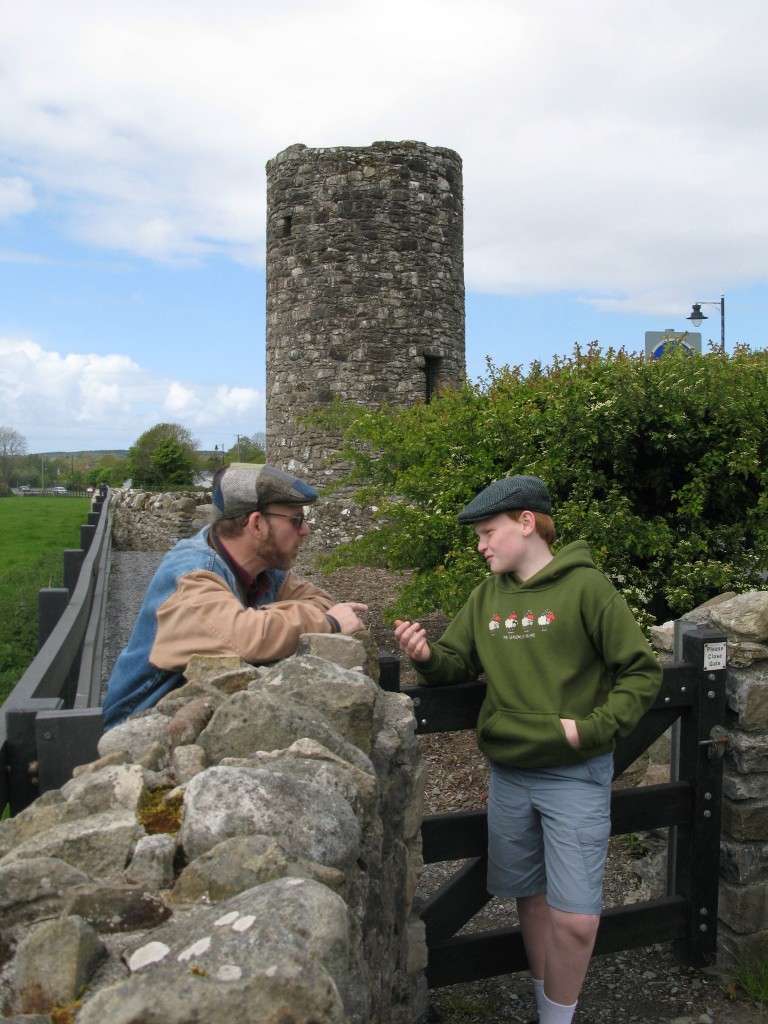 I joked recently that it's dangerous to be loved by me, because that seems to equal a diagnosis of cancer.  Okay, so it's not funny, but it sure feels true some days.
Gerry's had a rough couple of months. He's doing very well in many ways, but the thing about Gerry is he has so much pride that he ALWAYS gets it together when seeing other folks.  But his pain levels have been high, and many days he gets up to see the kids off to school, then goes back to bed and sleeps until they arrive home.
As the weather warms and the sun is out more, I can see him coming back to life.  Warmer is easier for him (as long as it's not too hot) and he's dedicated this Summer to growing some decent grass in our yard.  We've also decided we'll try a vegetable garden, but that's another story…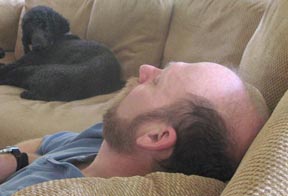 We went down to the Mayo Clinic yesterday for tests, and to see his doc there (who we LOVE!) and she confirmed what I'd been thinking.  Officially, Gerry's had a relapse.
Now, there are relapses, and there are RELAPSES.  This is more a movement in the direction we don't want than a full-out health fail, but it's notable.  I had a sense of this because of Gerry's pain levels and exhaustion, but even though we've been at this five years, every day STILL seems like a new adventure.
Five years ago we were entering the diagnosis / care strategy phase, we were on the brink of being told that Gerry had one, maybe two years ahead of him, and his stem cell transplant wasn't even considered yet.
So MUCH has happened since then, the most important being TIME.  Five years have passed, five really wonderful years, and we're pulling for five, ten, fifteen more.  I'm greedy, I'll take every day we can get.
So, I apologize for taking so long since my last post, and for not posting about knitting (which I really have to write about again one of these years…)
Some days it's just really hard to try to put this into words for a blog, but it feels false and shallow to NOT address it.
Life's been – busy – and also very rich and full.  I continue to think that we're the luckiest folks in the world.
History On Two Needles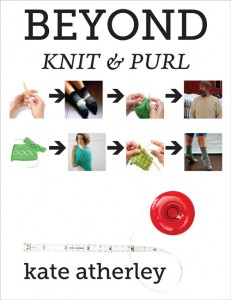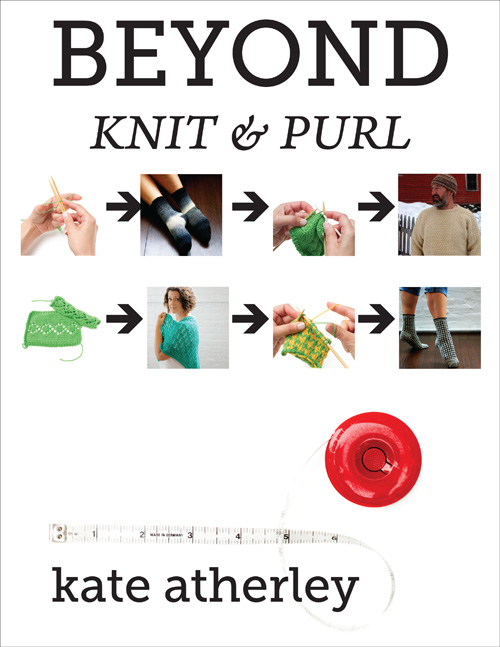 In other, most EXCITING news, I now have a tech editor for History on Two Needles and she's running through the patterns like a rock star!
Huzzah, Kate, author of Beyond Knit & Purl, I am very lucky to have her on my team!!  Thank you, Cooperative Press!
I spent 6 hours reworking one pattern today, putting her suggestions into effect and creating a better schematic & chart, and I think we really have a good chance of getting this thing finished and printed by the end of this year.