It seems I'm doomed to miss every other day of the Knit and Crochet Blog Week, but given the fact that I've been blogging an average of twice a month for a few months, this is quite a victory for me!
I love the topic today – knitting (& crocheting) to suit a specific weather / climate / time frame.
I often say in my classes that we don't knit to make THINGS, we knit to make OURSELVES HAPPY.  And that's true.  But it's also true that having some useful, beautiful and completed item can make us happiest of all.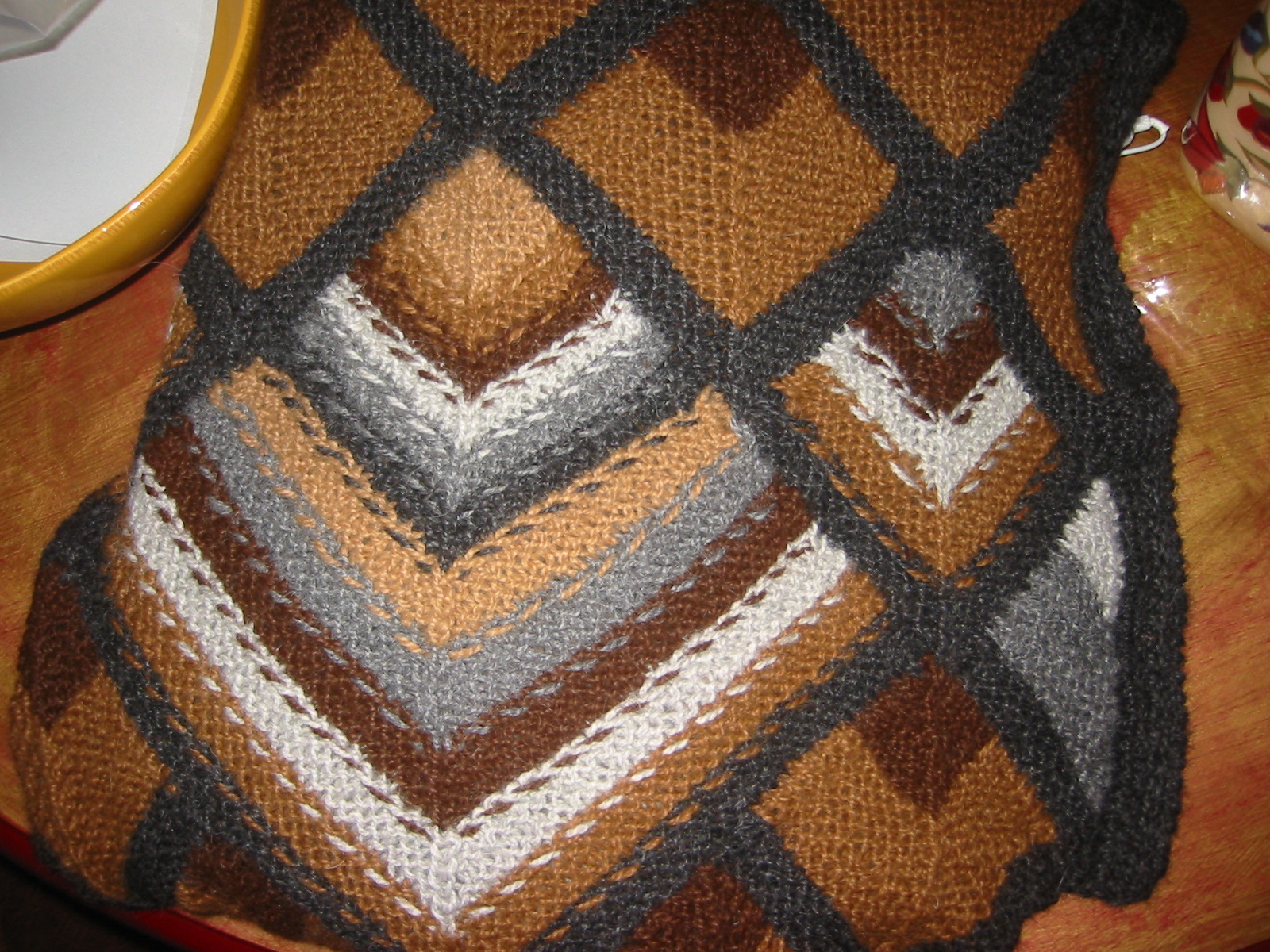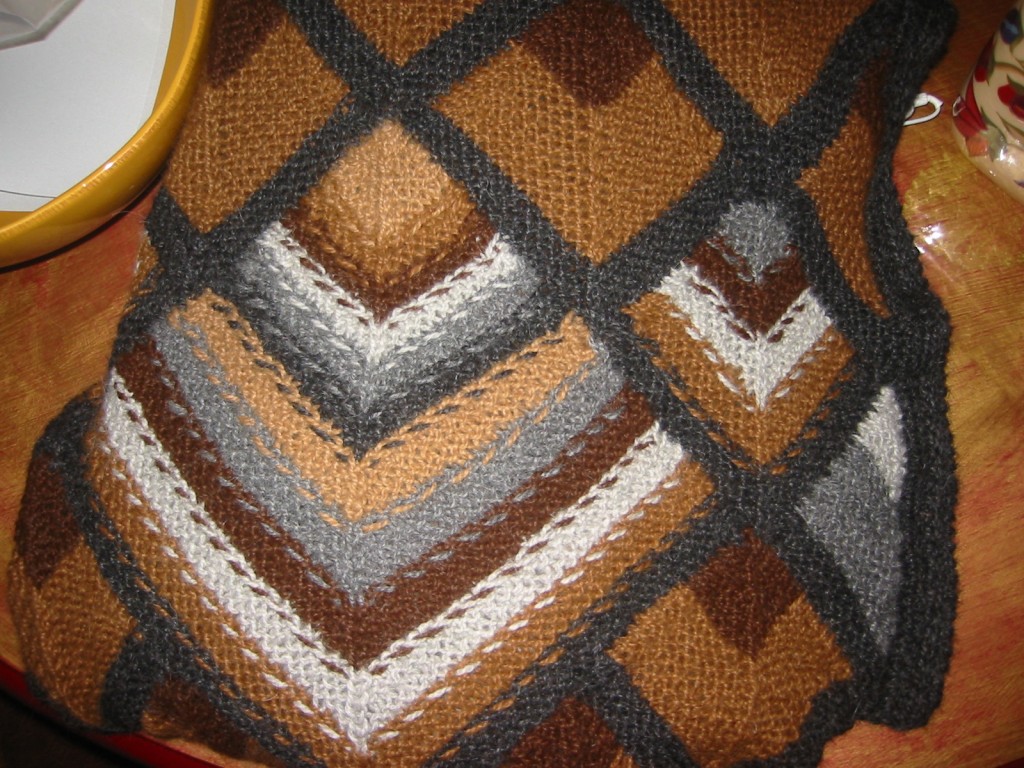 Instead of worrying about completing an item to wear in the current season, I believe most knitters just want something comfortable to knit on.
I'll always fondly remember my two weeks teaching in Faugére for French Girl Knits in 2007, but one thing I WON'T remember fondly was hauling around a heavy, fuzzy alpaca project through a very hot Southern France, knitting on it every chance I got to make a late September deadline.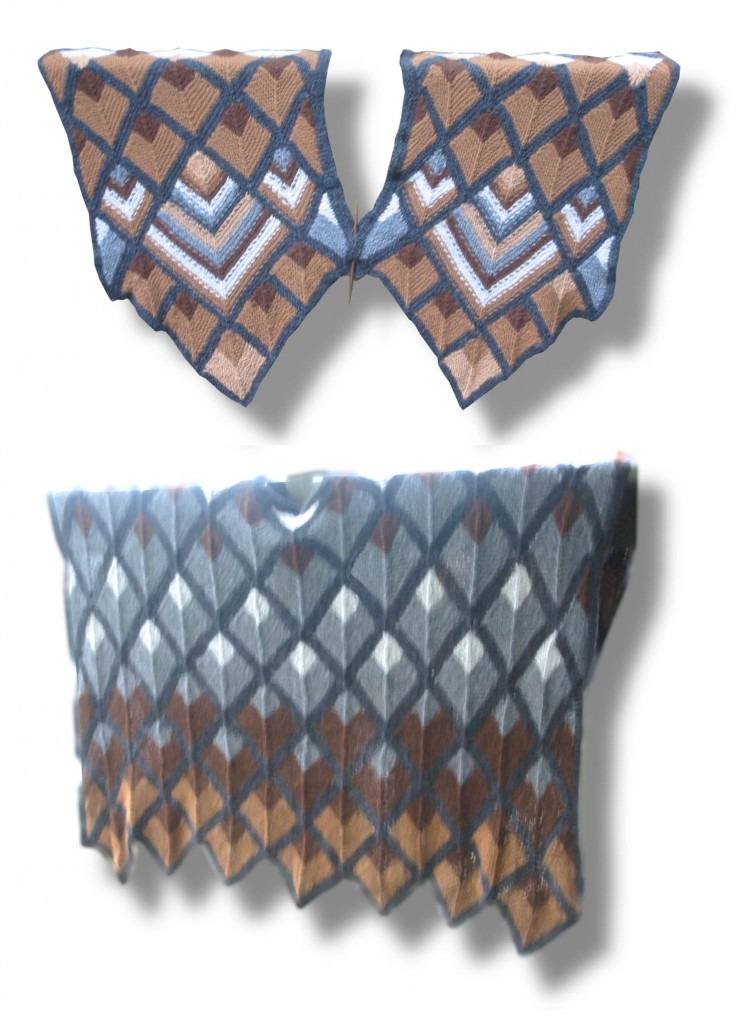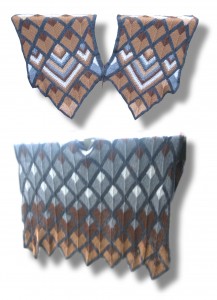 The feeling of that clingy, sticky yarn itching my legs, the fiber breaking off and filling my lungs as we zoomed around the beautiful countryside in a mini van sometimes haunts me in my dreams.  (Had I been working on the same project during my trip to Iceland last year, or Scotland the year before, it would have been an entirely different experience!)
I'm in an unusual situation because – due to editorial deadlines – I'm often working 6 months to 1 year ahead of the current season.  Add to that designs I work up for magazines in other hemispheres (Australia & Japan) and my knitting really knows NO season.  Which is a great way to be.
A knitted garment is not meant to be a frivolous wear-it-for-a-season-and-discard-it item.  A hand knitted garment should be treasured, worn for years and passed along to a friend or family member.
The idea of fretting to get something finished so it can be worn THIS SUMMER seems a bit beside the point to me; if it's a well designed garment (without topical, faddish fashion gimicks) then a piece should stand the test of time and be able to be worn next Summer and all the Summers after that.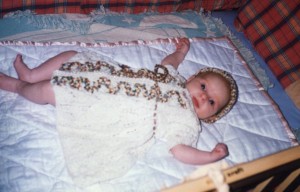 Of course, there are always non-editorial deadlines that knitters deal with; finishing a shawl for a lucky bride, creating a lovely wrap for a nursing mother (babies don't nurse forever), getting a sweater finished so it will STILL fit the 3-year old who's growing faster than Topsy*
These are excellent life-goal-oriented deadlines, they make sense because they mark the passage time time with a celebration or life event.
But forcing ourselves to see a great design, commit to it, buy the yarn, figure out the pattern, knit the darn thing up, finish it AND wear it all in one season may be beyond the speed of an average knitter.  And that's absolutely fine.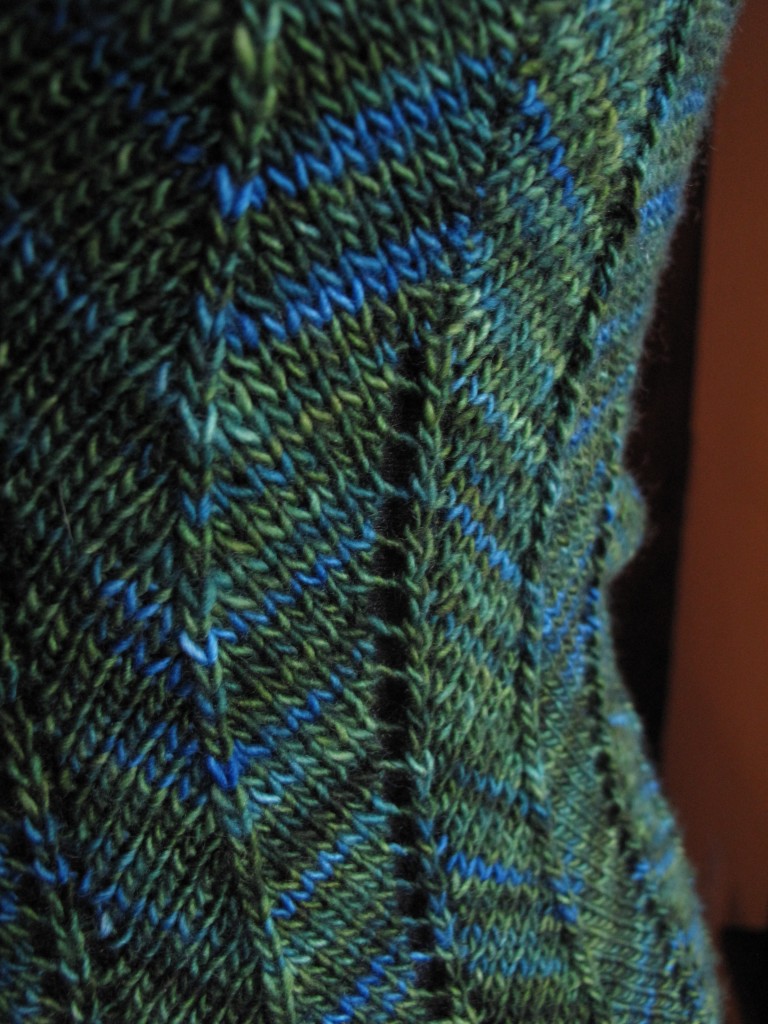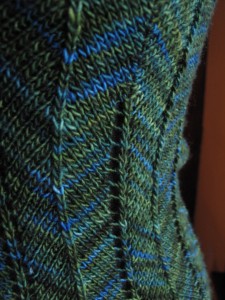 Carrying a project over a few seasons, deciding to make a beautiful Summer top that won't be part of the wardrobe until NEXT year, is a realistic goal.
Happiness can't be measured in knitting speed, it's the actual work – the process – that brings a great amount of the joy.
Currently I'm working on a cardigan for a Spring magazine, a cape for the same magazine, a twinset for an Australian magazine (I believe it's going to be for the Summer issue, but Australian seasons remain a mystery to me) I've purposefully used a very lightweight merino wool by Madeline Tosh for the tank top & cardigan so it will be a multi-season piece.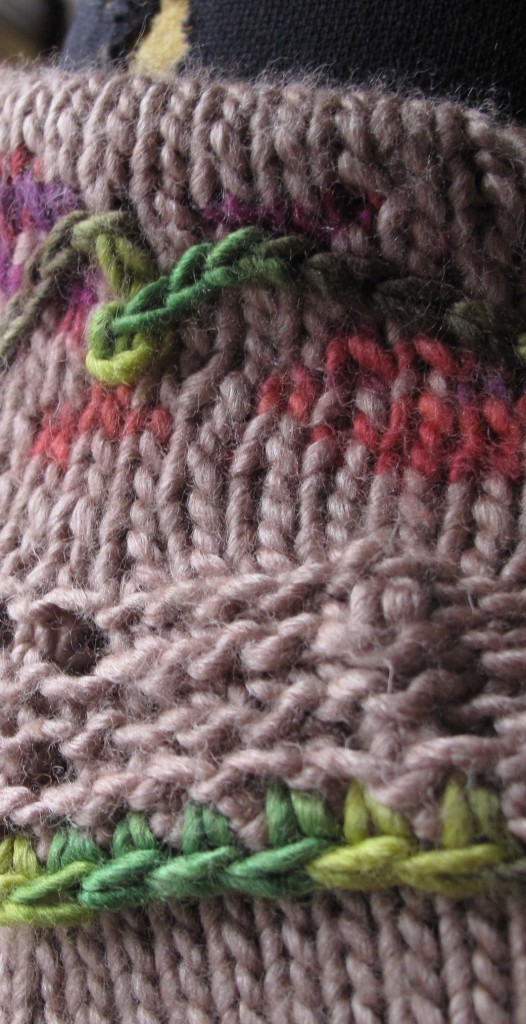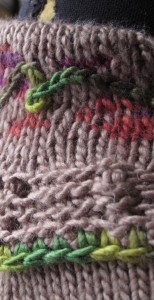 None of these pieces should be relegated to just one season of wear.  A cardigan is most useful in the colder months, but can be perfect for a chilly over-air conditioned office or a cool Summer evening (the only kind we have here in Minnesota!)
A tank top will get more use in the Summer, but there are MANY winter days when I layer my clothing so I can deal with my own 'personal Summers' that pop up at the most unexpected moments.
My advice to knitters is to use knitting as a source of pure enjoyment.  Find the joy and love in everything you make, try not to get too caught up in deadlines, and let passion guide you toward projects that speak to you.
Calendars are highly overrated.
*ask your mother.