UPDATE:
The winner of the book below is Elizabeth Howard from Facebook.
She left a comment, I closed my eyes and
touched the screen and I landed RIGHT on her name!
Congrats to Elizabeth!
Stay tuned for more giveaways as life progresses!!
Using a VERY scientific process which involved paper, a bowl and two fingers, I have selected a winner of Knitting Everyday Finery
.
Zoe from Minneapolis (PURE coincidence, I had no idea she was nearby!) will be receiving the book later this week.
I'll be sending her book out to her later today – shoot, I should just bike it over – and I'm announcing a new book giveaway: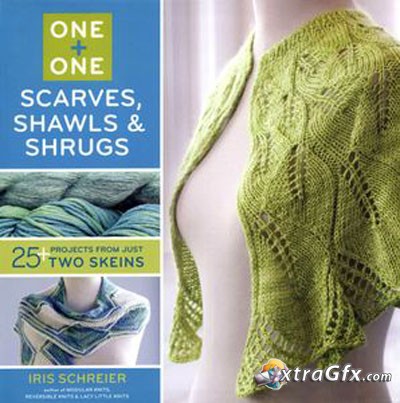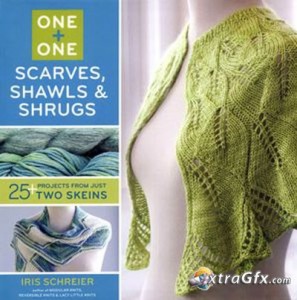 One + One: Scarves, Shawls & Shrugs is a great book full of small pieces worked in a variety of skill levels.
Most of the pieces are to be worn around the neck, or close to the face, which makes perfect sense as the yarn used is Iris Schrier's Art Yarns – a wonderful selection of soft, shimmery, colorful fibers.
I would be happy to knit and own any of the pieces in this lovely book, but a few stand out as exceptional small garments which can challenge a new knitter while fulfilling an established knitter's need for something engaging to occupy hands and minds.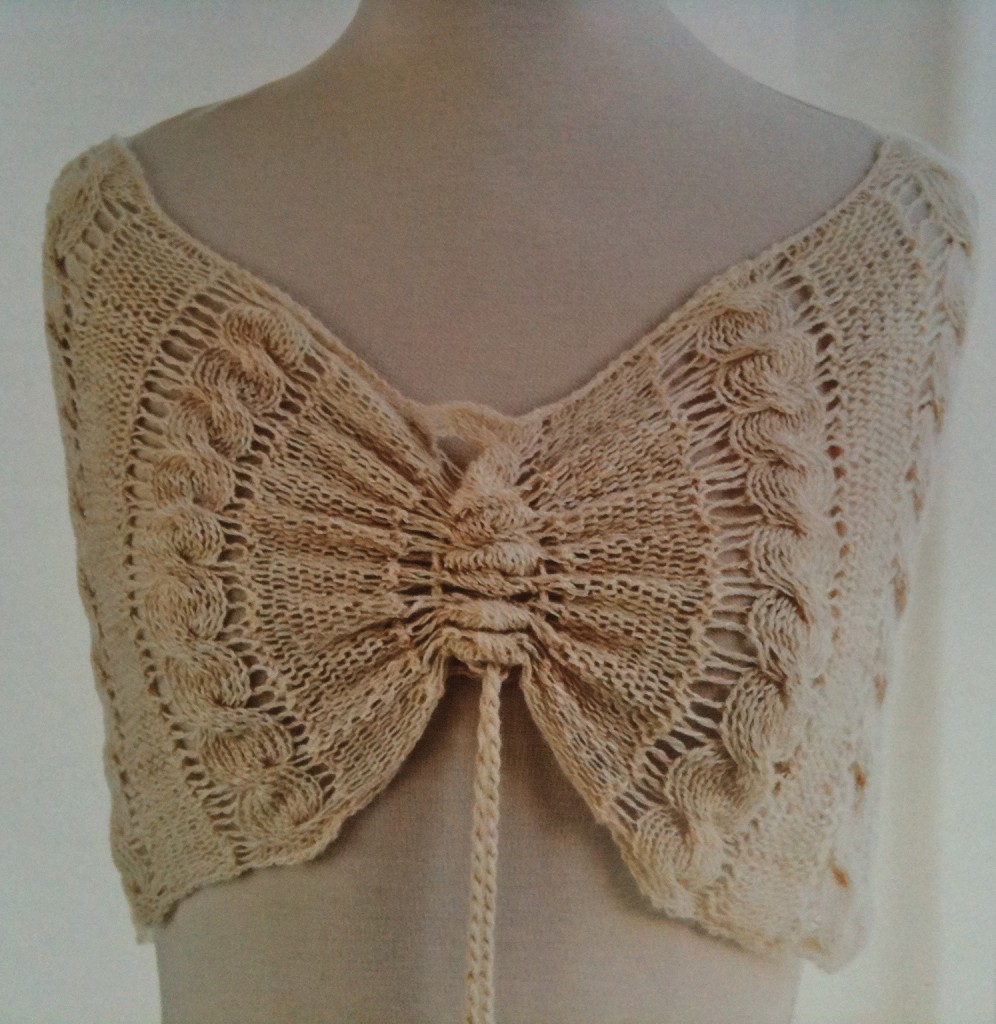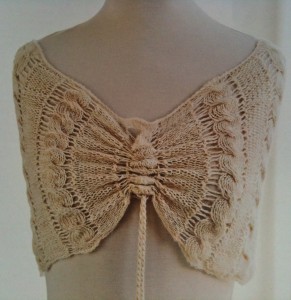 I especially liked Laura Zukaite's Lacy Textured Cowl – a very wearable piece which could easily move from casual to extremely elegant.  The yarn chosen – Artyarns Ensemble Light – is a beautiful choice of soft cashmere and resilient silk.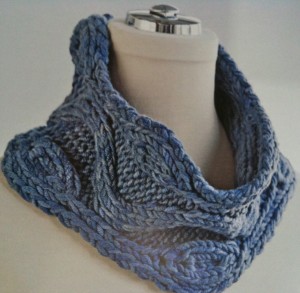 Michelle Miller's Cabled Cowl would be an excellent small project to help a new cabler hone their skills.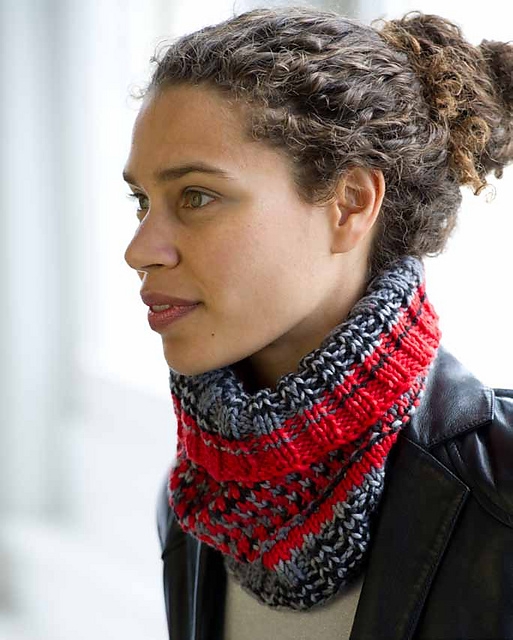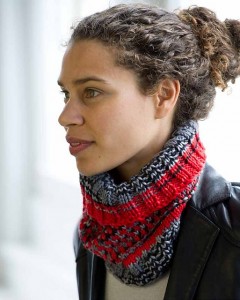 I have a piece in the book, too – the Slip Stitch Wimple (although it wasn't photographed over the head, which is where a wimple usually sits, this could work as both a cowl AND a very warm hat-like piece)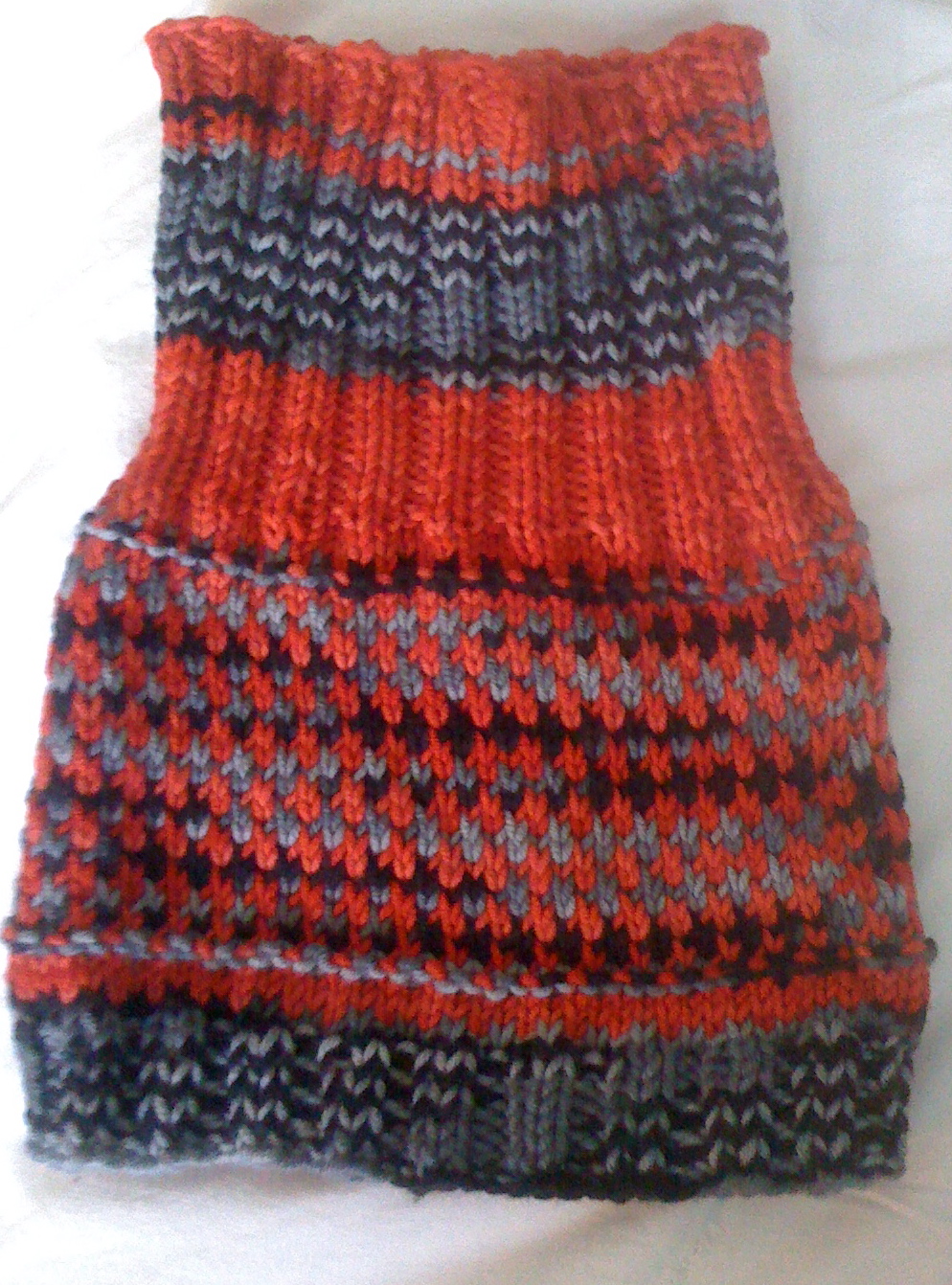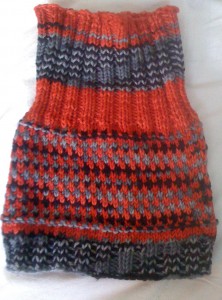 For THIS giveaway, I'm going to select from among folks who leave a comment on my facebook page under this blog post announcement.
(yes, I DO understand you'll have to be on facebook for this one, that's how this particular cookie crumbles…)
Leave a comment by Wednesday at noon, and I'll notify the lucky winner and send the book off soon after!