I feel amazingly energized.
This has been one of those weeks when many, many good things happened, and I am very grateful!
#1 FIVE Years
It's been 5 years since we were told that someone at Gerry's stage of Multiple Myeloma probably had about 1-2 years.  That's a 3-year win (and we are shooting for 30!)
Every day truly is a gift.  The fact that we all fully understand that just makes it sweeter.
Life is, indeed good.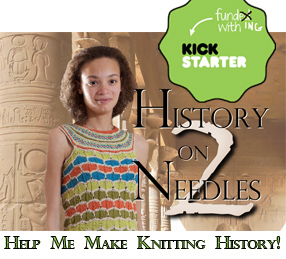 #2 History on Two Needles Kickstart Project
I've been working on this book for almost the full aforementioned 5 years – and maybe Gerry's health & recovery are part of the reason I've been dawdling.
But it's time to crack down, get these projects & patterns finished, and get this book published!  With help from Cooperative Press AND my amazing backers who are helping through Kickstarter, it's going to happen!
A Kickstarter project isn't funded if you the goal isn't met, so I aimed low.  My original goal was $8999 (still just a portion of the cost to produce a book), but I chickened out and went for $4999.
With the help of 100 backers, I reached that goal in 2 days (WOW!)
I will CONTINUE to raise funds until July 9th (I wanted to keep fundraising during TNNA) so go – look at my project – and consider becoming a backer!  I have some lovely rewards for folks… You can get one of the first printed books at less than the retail will be!
All funds raised will go directly into making this the best and most beautiful book possible!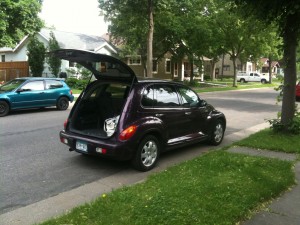 #3 Car Loss / Car Gain
I love my PT Cruiser, you all know that.
I've loved it from the day I got it 7 years ago.  It's been a damned good car.
But after a rather upsetting visit with our mechanic (many things hover at the point of fail, including the timing belt – ouch!) and realizing the PT can be hard to drive (terrible sight lines) we decided it was time for a change.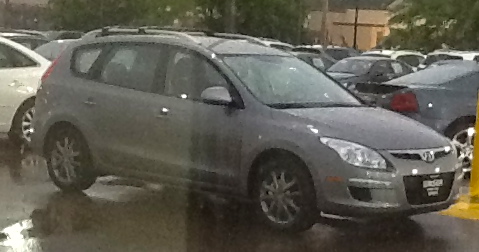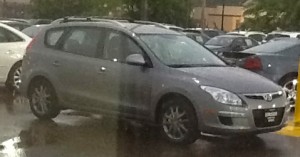 Last year an accident took our beloved Elantra Wagon, and we've been a relatively happy one-car family since then. (Have I mentioned that I bike?)
So we decided to return to what had worked for us – back to an Elantra!  As we signed the paperwork I told Gerry, "You DO realize this means you're committing to being HERE for 10 years, right?"
A plain, sensible, 120K warranteed DARK GREY Elantra.
It's a boring car.  But the fact we're doing this speaks volumes about our hope levels.

#4 Bike Gain
To make parting with my Purple PT more palatable, part of the trade in was a gift card for a 7100 Trek bike from Penn Cycle (what the..?!)
I'm not complaining, as obviously I am the designated bike-ee.  I loved my old schwinn, but I will not miss it one bit.
The bike, I am happy to report, is BLUE.
So now we're driving a different car, and I'm tooling around on a new bike.
And I miss my PT cruiser, but not half as much as I'd worry about Hannah driving it.
#5 Perfect Rose Cake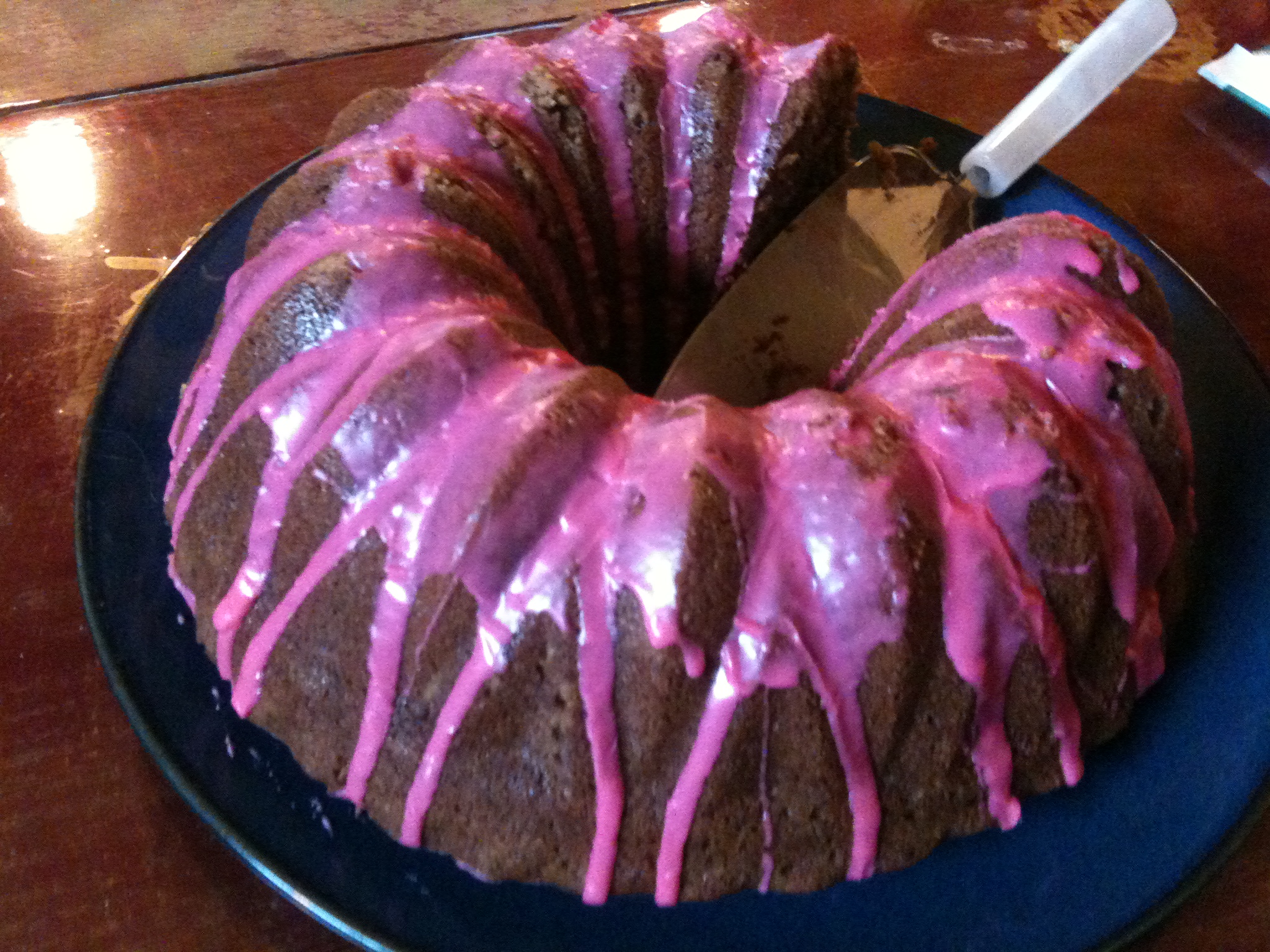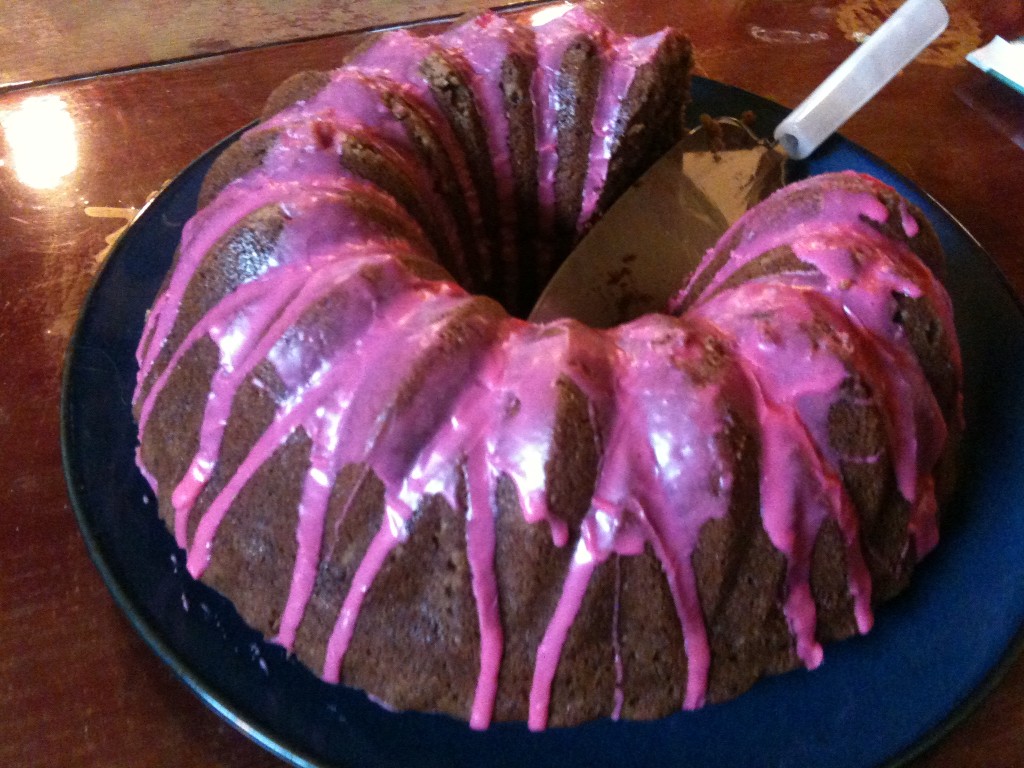 I'm the only one in our household who REALLY likes rose flavored stuff, but that's okay.  I'm also the only gluten free chickie.
I perfected the walnut/rose cake this week, and have enjoyed it's GF goodness for days.
A small thing, but it's been quite a while since I've had unlimited cake – YUM!  I can't do this all the time, but it's been fun for a week!
For anyone who's interested, here's a link to a pdf file of the recipe.
#6 Refocusing
This may be the biggest of all.
I'm listening to a great audiobook about Roald Dahl (The Irregulars) and the British spy ring in WWII Washington.  It's absolutely FASCINATING, and a casual reference to the fact that most spies were recruited between the ages of 50 and 60 hit me like a blast of fresh air.
I've been feeling SO old, so worn out, so sick and aching and feeling SO sorry for myself (not on purpose, I've been trying hard to shake it!)  It's about time I moved ahead.
Hearing this one sentence made me feel – worthwhile? – again. In conjunction with a reading of  Madeleine Albright's excellent book, Madame Secretary, I've been able to find a bit of perspective.
This was a refocusing that I needed, a looking ahead instead of looking behind.
In other news, I'm looking into a different kind of rear view mirror for my bike.  I'm trying the kind that attaches to the helmet – watch for updates…