I'm so good about posting for a week, then life runs away and I'm madly chasing it down the street!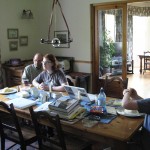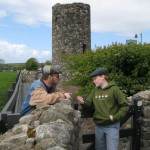 First of all, HAPPY FATHER'S DAY to the best damned Dad in the world!
Gerry, you constantly amaze me with your love, care, tenderness and good humor – you're the best Dad I've ever known, and I LOVE YOU!
Hannah and I are in Ohio right now.  We drove here last Thursday to camp for a few days before my Denison University Theater Dept Reunion.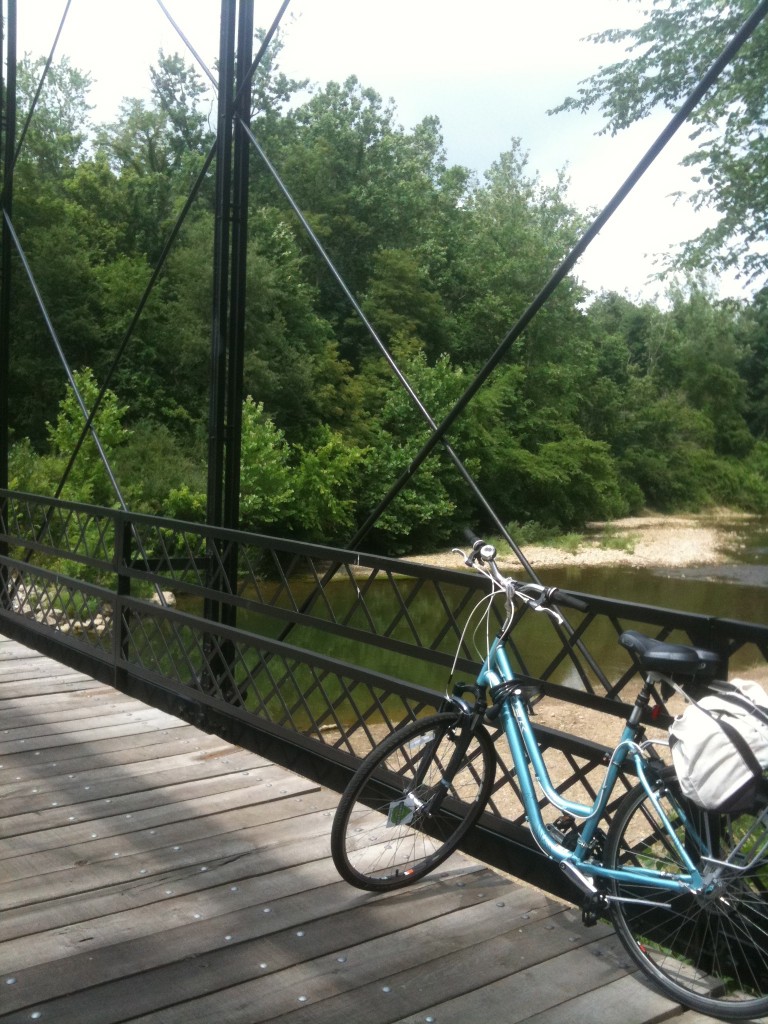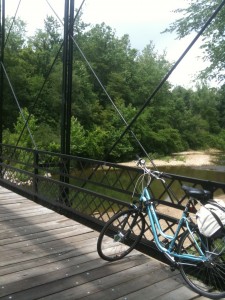 I took an opportunity to bike from our current hotel to Granville and back this afternoon, and MAN did I need that ride!  It was only 11 miles, but it was absolutely necessary to loosen up my back and shoulder muscles, get my blood flowing and reduce my pain.  Walking really takes a toll on me, biking gives me back my energy.
Absent Friends
I wasn't certain how this reunion would go.  I had some very dear friends at Denison, but – being a theater department – we also had our share of drama (and I was not immune to my own immature fits while a student) 
My memory is long and strong, and I tend to remember my worst moments very vividly.  Fortunately, it seemed that my friends were kind enough not to remember as well as I did, or not to remember out loud within earshot!
It was SO wonderful to see these good, funny, witty, wonderful friends again!  Having the opportunity to show off my daughter to my college friends, and vice versa, was a dream come true AND comic gold.
Either a terrible parent, or the best mom in the world, I did NOT subject Hannah to an evening of old-fogy-dinner-conversation.  I allowed her to buy a goat cheese pizza and eat it up in our hotel room, watch TV and check in with online friends while I drank and laughed and talked all evening downstairs.
I was very lucky in my choice of college – it really WAS dumb luck.  I'm the first in my family to go to college, how odd that I ended up in such a preppy-land, and how wonderful that our group still retains so much true affection for each other.
Camping, Phase I
We stayed at the Hocking Hill State Park primitive walk-in campsite, but hadn't realized JUST how far of a walk our walk-in our site would be (1/2 mile)
We were able to switch to a different site, thank heavens, which was nearer to the car but still wild enough to suit.  It was just busy enough to say, "Hi!" to passing campers about once every 2 or 3 hours, very nice!
We built a fire and cooked our delicious dinner, went for a hike, sat, read, just enjoyed our time together.  Hannah crashed earlier than I did (very unusual – all the physical work wore her out!) and I sat by the fire reading Book II of Game of Thrones on my ipad as the fire died – it seemed most fitting.
Best of all – and I have NO idea why this should be – we were hardly bothered by biting insects at ALL!  Aside from a wasp nest in the picnic table (which we studiously avoided) and a few curious spiders, we were virtually mosquito free. We're hoping our luck holds out in WV.  I'm wondering if the cedarcide I bought last month had anything to do with it…
We're treating those first few days of camping as our dry run, knowing we'd be able to escape to civilized hotel living for Saturday & Sunday nights.
Camping, Phase II
Tomorrow, after a tour of Denison (Hannah most likely will NOT be going here, but as long as we're in town it seems silly not to take a tour – her first visit to check-out a college!) we'll be driving down to Monongahela National Park in WV for 4 full days of camping.
Our new site is supposedly about 400 yds from parking, we'll see how I hold up!  I can bike for miles and miles, but walking really takes it's toll on me.
Luckily our current hotel has a lovely hot tub/jacuzzi where I soaked for quite a while, heat and water are magical things!
Kickstarter
I'm choosing not to post or blog about the Kickstarter project for History on Two Needles for a few days. I've been so overwhelmed with the positive response, so grateful to all who are funding the project!
I'm taking this time to concentrate on Hannah (who will be away for almost 50 days this Summer camping up in the Boundary Waters) and I'm working on samples and step-outs for a DVD and a class I'm taping this Summer!
Knitting by camp fire – lovely!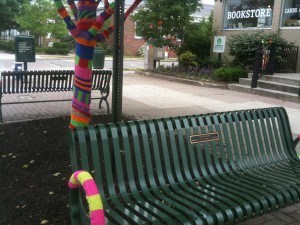 Speaking of knitting, I visited a beautiful new yarn shop (well, new to me – it's 1+ years old) in Granville, Ohio called Wisp.  It's just lovely!
The proprietress and I had a short but comfortable chat, I believe she's British.  The yarn choices are elegant and beautiful, the colors cool and seductive.  Now all she needs is a website!
I found it difficult to walk out without buying something, but TNNA is next weekend and I have to refrain.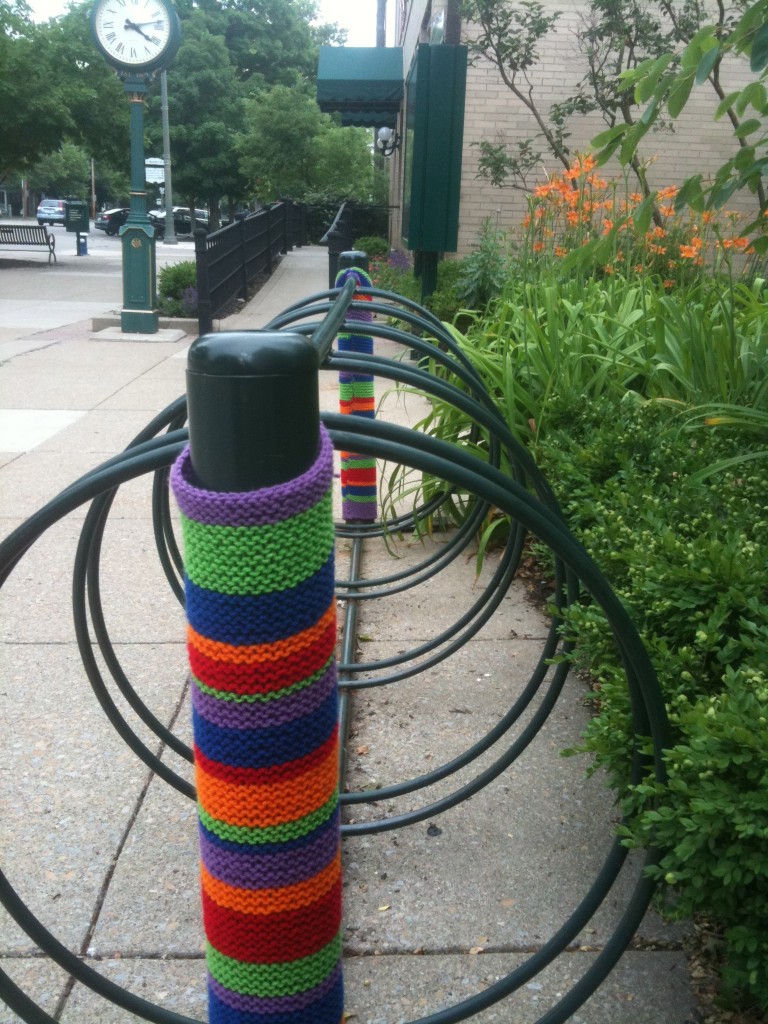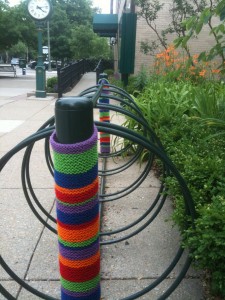 I love it when the personality of a yarn shop is so evident, when there's a defined leitmotif (albeit subtle) and the yarn is a reflection of the owner.  This shop is like that – absolutely lovely!
If you're near Granville you should visit Wisp!
Also in Granville I saw some amazing Yarn Bombing.  I'm proud of my alma mater.