I am supposed to be camping an hour East of St. Paul. But here I am.
Why?
It rained like a son-of-a-gun.
We set up our beautiful camp, everything was smashing! Max rode his bike to go get wood, we started a fire, then Max and Gerry left to go get marshmallows.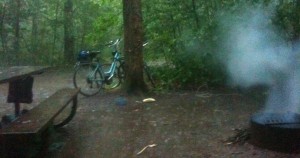 And then there was a deluge.
We knew there was a 50% chance of rain, but we risked it.
WHAT A STORM. When Gerry and Max returned (after I'd stowed everything under the picnic table and in the tent, where I huddled with a VERY frightened Atticus who does NOT like thunder) they sat in the car for 30 minutes because the rain was SO hard that to get out would have been to get soaked for no reason.  Because of Gerry's mobility issues, we chose a drive-in campsite.
Plus, we have satellite radio for another month. We got 3 months free when we got the car. So they just listened to funny stuff and watched me. Ha ha.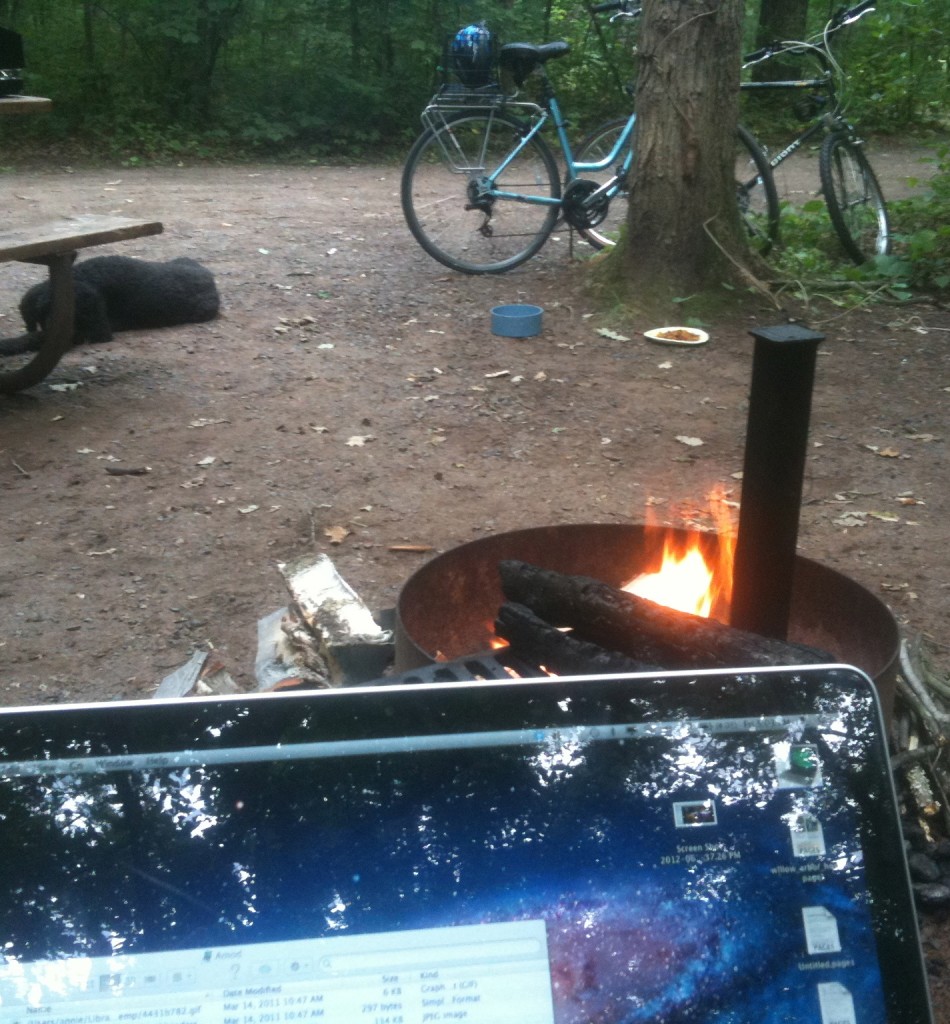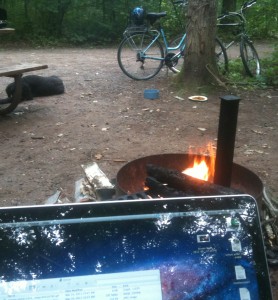 So when the rain subsided a bit we packed up the necessities, stowed everything else in the tent, locked up the bikes and skedaddled home.
At 9pm it's still raining.
But it's supposed to be GORGEOUS tomorrow & Sunday, so we're heading back bright and early for canoeing fun (Gerry and Max will do that, I'll hang out at the campsite and dry stuff off, and knit…)
Here are a few pics from today. Some lichen, a shot of me working BEFORE the storm, and a shot taken from the tent during the storm.
 Some people feel the rain. Others just get wet ~ Bob Marley