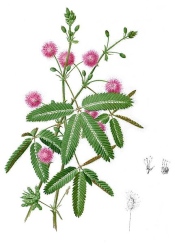 You guys are amazing.  SO MANY wonderful floral and plant ideas – this is a blog post I'll return to over and over again when I'm seeking ideas for botanical source inspirations!
I'm surprised that no one mentioned my own personal favorite – Mimosa!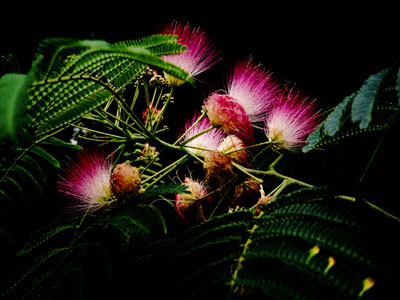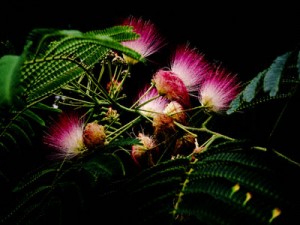 I adore both the delicate, puff-like and brilliantly fragrant flower AND the drink.  It makes me sad that it's considered a 'noxious weed' here in MN (the plant, not the drink.)
There used to be a Mimosa tree in front of my apartment on W. 85th Street in NYC, the smell of those fluffy blossoms on a Spring evening was pure heaven!
The winner of Hunter's wonderful book, The Knitter's Curiosity Cabinet
20 Patterns Inspired by Vintage Botanical Illustrations, entirely chosen at random, is Tina, of Peacefully Knitting dot Com.
Thank you to EVERYONE for your great comments!
BEAUTIFUL NEEDLE GIVEAWAY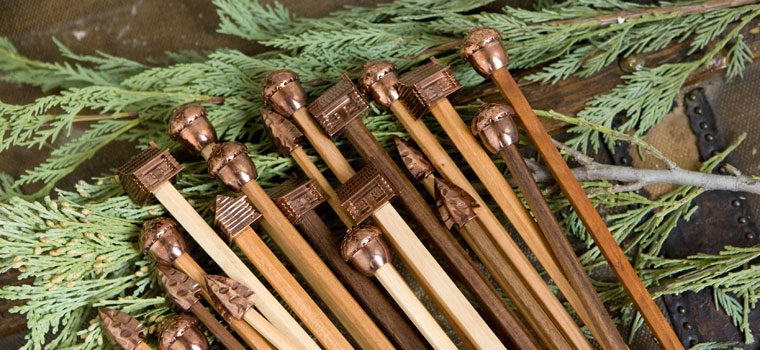 And now for another giveaway (I'm going to have a TON of these over the next few weeks…)
Recently while I was at TNNA I had a chance to try a new type of knitting needle from Indian Lake Artisans, with an hexagonal shape.
I've used various square needles (I love how they sit in my hands and don't turn around as I knit) but these hexagonal ones were new to me.
They were lovely – absolutely charming, rubbed to a beautiful, rich beeswaxy glow with adorable copper ornaments at the ends (hand made in Michigan.)
The first time I used these Indian Lake Artisans needles they felt oddly familiar, then I realized I was essentially holding an elegant version of my old Ticonderoga #2 yellow pencil.
Here's a bit about the needles from Indian Lake Artisan's website:
All of our knitting needles are handmade with great care and attention to detail. Each needle is sanded by hand and finished with natural beeswax that enhances the color and grain of the wood. The walnut, cherry and birch wood that we use is very light in weight and warm to the touch.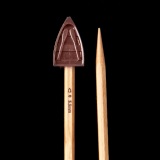 I was given a pair to give away, size 9 (5.5mm) 14″ carved in cherry wood and embellished with a wonderful pair of rowboats at the ends.
These can be yours (if you're lucky AND you leave a comment!)
In the comments section of my blog, tell me what type of needles you generally like to use, or what type is difficult for you to use…
(Or some other pertinent bit of your own personal needle-related lore!  Be creative!)
I'll also throw in a ball of Valley Yarns 100% Wool Greenwich so the lucky winner will have something to put ON the needles.  This is a GORGEOUS yarn, soft and lofty, in a steady, neutral dark tan that would make a great short collar, cowl or hat for a man or a woman.
Shipping Disclosure: If you live in the States and your comment is selected at random, I'll send these out to you (I'll contact you later for your address)  If you're out of the USA, I'll ask you for $5 to offset international shipping (I'll cover the other $5, we can split the $10 international shipping charge.)
After all, what are new needles without some new yarn?
A COOL PROJECT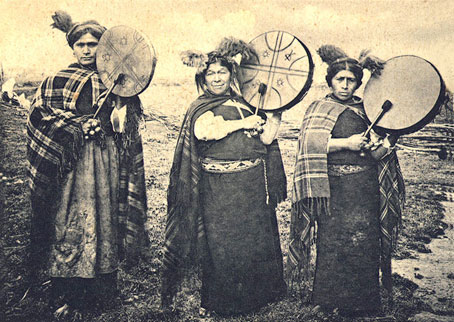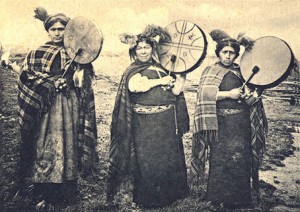 If you enjoy weaving, high tech stuff AND documentaries (this is starting to sound like an unusual personal ad) then this project will be right up your alley.
Coded Stories will document the artwork of Guillermo Bert, who uses bar codes in his pieces.  The Coded Stories Project will examine the work of the Mapuche people, a little-known group in Chile, while raising issues of loss of identity, globalization, and modernization that affect all of us.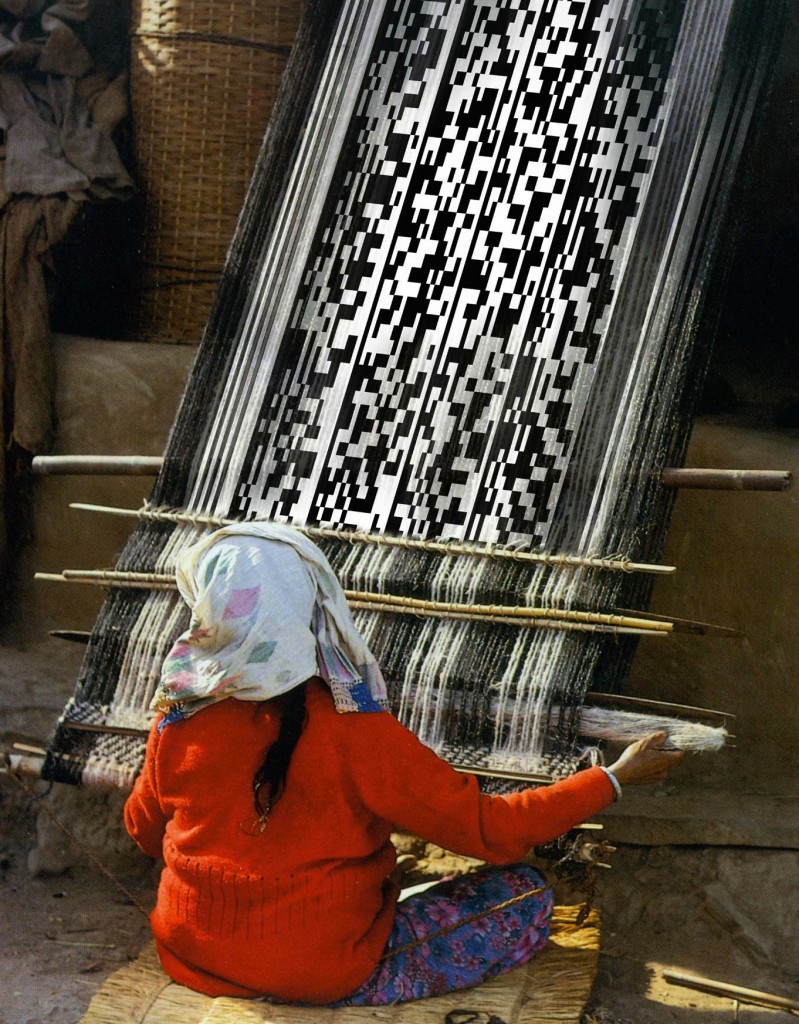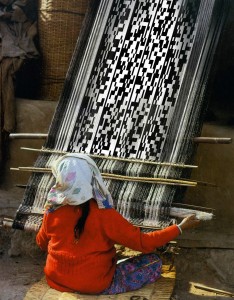 If this sounds interesting to you, you can be part of the funding of this project by visiting The Coded Stories Project kickstarter page and becoming a backer.
Personally, I cannot WAIT to see the finished documentary, but then I tend to like stories about indigenous peoples, high tech stuff, weaving, piña coladas and long walks by the beach…
Sorry, I got my blog post mixed up with a darned personal ad again…