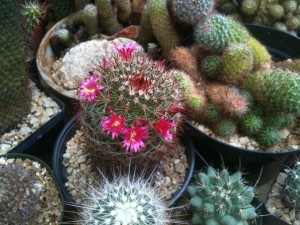 We recently lost a friend, a local fellow who lived just a few blocks away and who also had Multiple Myeloma.
Gerry sent a lovely note to his wife, and I wanted to share it on my blog:
I was so sorry to learn of Malcolm's  passing.  Though we'd only known each other a short time, I feel that I had the opportunity to experience something of his intelligence, wit, and character.

…and another,

Last night I spent some time talking with my son, Max, about the afternoon my family spent at your house.  Malcolm showed us the his cactus collection and, not long before we left, he took Max aside to discuss school, work, and Max's future.

I asked Max what he remembered about the discussion and he responded, "Malcolm was very thorough."

and yet another!

"What do you mean", I said.  And he replied, "When he asked me a question I had to give a real answer and he wouldn't let me change the subject or ask him anything until I answered completely."

Clearly Malcolm knew how to focus on a problem without being easily distracted; a skill which probably served him will as a chemist, horticulturalist, and father.

It was an honor to know him and you.
Friends pass, but it feels good to be able to take a bit of their goodness and their gift with us even after they've gone.