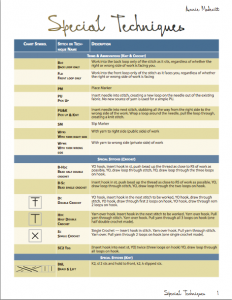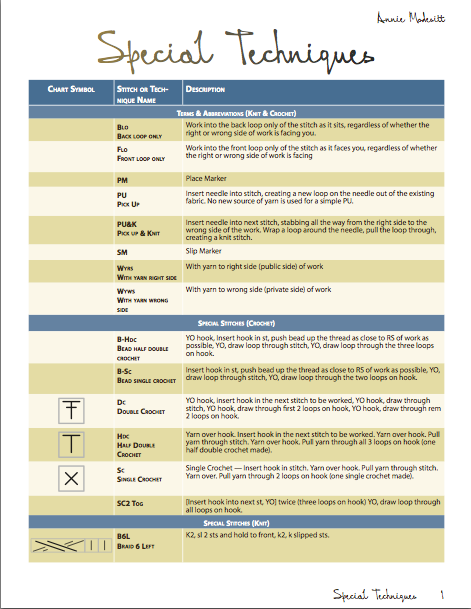 History on Two Needles is moving along VERY well, amazingly well, and I'm astounded at how the outpouring of support (financial and moral) from the Kickstarter was able to kick ME in the butt and get this thing finished!
I have photos from the book up at the HoTN website, and I've begun integrating the new  individual pattern layouts from the book into my pattern-for-sale website.
The Black Prince Hood is the first one.  The next time someone buys that pattern from my site, they'll get the HoTN version of the pattern PLUS the Special Techniques Section.
Did Someone Say Free?
In the Special Techniques Section I include the information necessary to create the patterns in History on Two Needles.  I feel it would be helpful to all knitters (especially those who knit a bit odd) in that I have a – unique – way of looking at some basic techniques.
So as my gift to you, I'm giving you a pdf of the Special Techniques Section.  I hope you'll enjoy it!  Please bear in mind that EVERY designer/teacher has their own favorite way of doing some techniques, I am not alone in this*
The way I describe certain things may seem odd – not mainstream – to some knitters, but these are the ways I've found that work best for me.
*Knitting is not a dogmatic, theoretical endeavor.  Like any practical pursuit, it's open to interpretation and improvement.