just happened to be in Minnesota for a great weekend of knitting, eating (OMG!) and SO much laughter!
Somehow it transpired that 13 of the funniest, nicest women came to Minnesota for the ModeKnit Fall Retreat, and it was a terrific time!  The knitting was nice, but the relaxing was the REAL goal of the weekend.
Everywhere I turned litte  groups were chatting like old friends and ravelry names were being shared! Folks were knitting, resting, swimming or relaxing in the whirlpool or having seconds of tamari Salmon.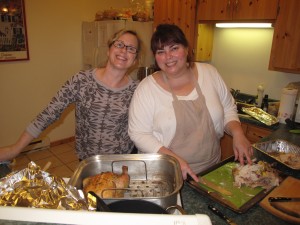 One of the most interesting aspects of the weekend was how healthy and inclusive the food was –most of it was gluten free, much was dairy free and vegetarian was achieved in every meal deliciously. Kathleen is an amazing cook – she used to do catering – and I feel fortunate to have her as my friend and my chef for these retreats!
London – www.myfriendlondon.com – is known to many of you as a supreme dyer of yarn and crafty woman.] She's also an amazing friend and helped me organize the event, created the goody bags and acted as assistant to Kathleen.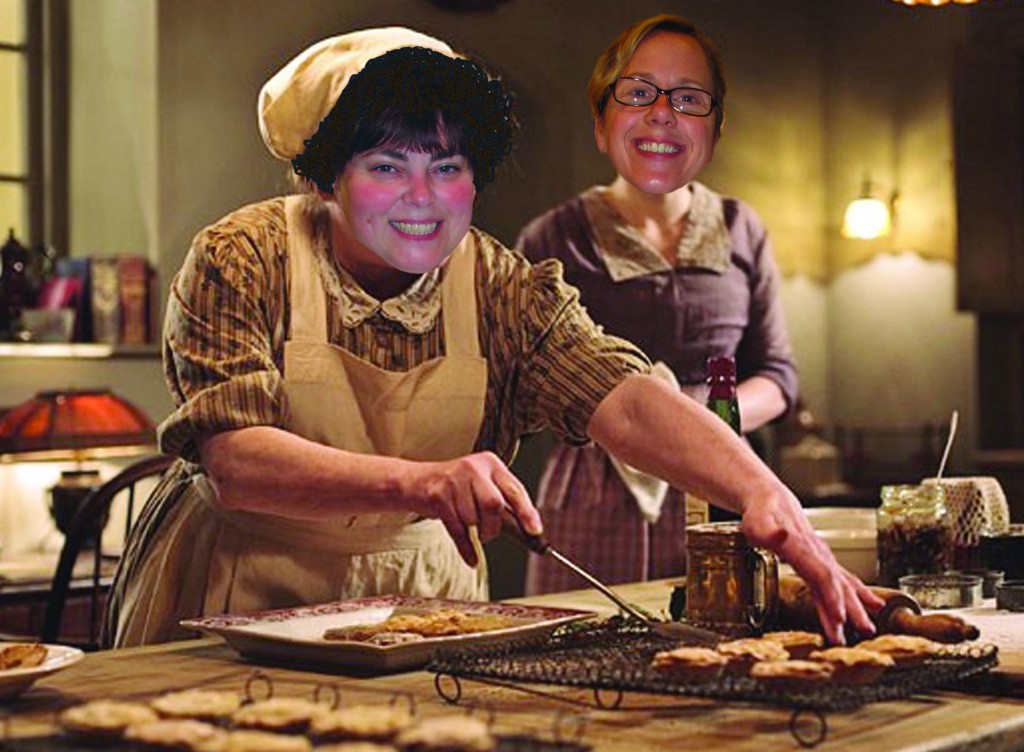 We learned about simple Double Knitting, worked up a little bag, did a lot of laughing and – most memorable for me – ate incredibly delicious food as if there were no tomorrow.
Kathleen & London, my two partners in crime, cooked and organized and worked their butts off.  I was frankly astounded either of them had any butts left, after all the work we did.
I can't say that I'll do the retreat again – my own energy level was so poor and pain levels so high that I had to go lay down for a rest a few times, which made me feel very guilty – but if I do have a 2013 Retreat, there's no way I could do it without Kathleen and London!
[we missed you very much, Heather & Bekka!]