Well, it's FINALLY ready for pre-order from Cooperative Press!
Please note that this book is available only for PRE-ORDER.
All purchasers will immediately receive a one-page preview PDF, followed by the full digital book download within a couple of weeks.
Printed copies will ship by late December or before.
THANKFUL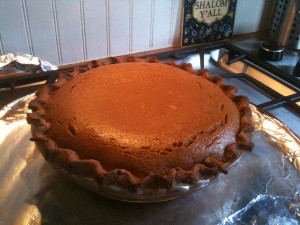 I've been quiet, but it's because I've been COOKING!
We had an AMAZING Thanksgiving; excellent food, wonderful family time, lots of rest and lots of laughing!  The only thing that could have made it better would have been house guests, but we just weren't confident of Gerry's pain levels or my energy levels to open ourselves up to perhaps disappoint friends.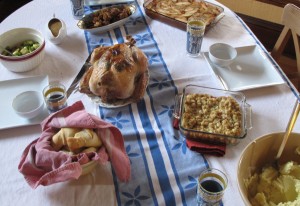 We needn't have worried – dinner was spectacular (just enough, all tasty, not a ton of leftovers!) and pain/energy levels held pretty steady all weekend.
Pacing, that must be the key!
I will admit, though, it was very nice to know that I could stop and recharge my batteries with a quick nap whenever I wanted to.
Time at home like this can fool me into believing that I have no exhaustion issues; it's just when I travel and need to accommodate someone else's schedule that it becomes crystal clear how small my energy reservoir has become.
OFF AGAIN
I'm heading off for NYC/NJ to teach a few classes.  I'm anxious to see how family and friends have fared in the aftermath of Sandy, and to touch base with the place that was my home for 30 years.
If you'll be in the area on Dec 1 or 2, you can catch a class with me  on New Directions In Knitting With Color (including creating the groovy plaid shown at right):
Knitty City
208 West 79th St,  NYC 10024
(212) 787-5896
Sat, Dec 1 at 5pm
Knit-A-Bit
66 Elm St # 2  Westfield, NJ 07090
(908) 301-0053
Sun, Dec 2 at 1pm
I hear the classes are filling well, so if you want a space I'd call right away if I were you.