Katheryn & Rebecca, chosen entirely at random are the winners of Boyfriend Knits and Farm Animal Knits!  They've been notified, and as soon as I hear back with their street addresses their books will be in the mail and off to their homes!
Speaking of being off, we're heading out for warmer parts!  We're dog sitting for a friend in La Jolla, and a few friends have graciously agreed to pet sit for us here chez Landy, so our own warm, furry friends won't be alone for the holidays, either!
Today is packing day, tonight is going to see the Arrow (British Advertising) Awards at the Walker (a Holiday tradition!) and tomorrow, at the crack of whenever, we'll be up and hit the road.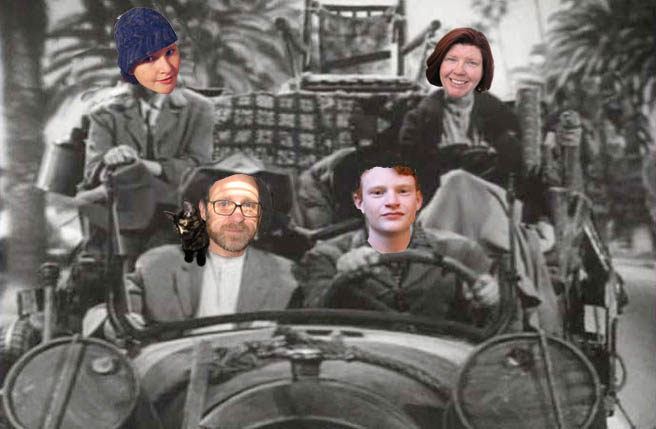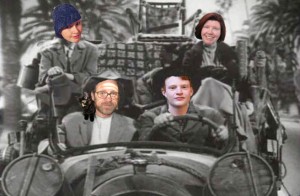 We're budgeting between 9-13 hours of driving a day, depending on how we're feeling, road conditions (snow!) and just general stuff.  We're nothing if not flexible.
Our modus operandi for long trips is to pack one suitcase each and put that on top of the car (in our luggage holder) then keep stuff IN the car that we'll use on the way (a few day's clothes, underwear, meds, toiletries, books, games, pillows, etc.)
Hannah and I went on a long trip through Ohio/WV this past summer and we grew to love our Huyndai Elantra Wagon.  I'm certain that on this trip we'll grow to love it even more.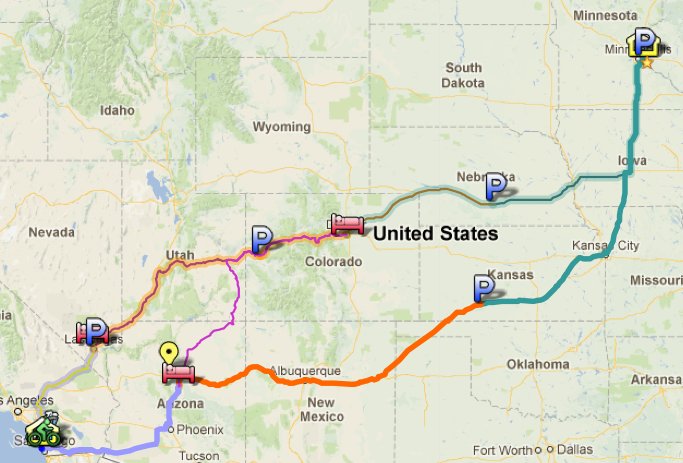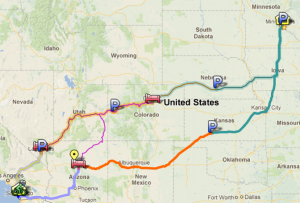 We tend to be a family that travels well together, and we've picked a bevvy of good audio books we can [hopefully] all enjoy (YA plus some interesting history stuff…)
I would LOVE to introduce the kids to one of my favorite books, "A Town Like Alice" during this trip.  Usually we're a Harry Potter listening family (LOVE Jim Dale!) but this time we'll be immersed in Artemis Fowl & the Pathfinder series.
We also – shockers – talk a lot in the car.  I look forward to that, too!  (Or at least I will when I climb down off of my rocking chair on the roof and pick the bugs out of my teeth…)
We have found a doggie!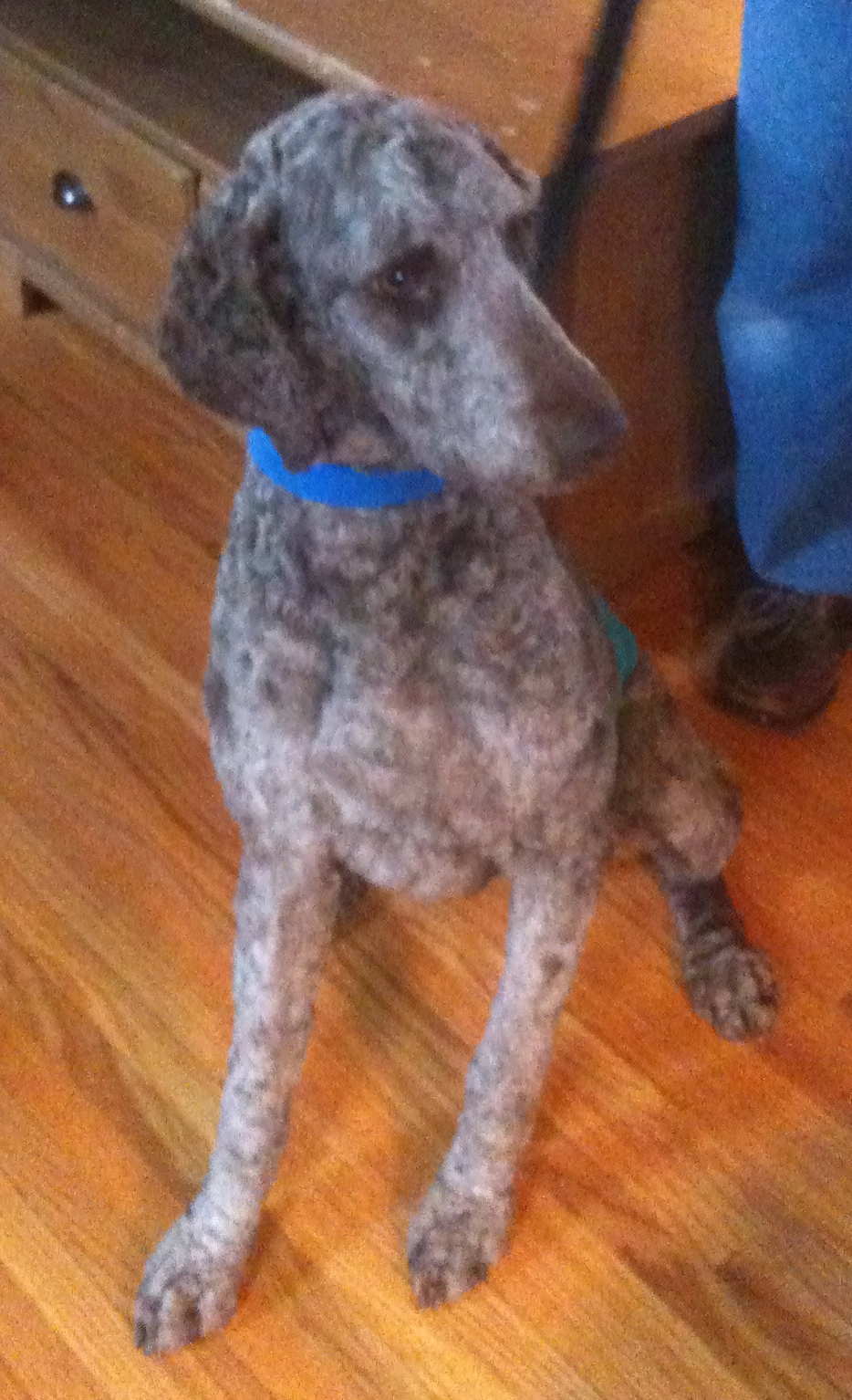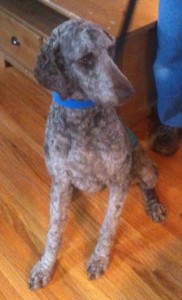 Chase is a 3-yr old poodle, a rescue dog, being fostered by a lovely family in Bloomington, MN who will keep and love him over the holidays until our return on Jan 4th.
He comes via PetFinder, and we met him in our home yesterday.  He seems calm and happy, a little uncertain (as one would expect a rescue to be) but DEFINITELY deeply in love with his foster mom.
She insists – and we're glace to comply – that she be kept up on how he's doing (all she'll have to do is read the blog!)  It's obvious that he has deep feelings and a very intelligent face & eyes.
So we'll be rushing home to a new pet, some new breaking in, and hopefully lots of new doggie love!