The sun is a wonderful thing.
I burn like paper, and I've devoted most of my life to staying out of the sun. I'm the only person in my family not to have a skin cancer (and the only blood relative within my immediate family who's still alive…)
But when I was diagnosed with Fibromyalgia 3 years ago my doctor put me on Vitamin D3 and I began to discover the link between good sunlight and my own pain-free existence.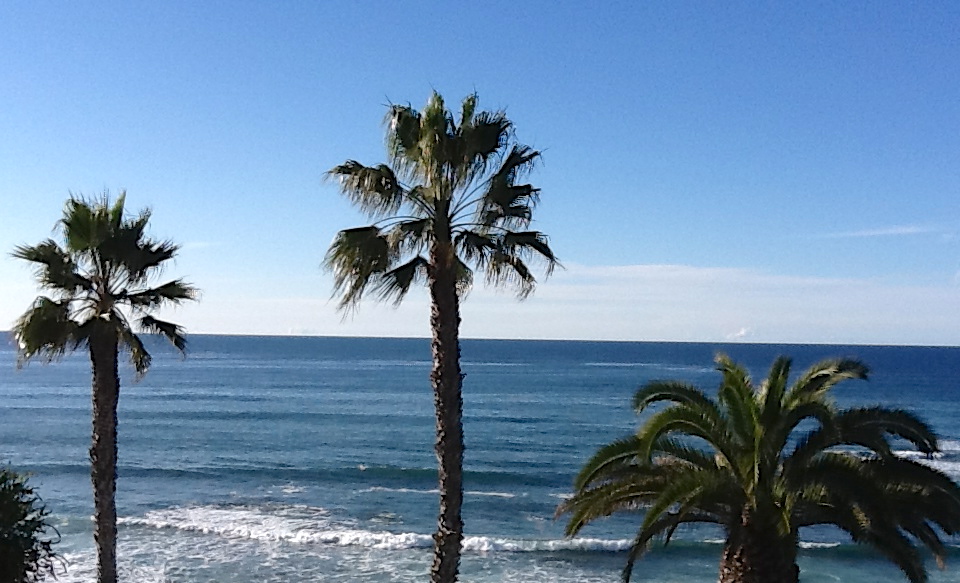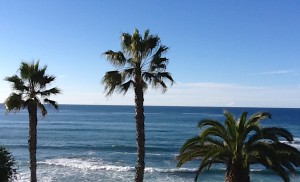 Minnesota is cold, and it can be dark in the winter, and I LOVE it.  I get outside every day up there, the cold doesn't bother me much.  But I DEFINITELY get out in the Summer more than I do in the Winter, and I feel that in my bones.
So when we had a chance to dog-sit in the beautiful village of La Jolla for a week for a knit designer friend, I jumped on it.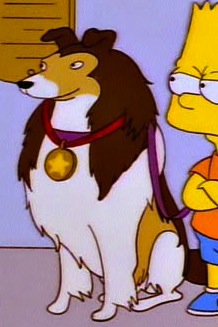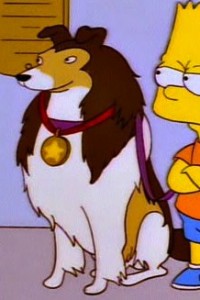 My hope was that I'd get a few days of sun – not sun-bathing, but actually actively moving in the sun – walking the dog by the beach, bicycling.
The drive out (see my last blog post) was great – but we're a family that travels well together, and with both kids moving into the mid-teens we appreciate every chance we have to share a trip like this.
The home we're staying in is absolutely lovely, the dog we're caring for is a WONDER DOG! (He's not unlike "Laddie" from that great Simpson's episode)
All who meet him cannot fail to fall in love with Rusty. I'm in love, I know that!
BIKE DAY 1
My first foray on a bike here wasn't great.  I got my toes caught in the clips, the bike was the wrong size for my long, long, legs, I fell over and damaged the derailléur and I totally blew it.
Guilt & disappointment, my biking companions that day.
I was more depressed than I can sensibly explain at my bike fail. The only thing making it halfway bearable was how humane our hosts have been via texts & phone calls about my fall & accident.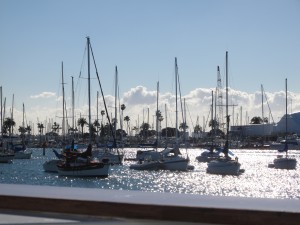 WHALE WATCH
The next day I thought I'd hit a home run when I used a Groupon for a whale watching excursion, and for the first hour it was the BEST time any of us had had on a boat.
But the water got choppier, my hubris at NOT taking the Dramamine Gerry had offered came back to haunt me.
I found myself thanking heaven and the Lays company for the empty potato chip bag I found in my purse.
I was the first on the ship to go down, and I'm not proud of that. I swear that 50% of the passengers were ill, EVERY group had at least one person who was sick.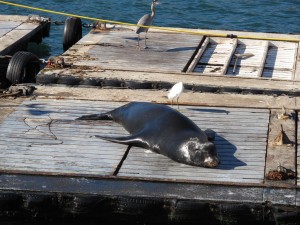 I knew we were in trouble when the first passenger I introduced myself to on this 'Three Hour Tour' was a woman named "Ginger."  Yes, seriously.
The cabin (what a mistake it was to go THERE) was like a rocking, too-full sick ward, and I did my best to help other folks by passing out rolls of paper towels and bottles of water for cleaning off kids (& adults) and dragging garbage cans over to folks, pulling hair from faces.
Yes, I am a saint.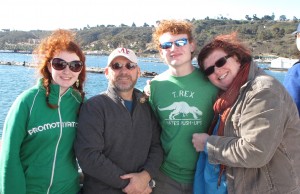 No, not really, but I felt that I owed everyone compassion.  They'd all been so kind to me when I got sick half an hour earlier.
Those of you who are fans of Diana Gabaldon will appreciate my sister-feeling with Jamie Frasier.  This is not something I'd want to do again, but I feel I have a tiny sense of what those awful steerage ocean voyages might have been like.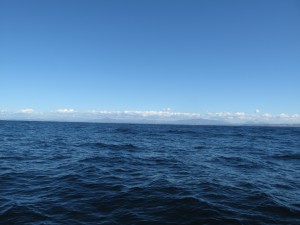 Gerry and Max were dandy. We were very afraid for both of them, and THEY took the Dramamine, and they were okay.  Actually, "dandy" isn't exactly the word, Max spent most of the trip face-down on a sofa cushion, but neither of them was ill the way and Hannah and I were (I discovered Hannah crouched over a garbage can, swearing at her breakfast and every egg ever laid by hen.)
Obviously the trip wasn't fun, but it had light moments.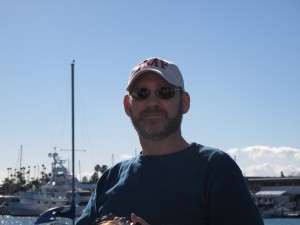 As we rounded on not one, but TWO whales (who were very friendly and kept near us, to the delight of the captain) he kept turning the boat to the left, and the right, and the left, and the right, to stay near them so everyone could get a good look.  Yes, I saw a whale.  Thar she blows.
Just writing that last paragraph made me ill again.
At one point I was being ill into a smart-food bag when I heard the captain call giddily over the loudspeaker, "THAR SHE BLOWS!"  Yes, indeed.  There I blow.
I CANNOT commend the poor kid who helped to keep the cabin walkable and relatively clean highly enough!  I rallied a bit mid trip and did what I could to help him out, but then I collapsed again and was a lump sitting in the open air, head throbbing and stomach churning.  I was feebly aware of how much VERY unpleasant work this young man was doing. 
I stayed on the boat to tell him, "THANK YOU" and give him a small tip.
He deserved 50 times what I could give him.
Heads up, H&M Whale Watching!  You had a PRINCE of a crewman on the Sea Adventure 80's 10:00 am Whale cruise on 12/27/12.  Give that kid a raise and a bonus!
They gave us an extra 1/2 hour on the cruise because we were seeing so many wales & dolphins (yay?) I felt well enough post-voyage to drive home, we got back around 2:00 and we were all SO wiped out that the rest of the day was devoted to recovery and a small bit of rice for dinner.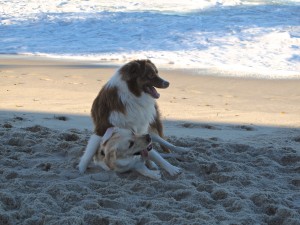 BIKE DAY!
So today I was amazed at how well I felt when Rusty awakened me with some toe licking.  I hopped out of bed, showered and cleaned up the kitchen, hitched up the doggie and took him for an hour-long walk by the ocean.  He played and rolled with other dogs, developed a huge crush on Pippa, and on the way back I passed a bike rental place.  So I rented a bike.
As soon as I brought Rusty home & checked in with the family, I immediately set off on a 14-mile ride down to Mission Bay Park.  Glorious.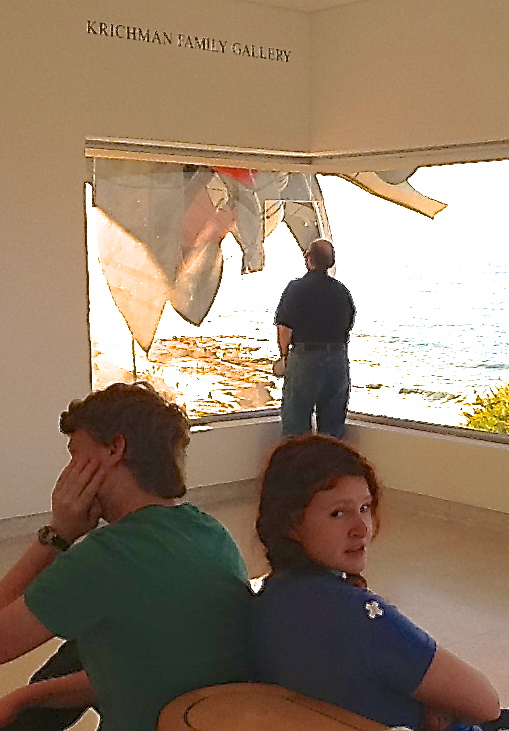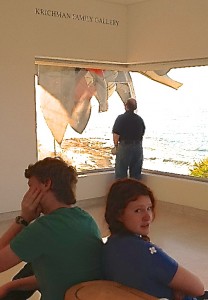 The ride was swell, roses and palm trees and happy kids all over the place!  My ride around the bay was swell, I stopped for some gelato on the way home, and I managed most hills without getting off the bike and walking (it is VERY hilly here…)
I met up with the family at the Contemporary Art Museum in La Jolla and we enjoyed some lovely art (I couldn't look at the paintings of ships, I felt a bit dizzy and ill) and mostly just enjoyed our time together.  Gerry and the kids had picked up lobster tails and salmon earlier, so Hannah's cooking up her special broiled salmon and G's grilling tails while I relax from my long ride.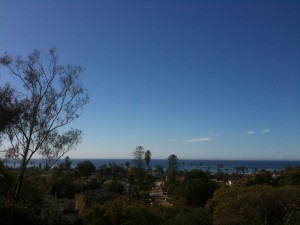 Gerry and the kids are planning on going to the Scripps Aquarium tomorrow, I'll take the time on my own to get some swatching and sketching done.  I have the bike for one more day, tomorrow I'll hit the tidal pools by the La Jolla Cave and maybe get some knitting in the sun in before I return the bike.  Selfish of me, but intensely enjoyable!
Non weight bearing exercise in the sun is my formula for anything that ails me, I'm lucky I found it!