Nothing special – nobody's birthday, nothing very interesting happening, but it just seems like it will be a good, hard working day.  My horoscope agrees!
Virgo's Horoscope (Aug 23 – Sep 22)
by Rick Levine
Friday, February 15, 2013 – You're operating within your intellectual comfort zone today and you are confident because you know how to apply your expertise. Your belief that you're being useful is your idea of heaven, because you know exactly what you're doing and you feel empowered by your contribution. Make the most of this positive time by working hard and being productive.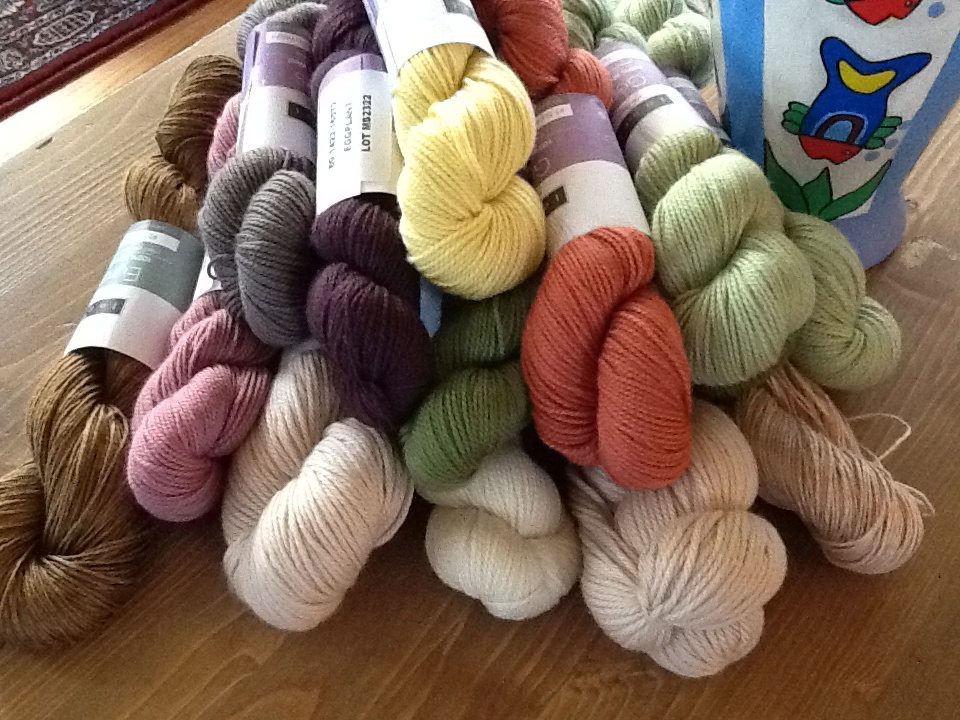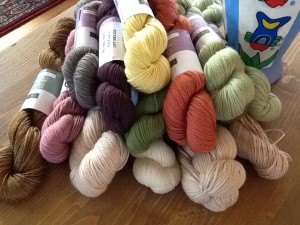 Yarn is arriving thick and fast for several designs I've recently sold. This waiting period after submitting designs is the hardest part – all of the second guessing is exhausting!
Did I send the right design to the right editor? Would Editor X have reacted better to Design Q than Editor Y seems to have responded?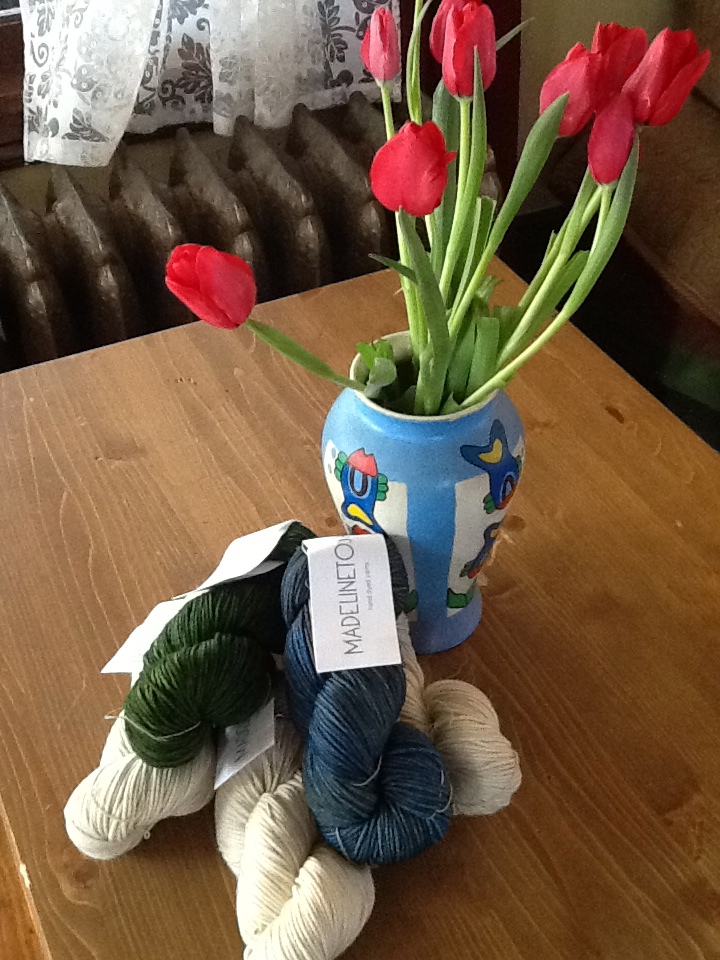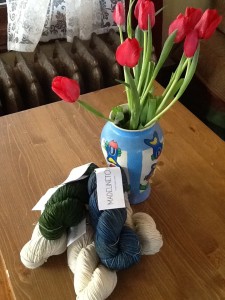 I'm still waiting to hear from a few editors, and it's scary to agree to take on every piece of work that comes my way (what if I overbook myself?) and scarier to turn it down (what if I never sell another design?) 
Yes, these are silly but real fears, the fears of every free lancer. As one independent contractor once said, "When you free lance, every day is a work day, and every day is a weekend."
Another once told me, "The worst thing about going free lance is you're afraid to turn down work – ever!"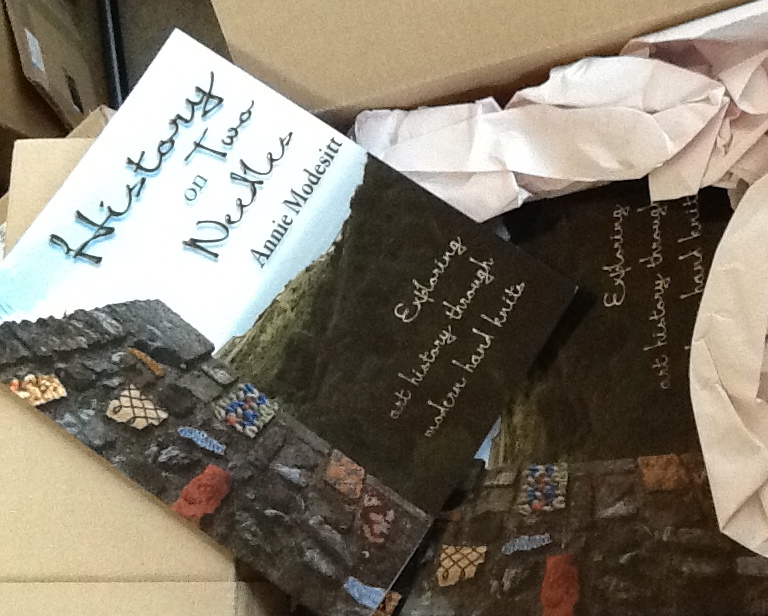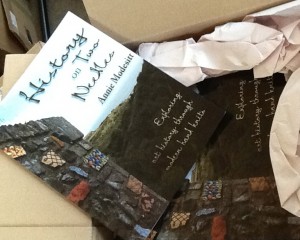 But, fears aside, today is a WORK day!
THE BOOKS HAVE ARRIVED!!
I've ordered enough books to fulfill my Kickstarter contributor obligations, and those will be the FIRST books to send out! There are upwards of 200 books to ship, so this will take a bit of time (especially as next week is full with 2 teaching dates and a trip to California for Stitches West – just for booksignings, not classes)
But I'll do it!  We have a long weekend coming, up and two strong children! We also have a Chinese exchange student coming for the weekend (via a program at Hannah's school) but it just seems wrong to put her to work. At least the first day.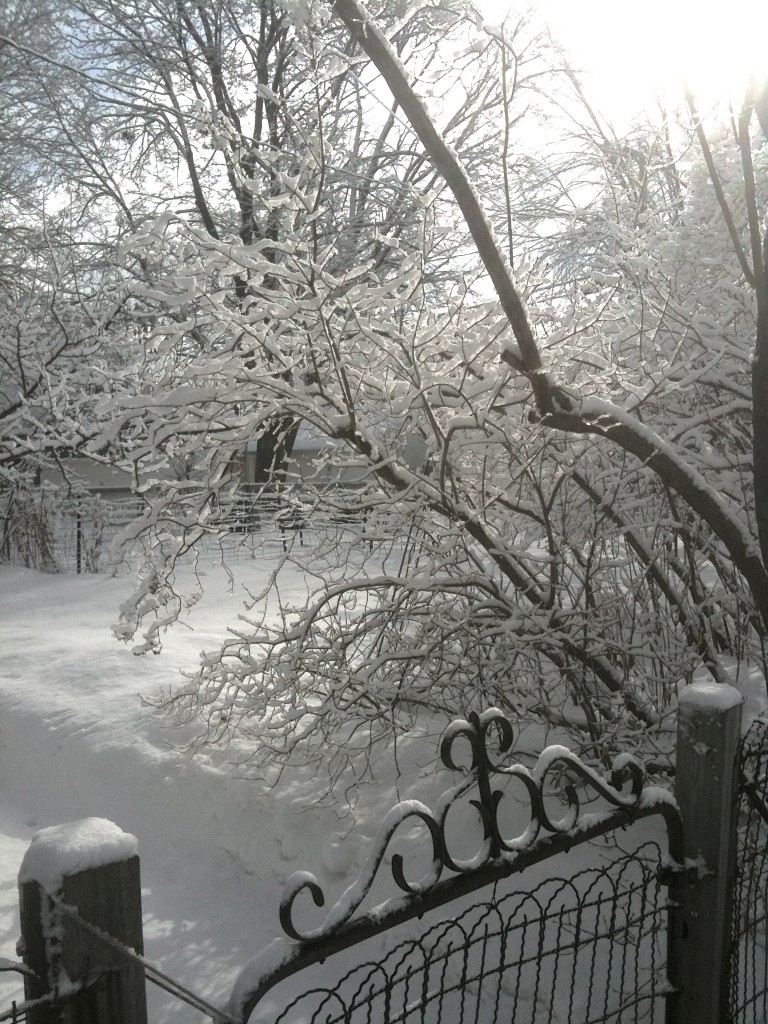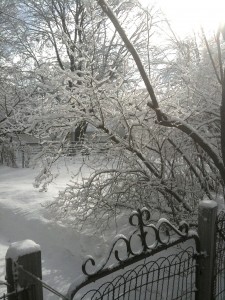 Well – we were TOLD to treat her
like one of our own kids…
Seriously, though, we have some great activities planned for this weekend for Angelina – snow tubing, a visit to the Mill City Museum, a walk through our winter wonderland of Minnehaha Park, the Mall of America.  Just stuff, hopefully it will be fun for her!
I had received books a few weeks ago, but unfortunately they had the wrong cover (the source of the mix-up is unclear, but it was obvious we  couldn't use those books…) so there's been a bit of delay in getting these out, and I am SO happy to finally see them in person.
NOW IT FEELS REAL!!
If you purchase a copy of History On Two Needles, you'll ALSO get the ebook (which comes as a pdf file and is just BEAUTIFUL – I have it on my ipad and I just gaze at it for hours…) 
And, as always, the patterns are available individually if only one or two of them pique your interest.
Giveaway
Now – who would like a free book?  Yep, you guessed it, leave a comment below and I'll choose one person at random and ship them the book.
In your comment, tell me which historical era is your favorite – I love to know those sorts of things!  I'll announce and contact the winner when I get back from Stitches (Tues, 2/26) and the book will ship shortly after that!  Good luck!