I'm certain it's no secret to anyone who reads my blog or knows me that I've been battling with some pretty strong stuff for a while.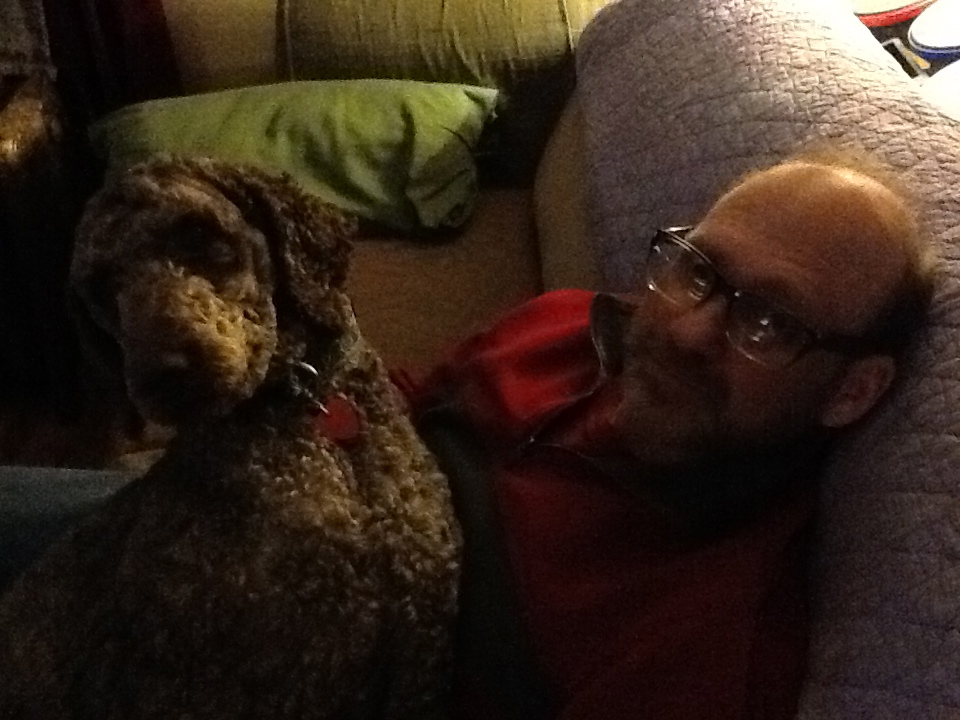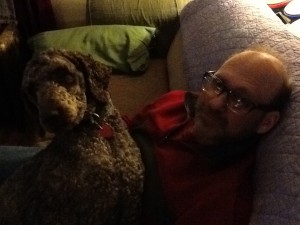 It's not just Gerry – overall he's doing well, his cancer return is being handled by Revlimid & Dex and we putter along as if we're retired folks. He's great on his own for short periods, but I do feel that I need to be here with him most of the time.
And it's not just my Fibro – I deal with it, I suffer through it when the flare ups come (more often in Winter) and I hesitate to write about it much because, well, who needs the nasty comments about me 'moaning about my health'
Keep those cards and letters coming folks!
I'm not certain exactly what's been up, but I've felt like a hermit, a pariah, adrift and alone in the midsts of friends.
I know I'm not, I know exactly how fortunate I am, but handling the demons of self-doubt has been very difficult this past year. I question everything I do, I fear that I'm past any usefulness.
Yes, I realize what I've just written is a little dumb, and self pitying to boot.
Let's just say it's Wintertime, and the wallowing's been easy.
After my radical hysterectomy (return with me now…) I was put on a blend of estrogen and testosterone. Although generally considered a male hormone, women's ovaries produce trace amounts of testosterone, which is necessary for many things. Evidently self confidence and weight loss – at least in my case – are connected with Mr. T.
As I am no longer the bearer of a set of O's (the procedure to remove them is called an ooectomy, which always makes me laugh) I produce neither estrogen nor testosterone.
But, insurance companies being what they are and our coverage being spotty for the past years, at some point my company stopped covering my estratest, then they wouldn't cover the generic version of it, and then I had to go to a non-testosterone hormone replacement therapy (hrt)
Before anyone writes to tell me I shouldn't be taking hrt, don't bother –
Since I had a radical hystero, I will take hrt.
Had I my lovely ovaries, I probably would just deal with more holistic remedies.
After another marathon session of, "50 reasons why I hate myself" I realized that there was something going on that just wasn't explicable. I battle depression, that's not a secret, but this felt entirely different.
So I spoke with my doctor and she agreed to try to get me back on an estrogen / testosterone supplement, just to see how that would go.
No, the drug isn't covered by my insurance, but I felt I really needed it.
The mechanics involved were insane – the drug is killer expensive – and I am grateful to WalGreens which has a pretty great drug club type thing that brings the cost to $30 for a 3-month supply.
After a few weeks I'm noticing a difference. I feel a bit less hopeless, more able to see clearly. I feel stronger mentally, more agile and less a constant 'victim.'
I have NO idea if this is all in my head, if I'm experiencing some kind of testosterone placebo effect, or if it's real. But I'll take it.
I've been on radio silence for so long – hesitant to blog, to send emails, to communicate with many folks because I felt so weak (mentally and emotionally), so unable to cope.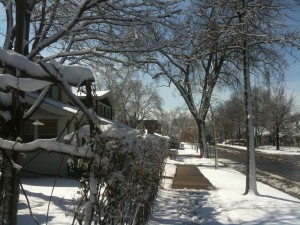 The Winter That Will Not End wasn't helping, but at least it's pretty.
So this weekend I see a bunch of students at Yarn Over (the Minnesota Knitting Guild's yearly AMAZING knit class / marketplace extravaganza) and I see a bunch of peers.
Seriously, Yarn Over is an event that is spectacular.
Outside of the knitting convention type of events like IK Knit Lab, Stitches or Vogue Knitting Live, this event brings in the most exciting teachers.
Yarn Over is the event at which I taught in 2006 when I 'met' Minnesota for the first time and determined to move my family here.  Ironically, it was then held at Arlington High in St. Paul – which is now called Washington High – and which is where my son Max is a student!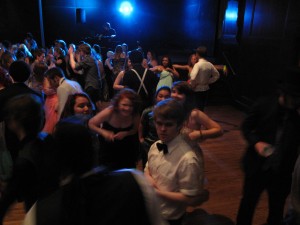 One more 'moving to MN sidebar'
At the Yarn Over Teacher Dinner back in 2006 there was a prom group at the restaurant. They were SO happy, everyone all together as a group, not terribly "datey" or money centered (limos, etc.)
I remember thinking, "This is what I want for Hannah, a prom that is FUN, not an explosion of $$ and broken hearts…"
And this past weekend at her Perpich Gala, that is what my dear daughter got – a lovely dance with great friends – a dance that ANY kid would love.
Seeing my peers at an event like Yarn Over is always wonderful, sometimes scary, and I'm interested to see how my pathway out of confusion and darkness helps me interact better with folks that – true or not – I feel judge me.  Peer review, it's the name of the game in any industry.
I've been pondering the concept of passion. For whatever reason, I feel I've misplaced mine, so I am trying to line up a series of interviews with other knit folks about PASSION.
If I happen to see you at Yarn Over and drag you into a corner and ask you to give me 15 words on what excites you, please play along – I'd appreciate it!
And if you're not a member of the MN Knitting Guild, you SHOULD be! You can only take Yarn Over classes if you are, but you can register at the event and I know that I still have places in my knitting with wire class.  Bonus – you'll leave class with a lovely bracelet, and the ability to create many more for Springtime graduation/Mother's Day/May Day gifts!