Today we pack up to head up to a friend's lake house for the weekend. Lucky, lucky us!
We're SO looking forward to it, and it gives Gerry, Max and myself a chance to enjoy some MN 'wilderness' while Hannah's up at Camp Menogyn doing her wild-girl thing!
The thing about traveling these days is that I know I have to be the mom and the dad; I have to make the packing list AND I have to get everything packed up and in the car.  It's not that Gerry doesn't, but the amount he can carry, etc., is limited (as it is for me, too!) and I have to admit that today would be easier if Max didn't have his part time job this morning (we're picking him up from work and traveling from there…)
So while Gerry gets a couple shipments of books together (he IS my shipping department) I get our clothing and toiletries packed, get the dog crate folded and stowed, police the backyard and put away everything that shouldn't be left out (cushions, tools, etc.)  I do some gardening that can't wait (cutting fast-growing sprouts off of trees, do some visible weeding that is getting out of hand…)
I go through the house and empty the garbage, drag the huge backyard container around front and make sure all of the compost stuff is in the composter (not left under the sink for a long, hot weekend – ick!)
Gerry is handling the kitty litter (and for that he deserves a medal!) and while he tackles that odious task I load the car, get the bikes up on the rack, do a house walk through and make sure doors and windows are locked, contact the neighbor kid to look in on the cats (and leave money for him along with the cans of catfood – he's an old hand at this by now!)
We have this down to a science, the quickest we did it was when, on the spur of the moment, we decided to go to TNNA last month. But it's friggin' exhausting.
I am ashamed of how easily I tire, but if I'm honest with myself a lot of that exhaustion comes from the stress of keeping so much on my shoulders. There's no remedy – I pass along to other folks what I can – but at the end of the day there is a lot that I MUST be in charge of (and I'm actually quite fortunate that I have so much to be responsible for!)
Please don't read this post as a complaint, rather as a catalog (I am a virgo, I love a list!) – for myself as much as for anyone else – and the love that comes back to me from my tasks is huge and outweighs everything.
But it's a different kind of life than the one where Gerry did the "dad" stuff, I did the "mom" stuff, and it seemed that both of us had more opportunities to just sit and have a glass of wine together!  I'm hoping we'll have that chance this weekend!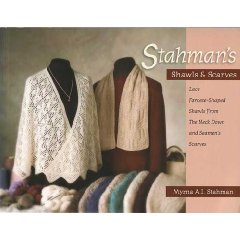 Our friends, Myrna & Bob, are such gracious and kind hosts, we love to spend time with them. Myrna's also a knit teacher and designer, as well as an attorney (oh, how I admire that!) and she's a lovely, funny, down to earth friend.
Gerry doesn't make friends as freely as I do – I have the grease of knitting/crochet to ease myself into many situations – so spending time with another couple who mesh well with us is a delight!  Husband play date!
Bob was recently diagnosed with Celiac Disease, so I'm making one of my favorite GF cake recipes, a chocolate/coffee bundt cake by Joy The Baker that Gluten Free Girl tweaked on her blog. This cake is moist, crumbly in the best way, and totally does NOT feel like a GF cake.  I'm experimenting with using only honey in the recipe today, no refined sugar – I can't wait to see how it turns out!
BTW, If you're gluten sensitive, you MUST put
Gluten Free Girl and The Art of Gluten Free Baking
on your list of recipe sources!
Max is always great company, we were discussing today that he hates for anyone to be disappointed or upset, not unusual in a younger child, and it's probably something that he'll grow out of (as we all do!)  On the positive side, that makes him a stellar companion, and makes us very proud to take him anywhere with us.
I wish Hannah could join us – she, too, is a great traveler, and is so helpful that she makes herself welcome everywhere.  But it's been really great for Gerry and I to have so much one-on-one time with Max this past year & Summer while Hannah's been at school and at camp, it's good for Max, good for all of us!
So we'll spend a lovely few days chatting about life, knitting, politics, Minnesota and bicycling around Pelican Lake. We feel immensely fortunate at the friendships we've made here in MN, Myrna & Bob are two of the nicest!
The down side is that another new friend (this one a MN native who lives in Florida) will be in town for the weekend and it looks like I'll miss her.  Dang.
DESIGNING STUFF
I'm sending off three sweaters today, a twin set and a hooded jacket.

The yarn I've used for the jacket is Freia by Tina Whitmore (KnitWhits), and it is astonishingly beautiful to work with!
The colors are crisp and bright, changing beautifully, making the whole project pure delight!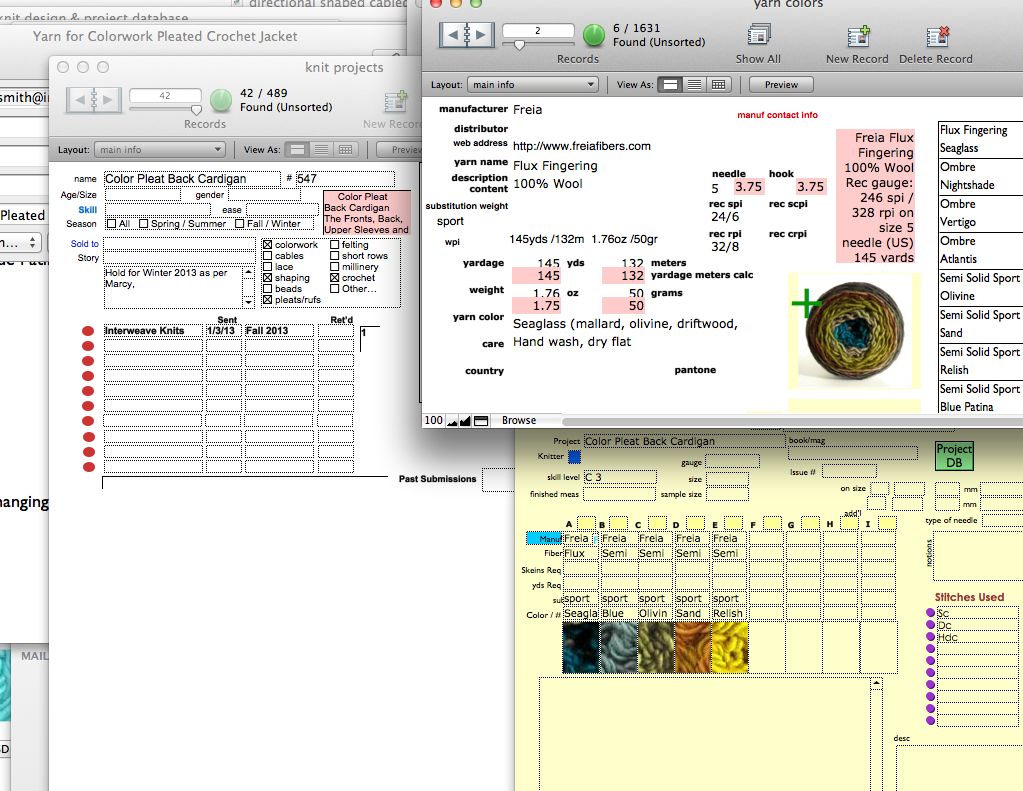 I can't post pics of the pieces, but I've been making copious notes of the process, step by step, keeping everything well documented in my various databases (yes, I'm a FileMaker ho'!)
When the jacket is published in Interweave Crochet I will run a companion blog post walking through the process of designing, swatching, patterning, crocheting, ripping out, re-crocheting, blocking, measuring, packing and shipping this garment.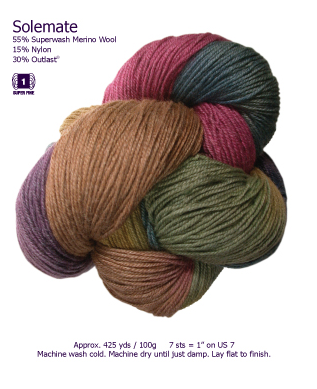 The Twin Set's been worked up in SoulMate by Lorna's Laces.  I don't think I'd used this yarn previously, and it's amazingly resilient!
I've ripped out and re-worked both pieces several times, but the yarn looks as if it was just pulled out of the ball this morning, fresh and virginal.  Add to that the lustre and shine of the yarn, the softness, the pure, understated quality of this beautiful blend of  Superwash Merino, Nylon and Outlast (my first time using this last fiber, it feels magnificent!)
It's good for me to keep track of these things, and my 'Anatomy of a Design' posts have been pretty well received.  Look for these in the Winter IK Crochet!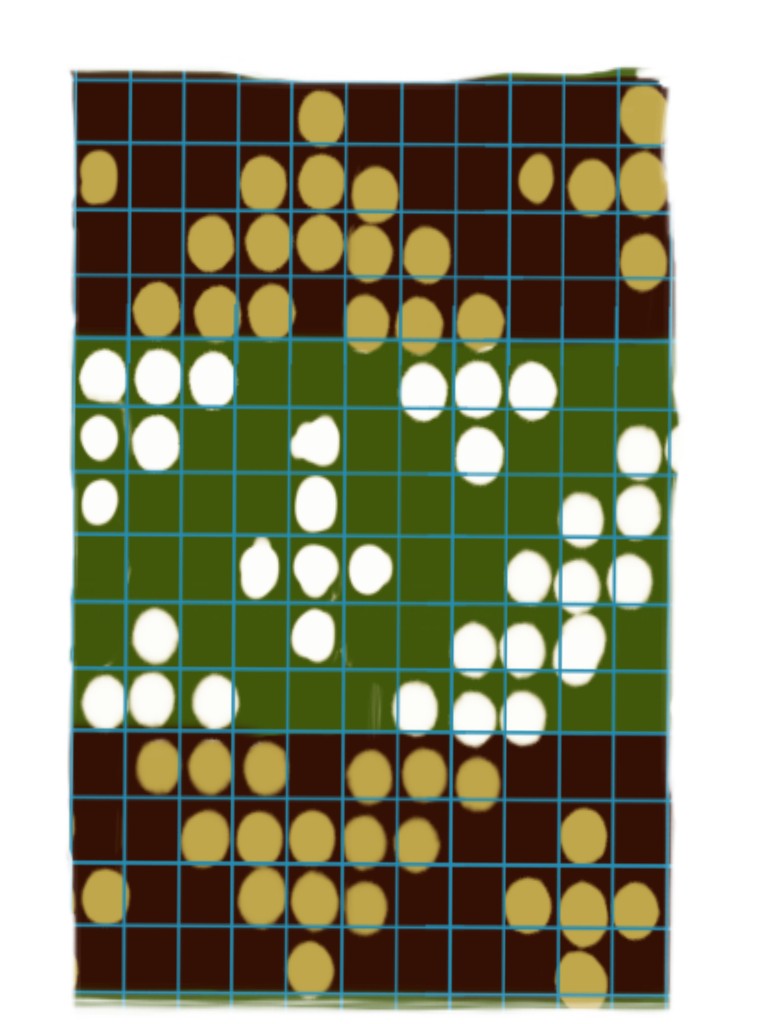 MORE DESIGN STUFF
I received a big box of lovely Drops yarn for a piece for The Knitter (a UK Mag I feel very fortunate to work with from time to time – it really is a great publication!)  I'm working up a "Men's Quartet", scarf, gloves, hat & sweater.  Colorwork AND cables are involved, two of my favorite things in the world. The hat is finished, it only took a few hours, but that doesn't include the two PREVIOUS hats I knit and ripped out to get to the one that works well.
Designing IS making decisions,
and ripping out.
The colors are woody and natural and understated (lovely tan, brown, white and deep green) rather like our weekend will be!