NEW CLASS
Before I talk about the yarns, I want to give a shout out for a class I'm teaching at Darn Knit Anyway in Stillwater, MN this Thursday and next Saturday (a two part class)
It's a class on knitting lace, learning to mistress charts and feel more intuitive about your lace, and the entire class will be working on Ruth Garcia-Alcantud's pattern Chambourcin, we'll be using the nested medallion motif from that pattern as a jumping off place for lace calisthenics.
NEW YARNS
Recently I've been fortunate enough to play with some new yarns, well – new to me, so I thought I'd write about them on this hot, hot day with the thought of knitting with the alpaca blend I have on my needles is daunting!
My friend, Laurie Gonyea (Feel Good Yarn Company) has started a new adventure with SILVER yarn! She's producing an American made cotton & pure silver yarn that has an amazing softness, bounce and beautiful texture! Laurie sent me a skein a few weeks ago, I did some knitting up with it and it was extraordinary!
There's buzz that the silver can be helpful for arthritis, but I can't really comment on that as I'm not a doctor.
What I CAN comment on is that this is extraordinary yarn with a feeling different than just about anything else I've knit with. It has a firmness, yet is very soft and pliable.
Laurie's engaging in a Kickstarter campaign to help her get this yarn off the ground, I think it's worth checking out!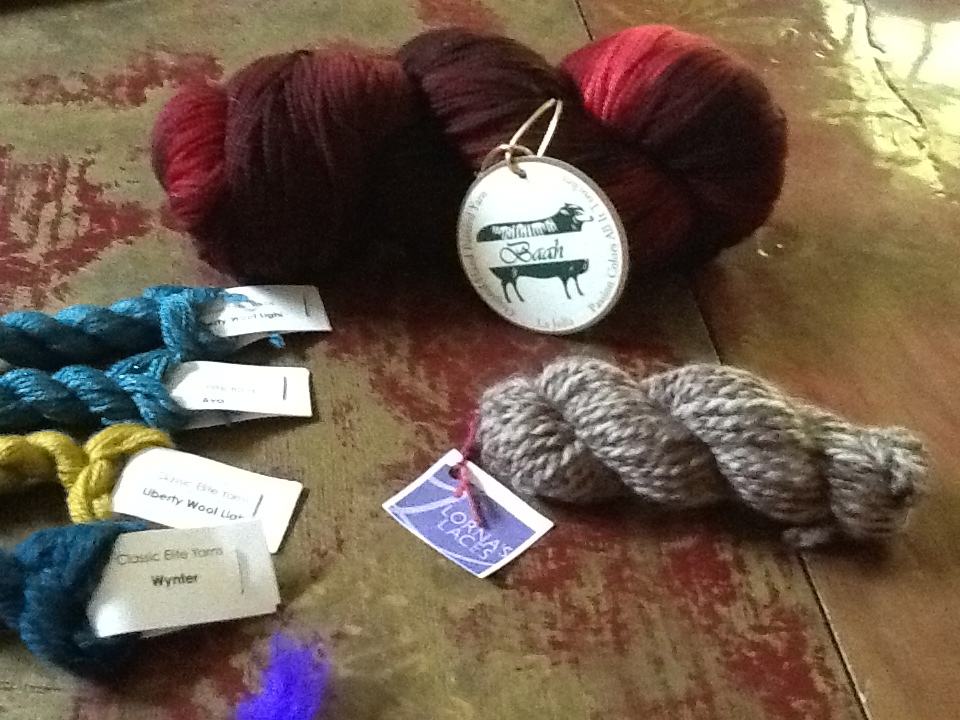 While at TNNA I was introduced to a few new yarn companies worth noting, and a few new yarns by established companies.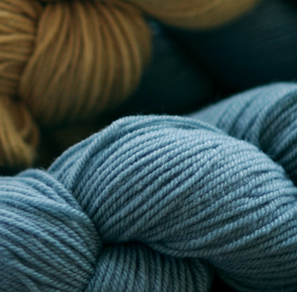 QUINCE & CO
This is the 3rd Anniversary of Pam Allen's yarn company, but it's the FIRST time I've used any of her lovely yarns in an editorial!
I just finished a beautiful (well, I think it's beautiful) balaklava for Interweave Crochet in Quince & Co Tern, and I enjoyed working with this yarn SO much!  It's got a great feel in the hand, good body, and the drape of the finished fabric is perfection!  I haven't used it for knitting, but I'm DYING to!
I think I'll knit some up right now as a swatch for a new lace project / class!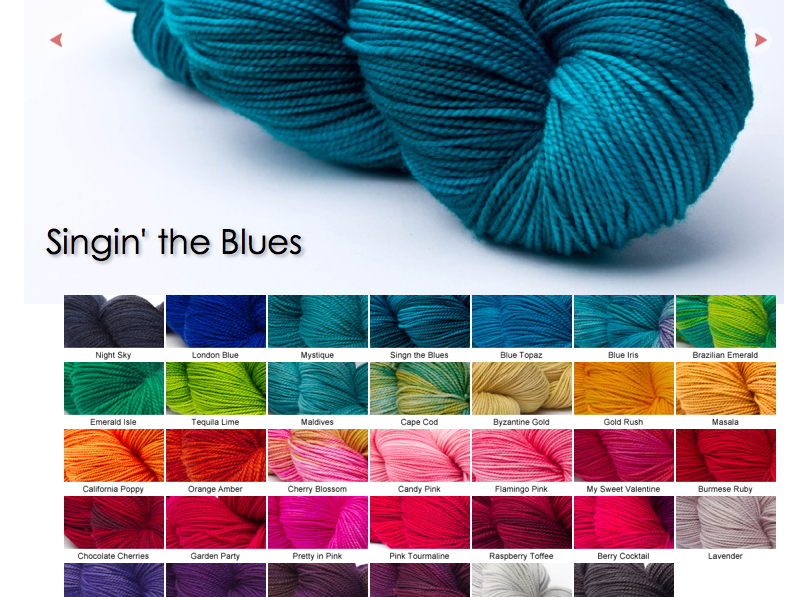 I was pretty much blown away by both the soft firmness (can you tell I'm a sucker for a soft, firm yarn…) AND by the beautiful array of colors.
Bright, crisp and clear, I fell in love with the blues and yellows especially (it's hard to find a good yellow!)
I'm hoping to use their lovely yarn in a new project, time will tell…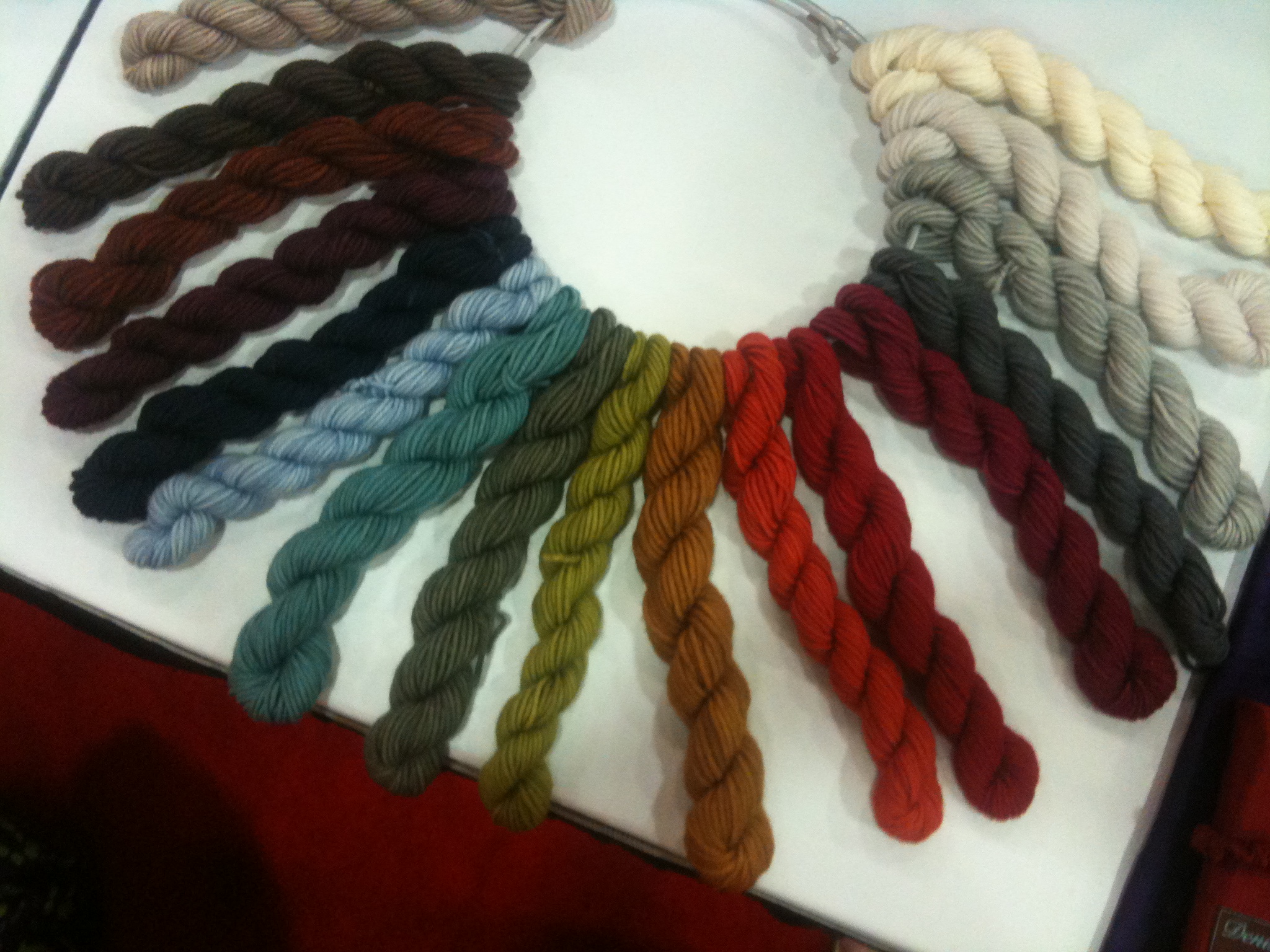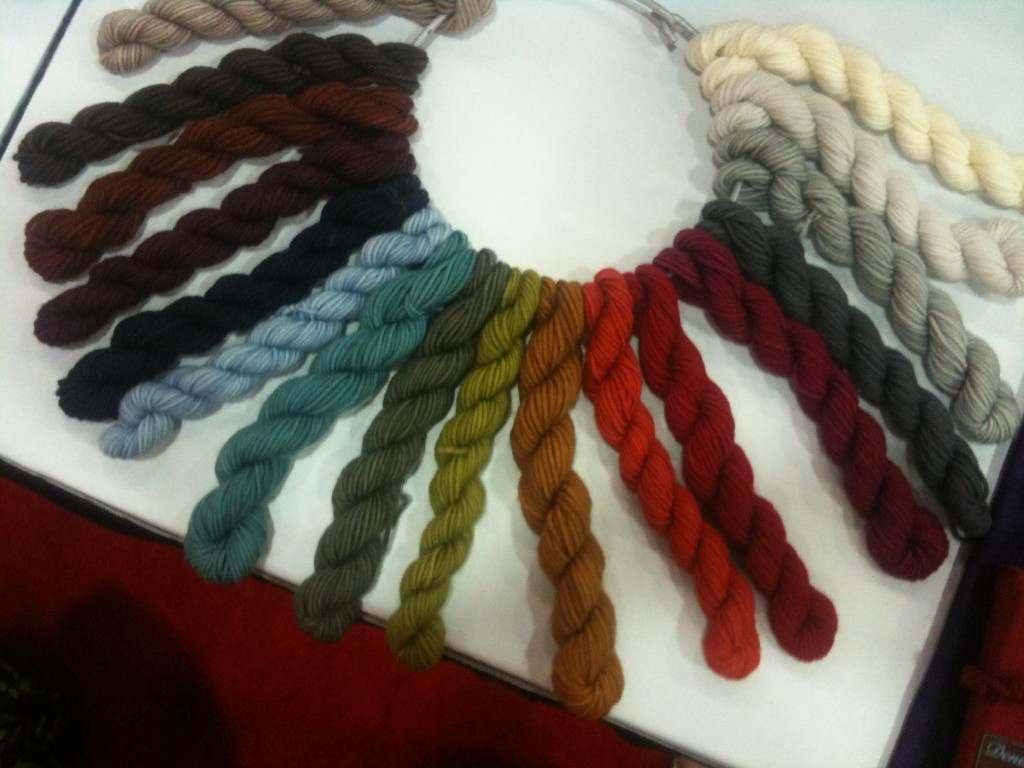 Not a new company, but I hadn't really appreciated their rich, deep and satisfying palette until I spent some time handling it at TNNA this year.  It's gorgeous stuff!
Organic merino and natural dyes combine to make a soul-satisfying palette. 
I've no immediate plans to use their yarns, but that's not for lack of love!
Maybe the editorial gods will conspire to do me a solid and hook us up in the future!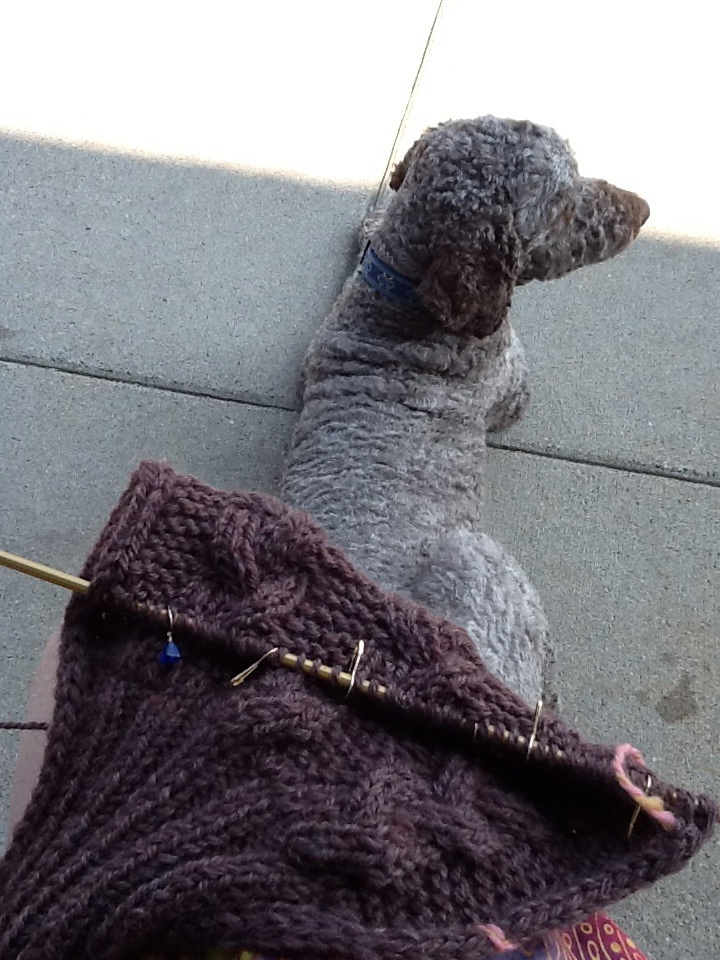 I've been assigned a few pieces for the UK Magazine, The Knitter, using Drops Alaska and Nepal.
They're both beautiful yarns, Nepal has a bit of alpaca to soften it up, but Alaska is wonderfully soft wool on it's own!
"Girls, you're BOTH pretty!"
I'm working up a few mens pieces, one of which is a reversible cabled scarf (shown with my own handsome fellow, Jasper the Poodle outside of a local Caribou Coffee)
I'd used DROPS yarn before, but never so much for 4 different projects. It's a VERY enjoyable knit, and the colors are clear and rich – I like my colors like I like my men…