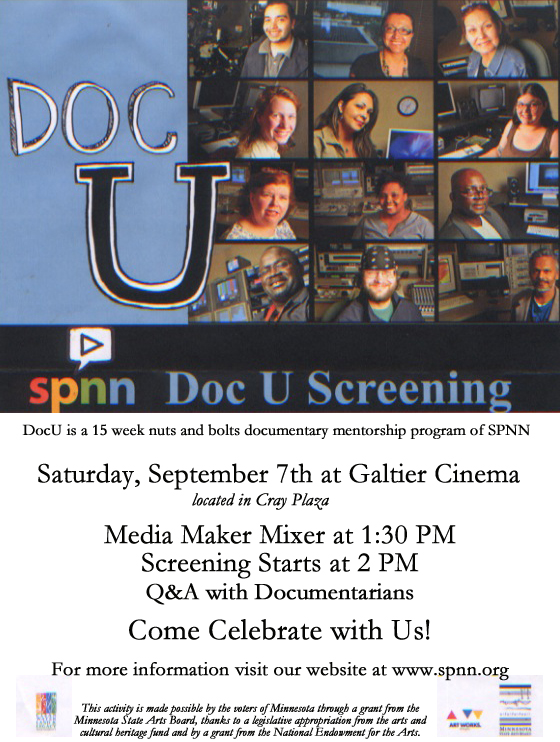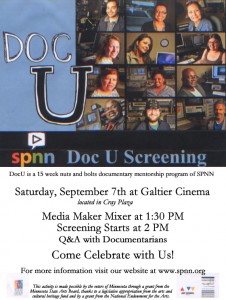 This Summer was a departure for me in many ways, and I kept pretty mum about the biggest goal I embraced.
In addition to a pretty full design plate, I filmed & edited a short 10-minute documentary.
It was an adventure from start to finish, and I learned a TON about so many things (including—as always—about myself!)
I was part of DocU, a mentorship program our local public access TV station (SPNN) started last year.  I was one of twelve folks chosen to participate, and I was thrilled!
I wasn't certain that my idea for a documentary about caregivers would pan out, would be worth watching, so I kept quiet about it.  I wanted to present caregivers not as heros, but as regular folks who do what they do because of love, and whose lives are equally enriched and complicated by the act of caregiving.
Essentially I wanted to examine how caregiving – giving CARE – translates into giving JOY.  And that's the name of the doc – Giving Joy.
As of Sept 7th Giving Joy will be available to view online (link to come).
If you're in the Twin Cities and would like to come to the screening on Sept 7th,
leave a comment and I'll add you to the invitation list!
I was aided in the shooting by Gerry (who knows SO much about everything video) and Max (who worked at SPNN last Summer in the Youth Program, so was allowed to handle the camera and lights and was my 'muscle')  The filming went really well, I was able to get some great interviews with folks from Family Means in Stillwater, the Minnesota Board on Aging and a couple of other caregivers.
For B Roll (all of that footage in a doc that isn't someone talking) I used quite a bit of still photography from our own family adventure with caregiving, and I also shot some great footage with Gerry and Max down at the Mayo clinic one sleepy Sunday.
But the part of the class I really loved was the editing.  I was in my element!
I'd taken an Avid editing class back in 1995 in NY, and at the time I loved my introduction to non-linear video editing.  Since then I've edited various knitting videos for my classes and websites, and a series of videos for Zealana Yarns highlighting some of my favorite techniques using their yarn.
But this was my first foray into Adobe Premiere, and it went very well.  I'm familiar with the Adobe 'feel', I use Photoshop, Illustrator and InDesign regularly and have my own keyboard shortcuts that I insert into each app to make them feel 'right' to me.
Premiere was not entirely intuitive, some of it felt a bit kludgy, but it soon began to feel better and, with the help of Lynda.com classes, I felt fairly accomplished in a short time.
Because I purchased InDesign last year to do the layout for History on Two Needles (yes, I wrote, knitted (most of) the garments, made the charts & schematics, photoshopped all of the images AND designed and laid out the pages of the book!) I was eligible to sign up for the Adobe Creative Cloud for $20/month, allowing me access to ALL of the Adobe Suite apps.  This is a crazy bargain, and I have been grateful ever since!
I tell my knitting students that there are two sure ways to really learn a new skill; make a mistake, or teach someone. Mistakes I made — plenty of mistakes! — and I volunteered to help a couple of students who had stronger filming & interviewing skills but were falling behind in the short time allowed for editing.
After all, I was so fortunate to be able to do much of my editing at home,
it was only fair I used some of my time to help other folks out.
Will this experience be the start of a new chapter in my life? I have no idea, but I wouldn't mind if I could eventually work in that field. Aside from knitting, nothing has felt so — right — in my hands immediately.
I have plans for a few other video projects that I'm really excited about, I'll talk about them more when the time is right!