So, are you ready for some stunning sock artistry as the Fall weather arrives..?
I'm a newish sock convert. I'd knit socks in the past, and I wholeheartedly embraced the sock movement.
Personally, I feel sock knitters have done more with their passion and skill
to raise the level of our craft than any other specific group of knitters!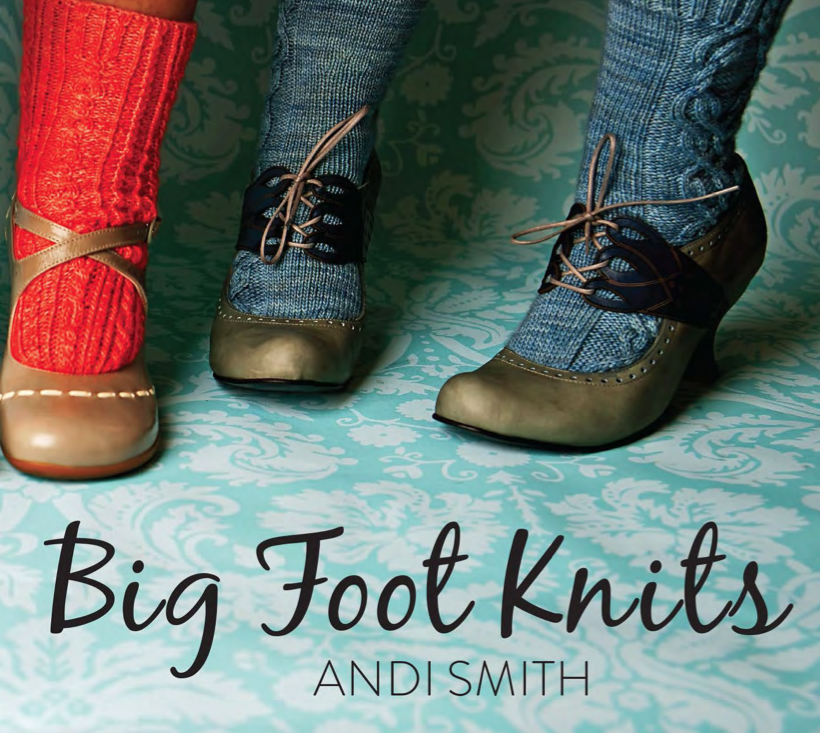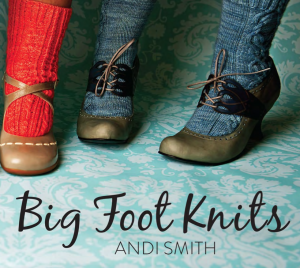 But I never wore socks much.
You see, my family is rooted in West Virginia. We've lived in that incredibly beautiful state for over 300 years (long before it was WV, or even VA!)
And, whether it's my own personal preference, or a cultural phenomenon, I like walking around barefoot.
But, as I age, this is changing. My toes grow cold, and in the past year I've come to admire the warmth of a great pair of socks.
Unfortunately, I have HUGE feet, so making a pair for myself is
akin to a smaller woman making a simple shrug.
But a book has graced my doorstep by an insanely talented up-and-coming knittress & designer, Andi Smith.  Watch this woman!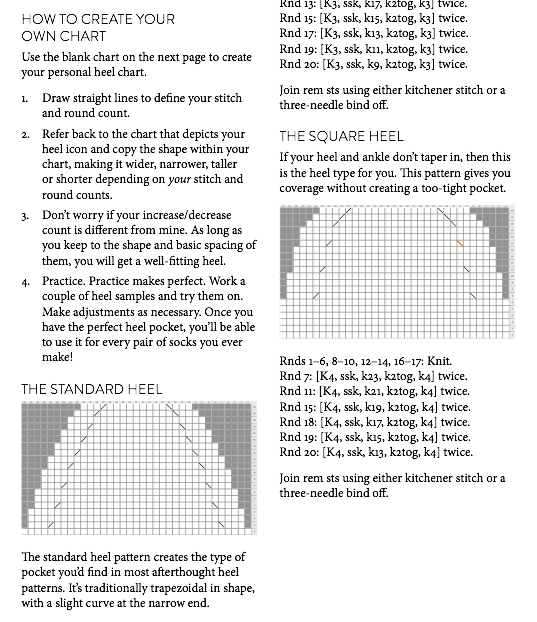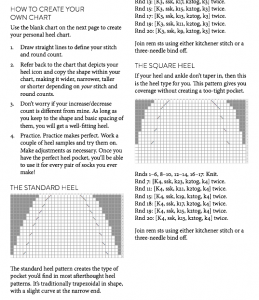 BIG FOOT KNITS
Andi Smith
Available through Cooperative Press
$26.95/$16.96
12 patterns + more than 50 pages of
step-by-step guidance on adapting socks to your feet
132 pages
In Big Foot Knits, Andi Smith walks us through the process of fitting a sock perfectly to your own foot (be it supersized or teensy-tiny!)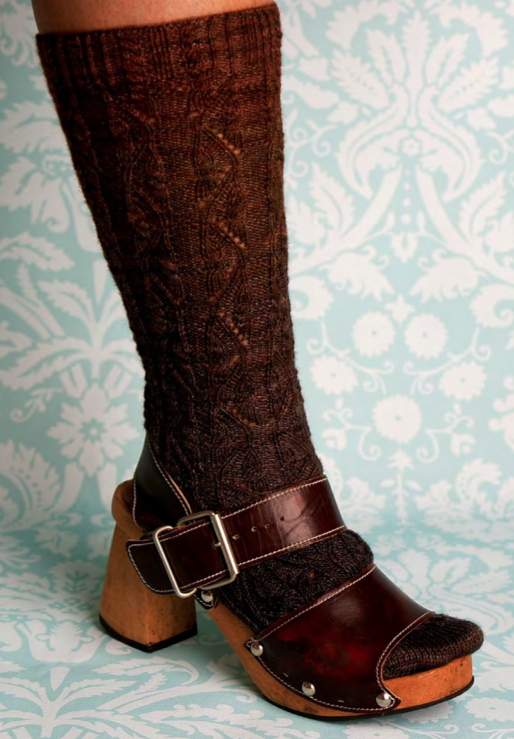 Andi covers the basics, shaping the foot and leg of a sock, heels, toes, and using measurement and gauges in the way the sock god intended.
All of this is priceless information, very well presented and easy to follow.
That in itself is a wonderful thing, but the true joy of this book are the beautiful sock designs.
 Two of my favorite designs are Gaia (a long clog-friendly style) and Eidothea (a sweet, lacy short sock with an adorable picot cuff.)
This is a wonderful book – and if you purchase the paperback copy you'll receive the pdf file for the single price of $26.95 (pdf only is $16.95)
Buy a copy as a gift, keep the pdf for yourself!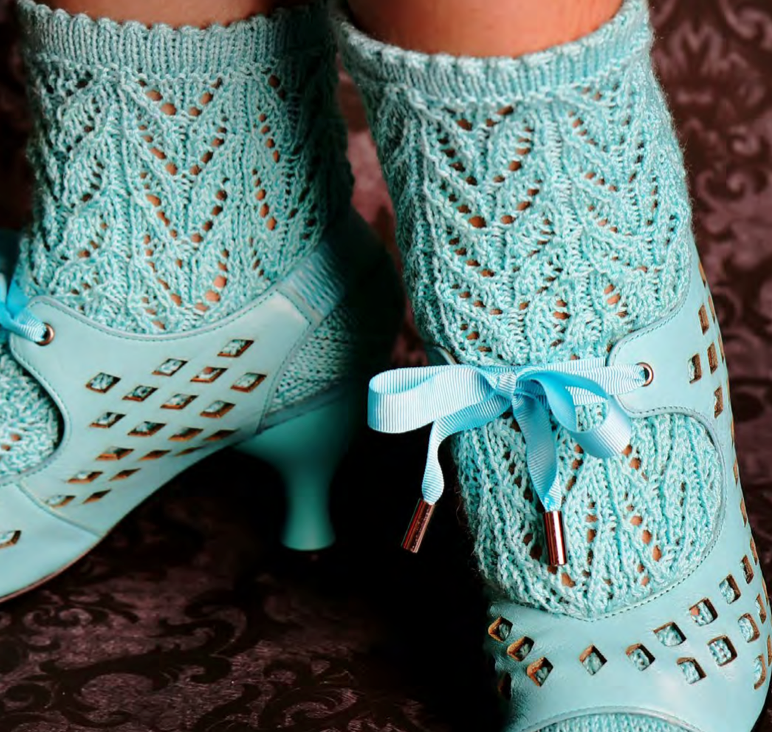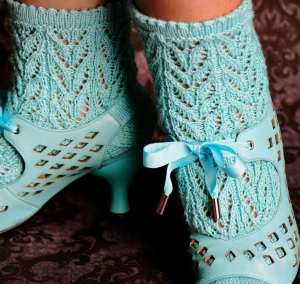 If you've been casting about for a good, solid sock book with great designs and a comprehensive, easy to follow technical section, this is your book! (Well, actually it's Andi's book but you can buy a copy.)
If you, like myself, have a friend you've shepherded through the learn-to-knit process, this book along with a ball of beautiful sock yarn might be the best holiday gift you can give!  How many gifts can offer beauty, education AND hours of pleasure?
WIN A COPY OF BIG FOOT KNITS!
Would you like your own pdf copy of this great book?
Leave a message below telling me what your favorite sock yarn is.  If you're unschooled in sock yarns, make one up (seriously, there are so many yarns out there now who is going to know the difference?)  I will randomly pick a comment and you'll receive a pdf copy of the book, deposited by the Cooperative Press elves into your Ravelry library (or emailed to you if you aren't on Ravelry*) and then YOU can start knitting up socks with grace & aplomb!
I'll pick a winner on this Friday, 9/20 – stay tuned!
*Seriously? You're not on Ravelry? Check it out!  If you're a knitter or crocheter, this is a wonderful resource with SO many facets that it's silly not to be involved!