It stinks that VK Live and IK Lab are the same weekend – I want to go to both!
But I'll be teaching at Interweave Knit Lab all weekend, and loving it!
The students I get at the IK classes are amazing, so intelligent and open and up for anything! I love it – and I really like the San Mateo Marriott (comfortable, near a Trader Joe's AND there's a good exercise room with nice stationery bikes)
The IK staff is unfailingly kind and helpful, everyone is so geared toward the enjoyment of the guests, it's absolutely lovely.
Packing today was hard. Everything hurt, everything felt very heavy. I'm sure it's because it's been a bit cooler than usual here and I haven't been on my bike much, so I'm REALLY looking forward to those exercise bikes!
I'm packing in shifts; class materials this afternoon; books this evening; samples and kits tonight; my clothing and toiletries tomorrow morning (oh, the luxury of an 11:30 flight!) The quiche are made (food while I'm gone, even though Gerry's the real cook!) and appointments for the kids (local college tour, SAT tests, debate meets) are all scheduled. Gerry's going to have a busy weekend, too!
I won't have my computer with me, the hinge on mine is broken so I can't close it and it won't stay up (I have it sitting in a box so I can actually use it!) I'll be relying solely on my iPad for email.
I'm not anticipating blogging. I think I'll barely be able to answer email effectively, so if you do write with a question and I don't get back to you right away, please understand!
If you're in the San Francisco area, consider coming out to San Mateo for an amazing knit event! Many of my classes are just about filled, but a few are still open (Sunday classes have spots left) and I'd love to see you!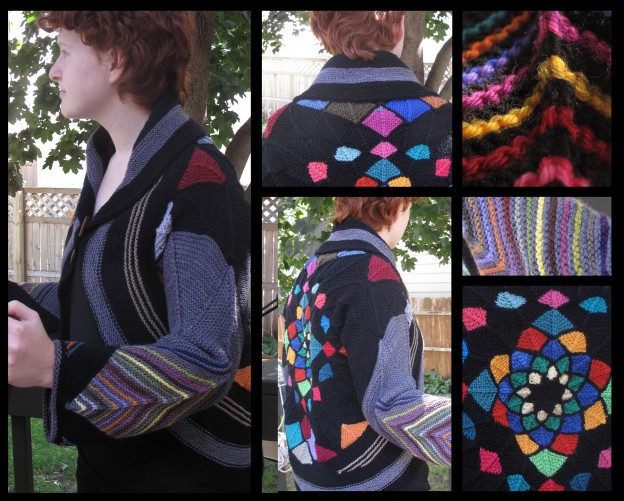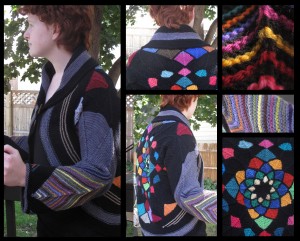 I'll be taking my Rose Window so Biggan can see it in person, and if you're around, so can you!
Meeting students is a true joy of my job!
The calendar to the right has all of my classes and their times. There are SO many terrific folks teaching, there's not a bad class in the house!