Last week was one of the monthly meetings of Gerry's Stillwater Multiple Myeloma Support Group.
This group has become very important in our lives, the folks involved are lovely – kind, smart, hopeful but not smarmy, a great group to surround ourselves with. We feel fortunate to be part of them.
In the last meeting one member mentioned that he'd been told over 5 years ago that he had 'probably 2 years' – very similar to Gerry's own initial prognosis. He spoke of feeling as if he were "lying" sometimes because he's outlived the time period he'd told so many folks of when he was first diagnosed.
I feel the same way. Gerry's here – he's HERE – I want to go shout it from the rooftops every day because we are so thrilled that HE IS HERE!
But it's different from our initial expectations.
Folks often stop me and ask about Gerry, or they email; it's so kind of them. Each time I say some version of the same thing,
"Gerry's doing well, he's active, his cancer came back last Summer but we're handling it with a new drug, and have enough stem cells harvested for 2 more transplants if that's necessary."
And all that's true. But because we're dealing with the unknown, it also feels like I'm pretending to tell the future, and that feels awkward.
If I were to speak from fear, I'd say, "I'm afraid he won't be here long."
If I were to speak from hope, I'd say, "He's here, and he will be for a long time!"
But between fear and hope is the reality, and many days I don't know what that is.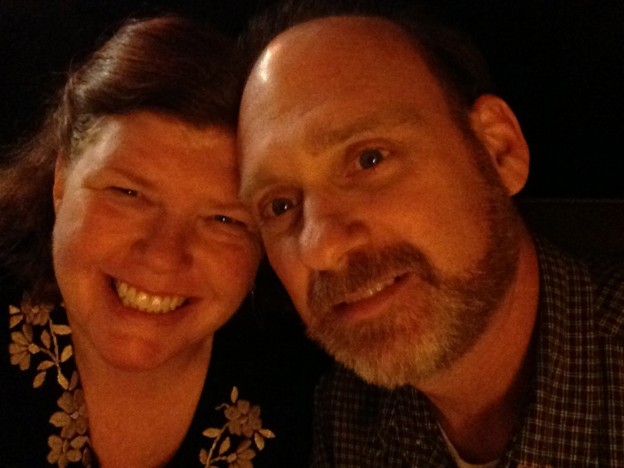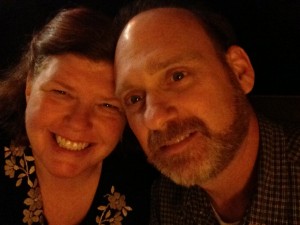 Last Summer/Fall Gerry began experiencing some of his initial symptoms again, and his visits to the Mayo Clinic each month weren't as sunny and optimistic as they'd been in the past.
We both knew the truth, but didn't know what they meant. It was like watching a very well made mystery, knowing there was going to be a twist, but having NO idea what that twist would be, or where it would lead.
And, of course, EVERY human lives this way. In our case it's heightened because the immediacy of cancer is different from general, run-of-the-mill 'growing old'
Every time I hear of a friend's passing – or, more to the point, hear of a friend's spouse passing – I feel like some kind of charlatan. I feel like I should apologize for still having a husband (which I know is insane!) I feel guilty.
My husband's still here, and wait – wasn't he supposed to be gone? Didn't we tell everyone six years ago that by this time Gerry would be a picture in an album and not flesh and blood?
As our friend in the MM Support group said, "I feel like I'm lying…"
How is Gerry right now?
Because I'm a Virgo, I can best answer that in a list;
1. He's here. After the MM came back, his oncologist put him on Revlimid ($9000/month, thank heaven for the Leukemia & Lymphoma Society and the Chronic Disease Fund, who help us with the co-pay!)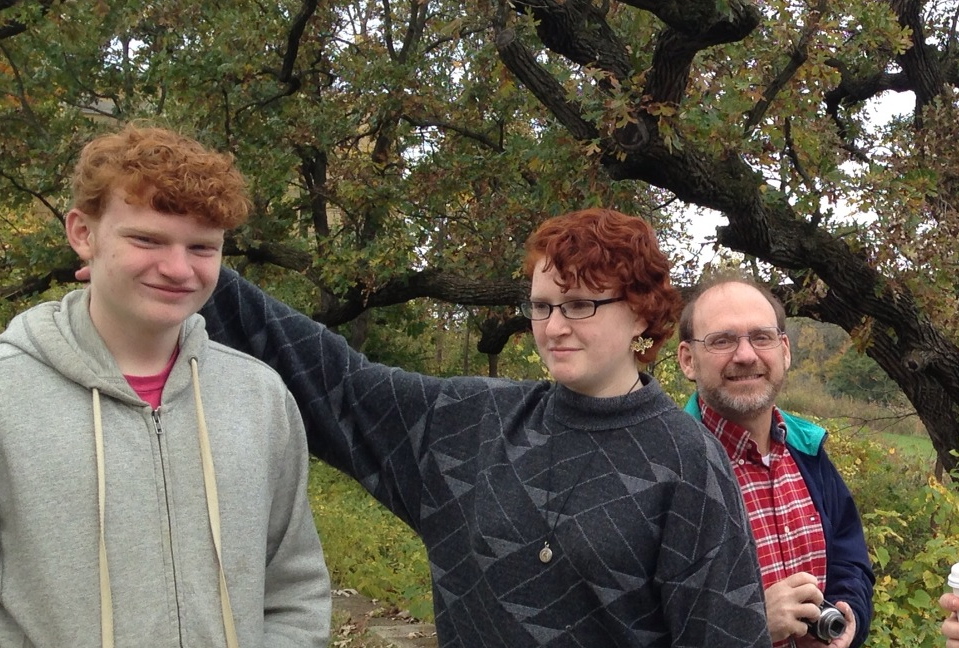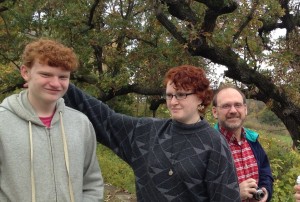 2. He's older. And I don't mean simply 6 years older than he was at diagnosis, he feels more like 26 years older than his 46-year old self. He has the energy levels, strength and vitality of someone in their 70's (which, these days, isn't bad at all!)
3. He's tired. He needs to sleep a lot, but he derives great satisfaction from being an active contributor to family life; he cooks dinner most nights, he does some simple gardening (raking is always good exercise!); he drives the kids around (although I can tell he doesn't like long drives) and keeps track of our tax information, medical stuff, that kind of family paperwork.
And he takes care of ME! There are days during a fibromyalgia flare up that I feel incapacitated; he helps me get through the rough times, and I am very grateful!
4. He hurts. He has a great deal of pain, it's constant and even in his sleep I can tell that there are moments of agony. Aside from the Revlimid/Deximethisone cocktail and a probiotic for his digestion, the only medicine Gerry takes on a regular basis is his very strong pain medication.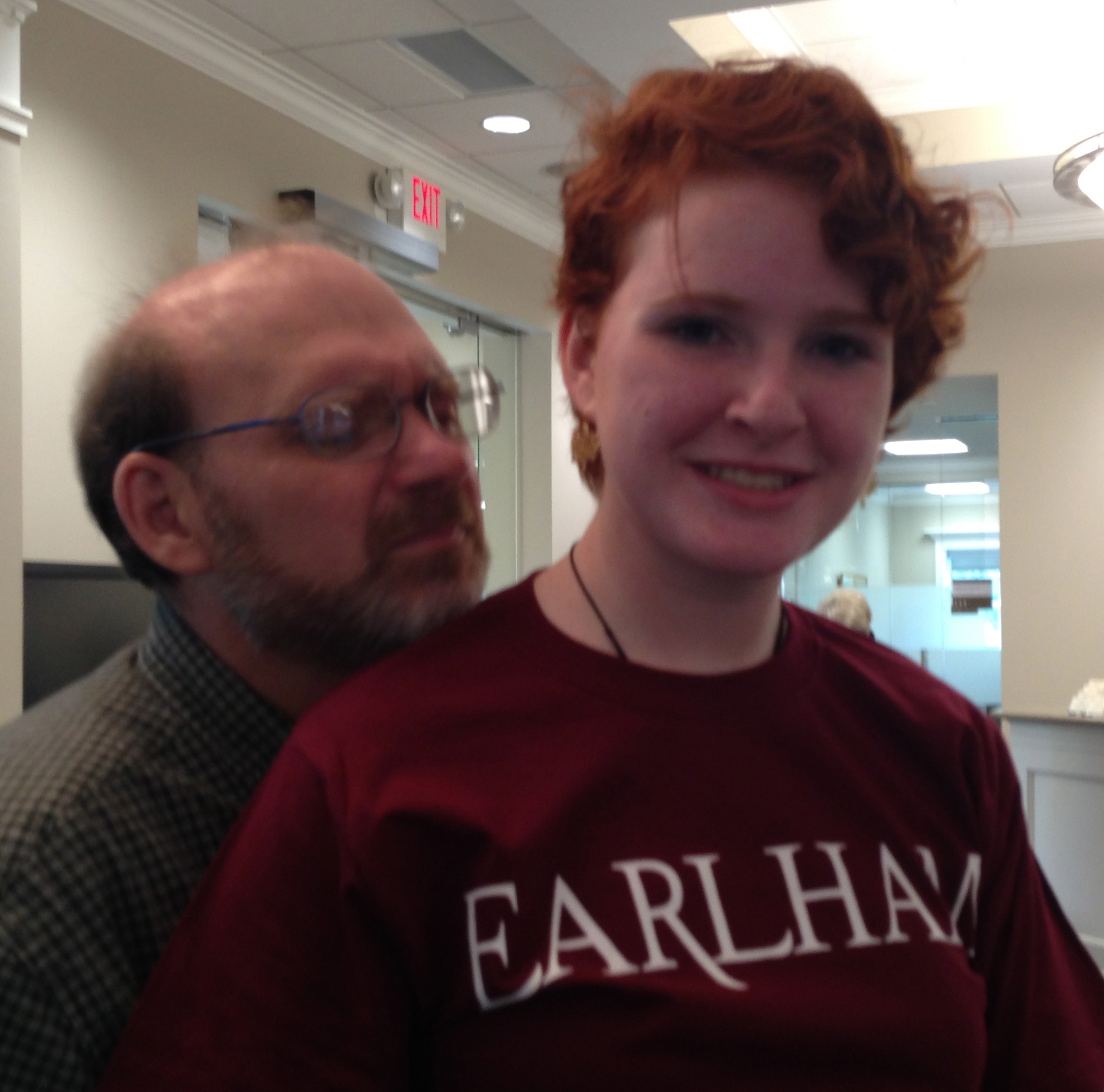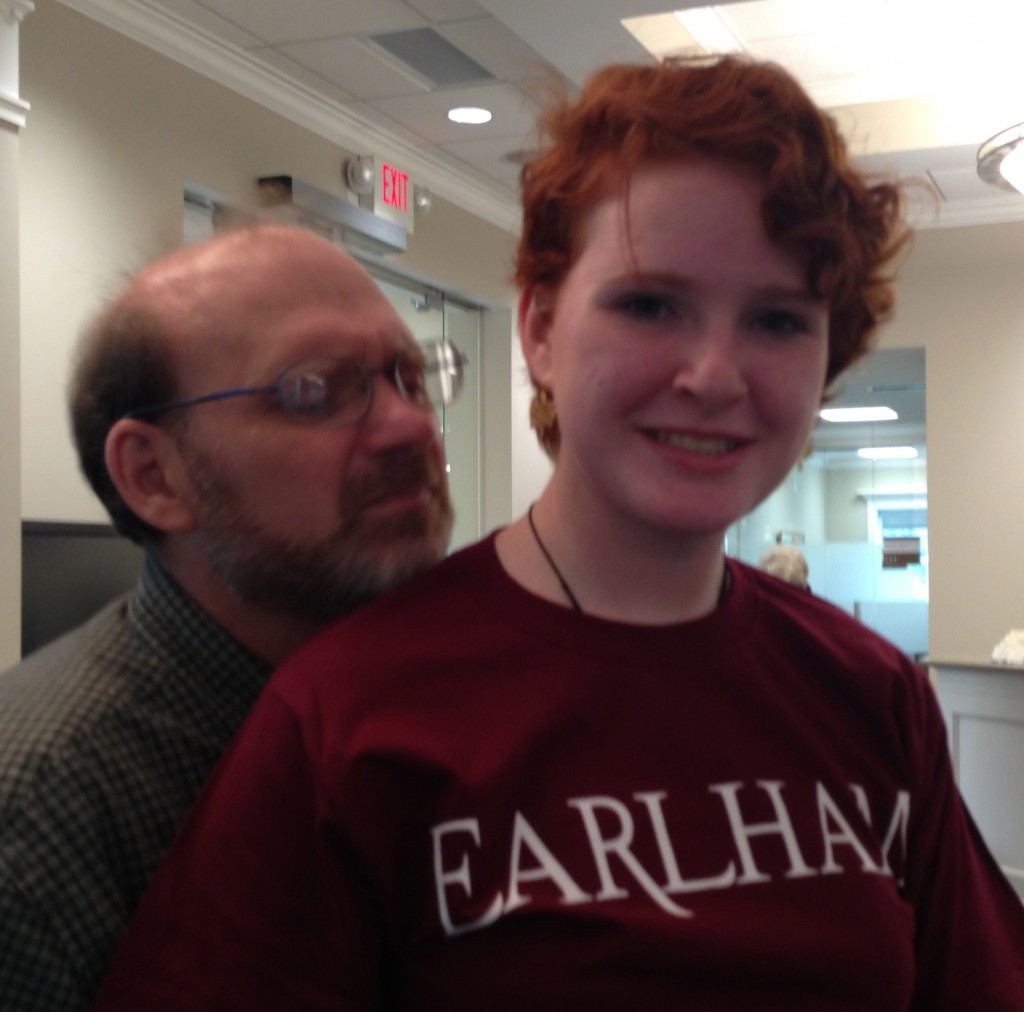 I can tell it bothers him to be 'on' oxy and hydro, but we've passed the point where he feels guilty about taking them (thank heaven!) and we all understand that to miss a dose is inviting the pain to rise to such a level that it is MUCH harder to quell.
5. He's Gerry. He's funny and loving and a pretty wonderful guy. Because of the pain he tends to be more short-tempered than he was before, but given his general sweetness and easy-going nature, it  means he's STILL nicer than the average human, and we're so lucky to have him!
This is what the face of Cancer Survival – Multiple Myeloma Survival – looks from one family's viewpoint.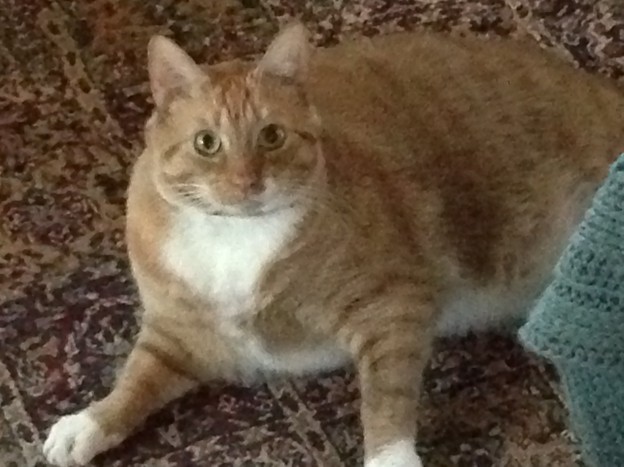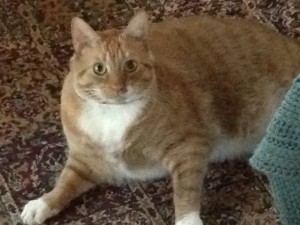 The stress of living with the unknown comes and goes, we deal with it, and we try to be as 'normal' as we can. We try not to think of every holiday, birthday, event as, "perhaps the last…" because that's just too emotionally draining and a tad dramatic.
What we DO do is to set goals for ourselves.
We didn't think Gerry'd be celebrating Max's Bar Mitzvah, but he did. Next up is Hannah's graduation from high school, set for June 2014, and all signs point to Gerry's attendance.
Every day really IS a gift.