So when I put my first skeins of yarn up for sale, I hadn't imagined I'd sell out of a few of the colors so quickly! We were nutsy busy this weekend, and the first shipments of ModeKnit Yarn should be arriving in folks' mailboxes today!  Selling out of some of our stock was just a bonus!
And this was with two of the "Buy Now" buttons not working correctly!
I've been fiddling with web sites since 1996, when I taught myself basic html while on maternity leave for my daughter.  I'm no code monkey, but I can generally fight through basic stuff, especially when using a tool like WordPress.
But sometimes the simplest copying and pasting can go awry, and that's what happened with the Gilmarite and Chabazite buttons. Dang.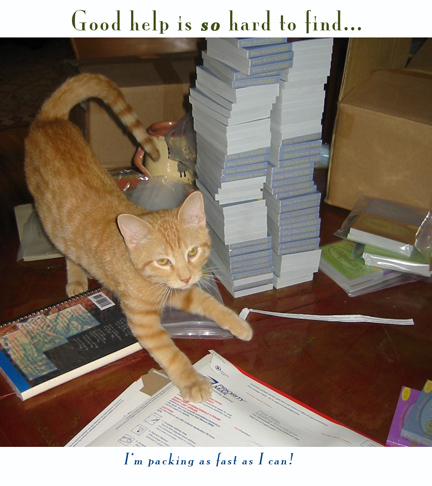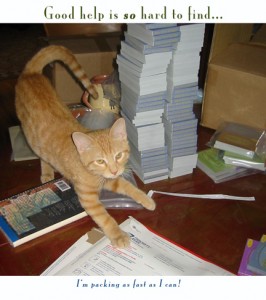 And I've already heard from one customer who received someone else's order, so my shipping department (me) is on notice.
But all is fixed now. Kathleen has mentioned her own steep learning curve, but this weekend felt like mountain climbing to me.
Before I acquired a fine digital scale (thank you, Ace Hardware) I'd created a bunch of skeins in ModeLuxe which, when weighed properly, were dismally underweight. 50g is a small skein to begin with, but my teensy little skeins were only 38g! Live and learn!
The good news is that the skeins have been priced according to weight, and with free shipping for orders over $20, it's a nice chance to try out a few different colors.
The better news is that with my excellent scale, we'll now be creating larger skeins at more consistent weights. We're definitely moving up to 100g skeins (approx 306 yds) for the ModeSock, but I'm not certain if a 50g or 100g skein of ModeLuxe is the better option…
As I write I have 4,500 yds of ModeSock dyed and drying and ready to ship in new orders! We'll be introducing Plum Jasper and Mercury as soon as the yarn dries and I can photograph it nicely.
I wanted to get my dyeing out of the way this morning because I'm scheduled for the dentist at 2:00 and I'm supposed to have a crown re-set and a tooth pulled (last molar on the upper left). It's insane how freaked out I am by this (I haven't lost a tooth since I was 6, and even then it was a horror show of fraught nerves)
My family knows how spooked I get about teeth stuff, so send all of your best wishes my way at around 2:20pm Central Time.
And, for the record, I skipped entire sections of Scandal the past two weeks. Egads, what timing!
And explain to me exactly how she was able to make out with that guy 5 minutes after having her teeth ripped out?